Full Biography of Mario Moreno Cantinflas
Mario Fortino Alfonso Moreno Reyes
Born: 12 August 1911, Santa María la Redonda, Mexico
Died 20 April 1993 (aged 81)
Mexico City, Mexico
Cause of death Lung Cancer
Burial place Panteon Espanol, Mexico City, Mexico
Nationality Mexican
Citizenship Spanish
Education Chapingo Autonomous University
Alma mater Instituto Politecnico Nacional, Escuela Nacional de Medicina y Homeopatia
Occupation Comic film actor
Years active 1936–1981
Height 5 ft 8 in (173 cm)
Spouse(s) Valentina Ivanova (m. 1936–66; her death)
Children 1
Awards Golden Globe (1956)
Hollywood Walk of Fame
Who is Mario Moreno Cantinflas?
Mario Fortino Alfonso Moreno Reyes, known casually as Mario Moreno, and known professionally as Cantinflas (12 August 1911 – 20 April 1993), was a Mexican comic film actor, producer, and screenwriter and an iconic figure in Mexico and Latin America. He often portrayed impoverished farmers or a peasant of pelado origin. The character allowed Cantinflas to establish a long, successful film career that included a foray into Hollywood.
Charlie Chaplin once commented that he was the best comedian alive, and Moreno has been referred to as the "Charlie Chaplin of Mexico". To audiences in the United States, he is best remembered as co-starring with David Niven in the Academy Award winner for Best Picture film Around the World in 80 Days, for which Moreno won a Golden Globe Award for Best Actor – Motion Picture Musical or Comedy.
As a pioneer of the cinema of Mexico, Moreno helped usher in its golden era. In addition to being a business leader, he also became involved in Mexico's tangled and often dangerous labor politics. His reputation as a spokesperson for the downtrodden gave his actions authenticity and became important in the early struggle against charrismo, the one-party government's practice of co-opting and controlling unions.
In 1961, Cantinflas appeared with Vice President Lyndon B. Johnson at shopping centers and supermarkets in San Antonio, Texas, to support the successful Democratic nominee to the United States House of Representatives for Texas' 20th congressional district, Henry B. Gonzalez, who defeated his Republican challenger, John W. Goode. Gonzalez was the first Hispanic elected to the Texas State Senate and as a U.S. congressman from Texas.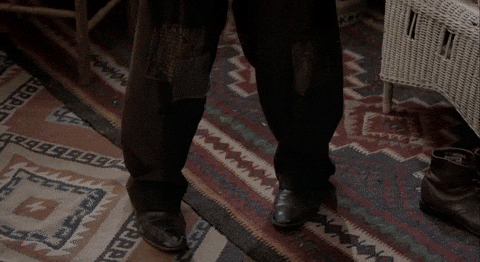 Moreover, his character Cantinflas, whose identity became enmeshed with his own, was examined by media critics, philosophers, and linguists, who saw him variously as a danger to Mexican society, a bourgeois puppet, a kind philanthropist, a pious Catholic, a verbal innovator, and a picaresque underdog.
Mario Moreno Cantinflas Early and personal life
Mario Fortino Alfonso Moreno Reyes was born in the Santa María la Ribera neighbourhood of Mexico City, and grew up in the tough neighbourhood of Tepito. He was one of eight children born to Pedro Moreno Esquivel, an impoverished mail carrier, and María de la Soledad Reyes Guízar (from Cotija, Michoacan). The others were Pedro, José ("Pepe"), Eduardo, Esperanza, Catalina, Enrique, and Roberto.
https://youtu.be/-kSdzvMv4Fw
He made it through difficult situations with the quick wit and street smarts that he would later apply in his films. His comic personality led him to a circus tent show, and from there to legitimate theatre and film.
He married Valentina Ivanova Zubareff, of Russian ethnicity, on 27 October 1936, and remained with her until her death in January 1966. A son was born to Moreno in 1961 by another woman; the child was adopted by Valentina Ivanova and was named Mario Arturo Moreno Ivanova, causing some references to erroneously refer to him as "Cantinflas' adopted son".[8] Moreno Ivanova died on 15 May 2017, of a presumed heart attack.
He served as president of one of the Mexican actors' guild known as Asociación Nacional de Actores (ANDA, "National Association of Actors") and as first secretary general of the independent filmworkers' union Sindicato de Trabajadores de la Producción Cinematográfica (STPC).
Following his retirement, Moreno devoted his life to helping others through charity and humanitarian organizations, especially those dedicated to helping children. His contributions to the Roman Catholic Church and orphanages made him a folk hero in Mexico.
He was a Freemason, initiated at Chilam Balam Lodge
Mario Moreno Cantinflas's Death
A lifelong smoker, Cantinflas died of lung cancer on 20 April 1993 in Mexico City. Thousands appeared on a rainy day for his funeral. The ceremony was a national event, lasting three days. His body lay in state in the Rotonda de Las Personas Ilustres (The Rotunda of Illustrious Persons, formerly known as Rotunda of Illustrious Men)[12] and he was honored by many heads of state and the United States Senate, which held a moment of silence for him.
A 20-year legal battle followed between Mario Moreno Ivanova, Cantinflas' son and heir to his estate, and the actor's blood nephew Eduardo Moreno Laparade over the control of 34 films made by Cantinflas. The nephew claimed his uncle gave him a written notice[clarification needed] to the rights for movies on his deathbed. Moreno Ivanova argued that he was the direct heir of Cantinflas and that the rights belonged to him. Moreno Laparade won the lawsuit twice,[13] but Moreno Ivanova eventually triumphed after two appeals. In 2005, Mario Moreno Ivanova, Jr. won the rights to 39 films and the name.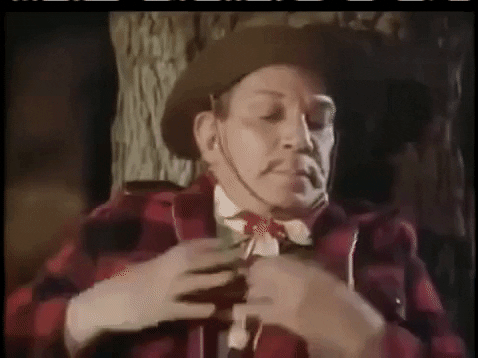 At the same time, there was another legal battle between Columbia Pictures and Moreno Ivanova over control of these films. Columbia claimed that it had bought the rights to the 34 films four decades earlier, although the court noted several discrepancies in the papers. Moreno Ivanova wanted the rights to the films to remain his, and more generally Mexico's, as a national treasure. On 2 June 2001 the eight-year battle was resolved with Columbia retaining ownership over the 34 disputed films.
you might also like : Pope Francis Reject All Death Penalty Cases
Fact Check
We strive for accuracy and fairness. If you see something that doesn't look right, contact us!
Thanks for reading and remember to share this post
Source: wiki