Full Biography of Mohamed Salah
Birthday: June 15, 1992
Nationality: Egyptian
Famous: Football Players Egyptian Men
Also Known As: Mohamed Salah Ghaly
Sun Sign: Gemini
Age: 26 Years
Born In: Gharbia Governorate
Famous As: Footballer
Height: 1.75 M
Spouse/Ex-: Maggi
Father: Salah Ghaly
Children: Makka
Who is Mohamed Salah ?
Mohamed Salah is an Egyptian footballer who plays as a forward for the Egyptian national team as well as the Premier League club 'Liverpool.' Born and brought up in Gharbia, Egypt, he is a gifted footballer since his childhood. He started his career with the youth team of the Egyptian club 'El Mokawloon.' Soon, his transition happened to the club's senior team in the 'Egyptian Premier League' in 2010. In 2012, he transferred to the Swiss football club, 'FC Basel'.
He played an important role in Basel's victory in the 2012-13 'Swiss Championship' and the 2013 'Uhren cup.' In January 2014, he transferred to 'Chelsea,' becoming the first ever Egyptian player to play with Chelsea. Subsequently, he played for 'Roma' and 'Fiorentina' (on loan) before signing a new contract with 'Liverpool' in 2017. In 2017, he was named the 'African Footballer of the Year' by BBC and CAF.
Mohamed Salah Childhood & Early Life
Mohamed Salah was born on June 15, 1992, in Nagrig, Gharbia, Egypt, to average middle class parents. Mohamed wasn't good at academics, which worried his parents. Mohamed tried finding the right balance between his academics and football but he could never improve his academics. Football remained his priority all through his childhood and teenage days.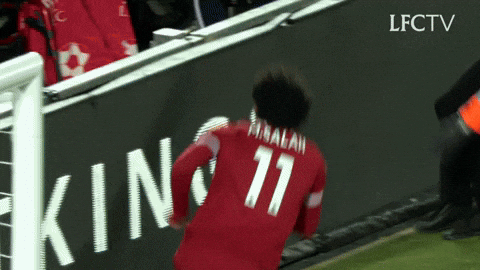 When he wasn't playing, he was watching football on television. Among his early idols were some Arabic players. His parents wanted a conventional career for him, but unaffected by his parents' wishes, Salah kept himself completely engrossed in football.
At first, Salah played football just for fun, but he started taking it as a serious career opportunity when he joined a local youth club 'El Mokawloon' in Cairo. It was far away from his hometown and he had to change five buses to reach the academy, which further harmed his academics, but his passion for the game kept him focussed.
In May 2010, at the age of 18, he was finally accepted into the senior team of his club. At first, Salah mostly played as a substitute player but eventually, as his game improved, he became a regular forward in the team. Around 2012, the 'Egyptian Premier League' faced a shut down and the fate of many of its players became uncertain.
Mohamed Salah Career
When the 'Port Said Stadium Disaster' threatened the existence of the 'Egyptian Premier League,' Swiss club 'Basel' offered him a contract. In April 2012, signed a four year contract with Basel. He made his 'UEFA Championship League' debut in the same year and in the 'Europa League', and scored on many crucial occasions to help his team reach the semi-finals, where they eventually lost.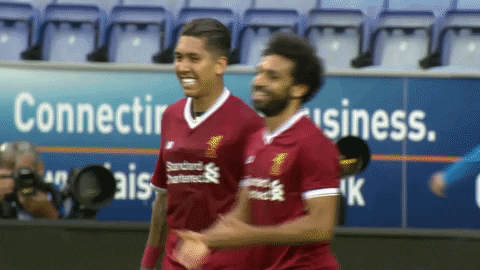 Salah played an important role in Basel's 2012-13 'Swiss Super League Championship' victory, and a great performance in the Swiss Cup, where they finished runners up. In the beginning of the next season, Salah was part of the Basel squad that won the 'Uhren Cup.'
He performed very well against Chelsea in two matches within a few weeks, which made the club interested in him. In January 2014, he joined Chelsea.
In February 2014, Salah debuted for Chelsea in the 'Premier League' against 'Newcastle United' and scored his first goal against Arsenal in March. Before the beginning of the 2014-15 season, it was reported that Salah could go back to Egypt to complete his mandatory military training, but as it turned out, Salah had met the Egyptian Prime Minister and got himself exempted.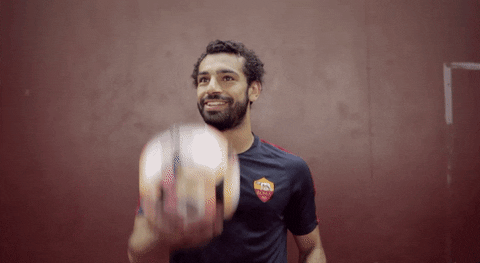 In February 2015, Chelsea loaned him to Italian club 'Fiorentina,' which was valid until the end of 2015-16 season. On February 14, he made his debut for the club, and at the end of the season, Salah showed his reluctance to join 'Fiorentina' back. He was interested in joining another Serie A team 'A.S. Roma' instead.
In August 2015, he transferred to 'Roma' on loan. In September 2015, 'Fiorentina,' miffed with Chelsea's breach of contract, filed a case, but it was later settled and Salah stayed with 'Roma.'
By the end of his first season for 'Roma,' Salah emerged out as the 'Best Player' of the Season and also the top scorer with 15 goals. In 2016, Roma's management approached him for a permanent deal and he agreed to it. Despite signing a long-term deal with 'Roma,' Salah couldn't resist an offer by 'Liverpool' in 2017.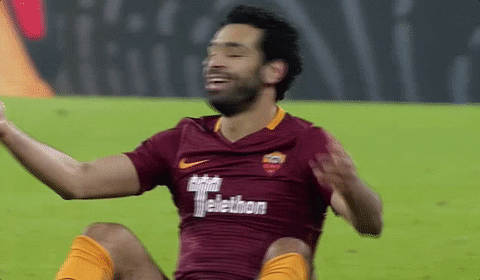 In June 2017, Salah agreed to a long term contract with Liverpool for 50 million Pound, which was a club record. He, thus, became Liverpool's first ever Egyptian player and scored in his debut match against 'Watford.' He was named as 'Player of the Month' for August by Liverpool fans.
In one of his matches against 'Watford,' he scored 4 goals to secure a 5-0 victory for his team. This was his first hat-trick for 'Liverpool' and by the end of the season, he emerged as the leading goal-scorer with 36 goals.
He has represented the Egyptian junior teams in U-20 and U-23 teams in 11 games, including the 2011 'FIFA U-20 World Cup' and 2012 'Summer Olympics.' He eventually became a part of the Egyptian national team and played with the team in the 2014 'World Cup' qualifiers, where he scored in almost all games to get his team to the final stages.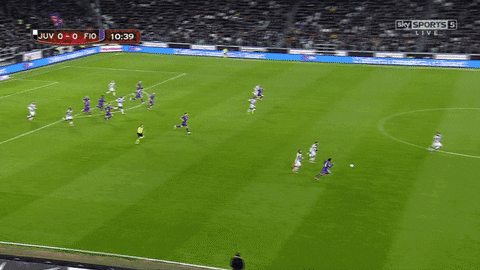 In the 2017 'Africa Cup of Nations,' he turned out as one of the leading goal scorers and helped his team to the finals. He also earned a place in 'CAF Team of the Tournament.' During the 2018 'FIFA World Cup Qualifications,' he was the top scorer for his team with five goals.
Mohamed Salah Childhood Biography, life Story & Net worth—-Personal Life
Mohamed Salah is a devoted Muslim and after every goal, he performs sujood. His fans have reiterated that if Salah keeps scoring goals, they would convert to Islam!
In 2012, Salah married Maggi and the couple has a daughter, Makka. The little girl was born in London and has been christened after the Muslim holy city of Mecca.
Mohamed Salah's Social Media
Mohamed Salah is active over the social media. He has a huge number of followers on social networking sites such as Facebook, Twitter as well as Instagram. He has more than 6.78M followers on Twitter.

you might also like : Giant Whale Protect Diver From Potential Shark Attack
Fact Check
We strive for accuracy and fairness. If you see something that doesn't look right, contact us!
Thanks for reading and remember to share this post
Source: thefamouspeople