Streaming of videos live, on demand over private or public IP networks is accomplished by unified server software. One of the best places to get this software, one that is reliable is Wowza Media Systems whose industrial strength is its Wowza media server software.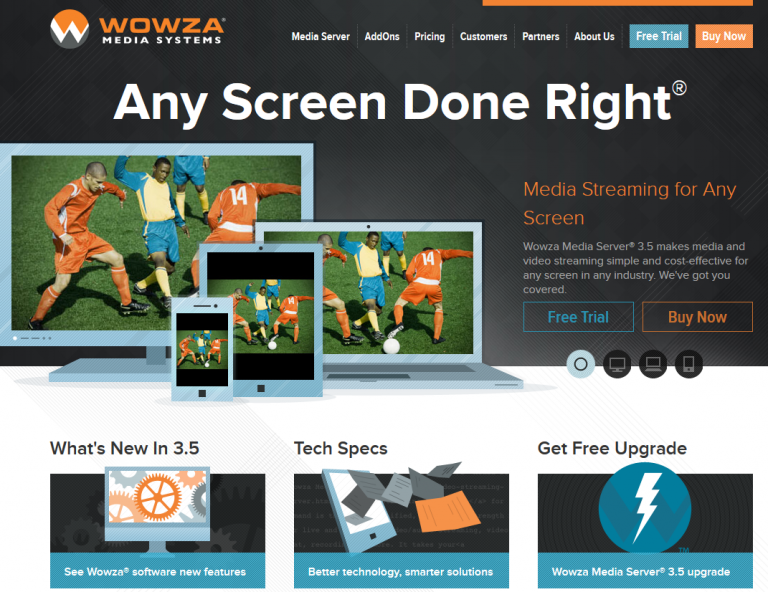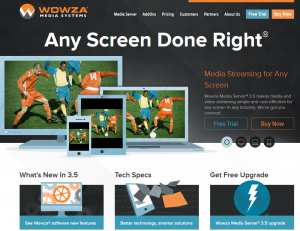 What Wowza Media Server actually is?
The Wowza Media Server is a Java application and is compatible with a wide range of operating systems- Windows, Mac, OS X, Linux, UNIX and Solaris. It is a high performance and unified streaming media apt for any screen. The best feature of this is that it enables streaming onto a number of devices like iOS devices which include iPads, iPhones, iPods; and also other devices like Blackberry OS, Android, Symbian etc. In addition, the greatest advantage is that streaming can be done simultaneously to a number of customers as well as devices.
Its benefits
The benefits of Wowza Media Server which makes any user find it the suitable application for high quality streaming is its powerful multithreaded software than can allow up to 10Gbps of per server video streaming; hence exactly the kind of software that any video streaming would require and desire.
A number of Add-ons to enhance performance
There are also a number of add-ons related to the Wowza media server. These add-ons help users to be able to experience media streaming that can be transformed, enhanced, integrated, protected and managed. The add-ons like the Wowza Transcoder, Wowza nDVR, Wowza DRM, and Streamlock AddOn are present to uplift the experience and amazement of the awesome video streaming that this software can bring about.
What makes it the apt choice?
At Wowza, the people strive to deliver the best quality for the media streaming to become faster and better. The features which are put into the Wowza Media Server to make it a reality include the HTTP Origin, Digital Rights Management, Media Security, Closed Captioning and a lot others. This software is able to work with the largest set of encoders, create time shifted viewing experience or even record a live stream to a file for future viewing.
Apart from these, other features are present which makes this an apt choice for the media streamers. The Wowza Media Server gives the users an option to protect their streams, stream directly from the cams to the media server and also to communicate in multiple languages.
The Adobe FMIS 4.5 is similar software that enables high speed media streaming. But where the Adobe product loses out to Wowza Media Server is that it does not have an integrated live transcoder platform. The other platforms that it does support are also partial and hence not able to match up to the experience that Wowza Media Server can bring about. Not being compatible with Silverlight and QuickTime streaming is another case which makes Adobe go down in the list.
Thus, for any kind of media streaming, the Wowza media server is the best choice one can make to be assured of having no regrets.