There are many DSLR cameras available in the market but  the Canon EOS stand out from the rest, with features like silent video auto-focus, optical viewfinder, excellent image detailing and shooting capability of 5 frames per second. We will now look at the main design features and performance of this 18 mega pixel camera.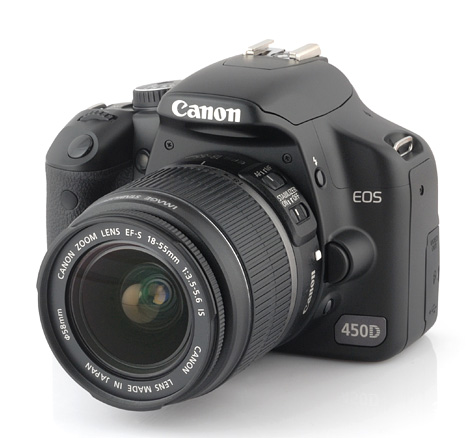 Design Features
In terms of design, Canon EOS Rebel T4i measures 3.9 x 5.2 x 3.1 inches and without the lens its weight is 1.1 pounds. It has rear LCD with point and shoot feature for framing viewfinder's size. One design feature that expert photographers look for in a DSLR camera is the ability to easily access the settings and in this regard Canon EOS ranks well due to its Mode Dial option which is positioned next to the power switch.
Mode Dial
Using this Mode Dial you can easily access various scene modes and change configuration of the camera to shoot as required whether it is the sports mode, landscape or the macro images. Mode Dial also allows you to quickly select other modes such as the aperture or shutter priority, manual shooting, automatic or programmed.
Control Layout of T4i
The control layout of Canon Rebel T4i has one control dial with buttons for adjusting the white balance, drive mode, ISO, exposure compensation, exposure lock, auto focus and auto focus point. You will also find the Q button using which you can control many of the settings and the metering mode from rear LCD itself. The LCD display is sharp due to 1040k resolution and it is placed in such a way on an articulating arm that it can be easily viewed from above and as well as behind.
Judging Performance of Canon EOS Rebel
Let us now look at how the camera performs
It takes only 0.6 seconds to start and shoot
Shutter lag is only 0.2 seconds
Shots can be fired at five frames per second
Frames per second rate remains same for 6 shots if RAW files and for JPG its 26 shots
Rebel T4i can quickly focus with optical finder
Out of focus images can be made sharp in 0.2 seconds
Camera Lens
There are 2 lens options for you to select from, one is the 18-55 mm & the other is 18-135 mm lens. By using Imatest for testing sharpness of the lens the performance was as follows:

The benchmark for sharpness of images is 1,800 lines (per picture height) and 18-55 lens performed better than that up to 35 mm but at 55 mm the sharpness softened to 1,760 lines.
The other 18-135 mm lens was quite sharper at 1,950 lines at 18 mm, at 50 mm it softened to 1,890 lines and further to 1,695 at 135 mm.

Using Imatest image noise was also tested and it was found that:

At ISO 1600 the image noise was under 1.5% and increased only to 1.6% at ISO 3200.
The image details remain excellent at ISO 1600 if you are taking JPG images and reasonably acceptable even at ISO 3200.
If RAW images are being taken then details do not suffer even at ISO 6400.
Video Recording on Canon EOS
The videos get recorded in different resolutions such as 720p60, 1080p30, 480p30 and in QuickTime format. If STM lens such as 18-135 mm is being used then the focus is quite smooth. You can also use external microphone with the available mic input, there is also HDMI output, a USB data port and wired remote control port to be utilized.
This guest post was brought to you by Dom's Tech Blog, a technological ezine for modern users.