You've probably heard it many times before: Data is the new currency. We live in a world where companies live and die based on how data is managed and understood. It's a great way to think about data for businesses. If you think about data in terms of currency, you'll be more likely to take the appropriate measures to protect it from disaster. When something goes wrong – and you can count on things going wrong at some point in the life of your business – a quality backup solution serves as insurance.
Types of Back Up Solutions
·       Local Back Up – Local back up has been the de facto solution for many small to mid-sized businesses for years. Traditionally, this has included everything from tape-based to disk-based storage. On the surface, this makes total sense. Storing back ups in-house is fairly affordable and allows IT managers complete and total control over the back up process. Data restoration is fairly easy for disasters that aren't terribly complex. IT pros in your office can simply restore from the last back up point, and in most cases, you're back in business. The big problem is that if there's a major data disaster – one caused by something like a flood or a fire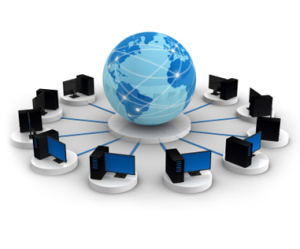 – you're pretty much out of luck. Recovering these damaged storage devices is near impossible, depending on the scope of the damage.
·       Remote/Cloud-based Back Up – These solutions have exploded in popularity over the past few years. If you're not quite familiar, a remote, cloud or web-based back up solution allows a user to upload massive amounts of data to a web-based or remote, third-party storage device via a simple web interface. The big plus for these devices is that no matter what happens, you can access your information without worrying about damaged or lost data. The problem is that not all service providers are created equal. Almost all will give you unlimited access to backups, but data transfer speeds can cause serious problems. Basically, if your remote back up service provider doesn't provide lightning fast data retrieval or restoration services, it can be nearly useless. You'll experience downtime that will you cost you thousands upon thousands of dollars.
Picking the Right Solution for your SMB
The truth is that the right solution is probably not either/or, but both/and. For the most optimal back up solution, you'll need to implement both a local and a cloud storage and back-up solution. For instance, with Rackspace's cloud-based back-up tool, you can automate and customize just about every aspect of your back up process to work well with your already existing local back up solution. The key is to implement a solution that ensures data stability and flexibility. Using both types of back up systems allows you to easily store and retrieve data in the event of a serious, unforeseen disaster.