Name: Felix Arvid Ulf Kjellberg
Born: 24 October 1989
Nationality: Sweden
Place of Birth: Gothenburg, Sweden
Residence Brighton, England
Occupation
YouTuber
Spouse(s) Marzia Bisognin (m. 2019)
YouTube information
Channel
PewDiePie
Years active 2006–present
Genre
Let's Play vlog comedy
Subscribers 100 million
Total views 22.9 billion
Who is PewDiePie?
Swedish producer and famous YouTube personality, Felix Arvid Kjellberg is better known as PewDiePie. He is worth $15 million.
Born Felix Arvid Ulf Kjellberg in Gothenburg, Sweden, PewDiePie has become a YouTube sensation best known for his 'Let's Play videos'. He dropped out of Chalmers University of Technology to pursue his career as a producer and YouTuber in 2011. He plays several games and posts his commentary and reaction to those games.
His 'Let's Play' video series started on April 29, 2010, and the goofy, and profanity-filled character that he displays is what made him famous. Unfiltered and genuine, his videos are said to be 'charismatic' by Time and can lead anyone to outburst.
PewDiePie had around 700,000 subscribers in the first year of his launch while it grew to be the #1 channel on YouTube in terms of 'SlateScore Ranking' with over 30 million subscribers today. He even surpassed the likes of Jenna Marbles and Smosh in the game of vlogging. He has his own app for iPhone and runs broarmy.net where he interacts with his fans.
PewDiePie is said to be influential even more than the mainstream celebrities in the entertainment industry among teenagers. His 'insane popularity' as described by Rob Walker of Yahoo is because of gloriously growing fan-base and fortunes. He is also one among the '30 most influential people on Internet' as ranked by Time. He currently works under Polaris, a gaming network and makes his fortunes through the commentary about several games, horrors to be more specific.
This YouTube personality is said to make over $50,000 for a single advertisement video after it was found that his reviews did much positive marketing for gaming companies. He has also written a book entitled 'This Book Loves You' and was released in 2015.
He began 2017 as the most subscribed YouTube creator and the richest. However, the year hasn't been one that is devoid of dramas for him.
One of the first controversies he got involved in was as regards using two Indians that he hired on Fiverr to make a video of themselves dancing and holding a placard that read: "Death to All Jews." This didn't go down well with many people as well as with Fiverr which ended up banning the two Indians.
Check: How much do YouTubers make?
Because of the video and different others, he got accused of antisemitic comments and activities which have led to him being ousted by Disney. Before this, he was in a joint venture with the company and it gave him co-ownership of a multi-channel network called Revelmode. The channel was into the production of videos, mobile apps, and merchandise.
Even YouTube has cut off some deals with him, but that didn't affect his channel as the site didn't delete any of his contents. More so, his fan base was not affected, but rather it even grew a little more than it was before the whole controversy.
That said, it only remains to be seen how this will affect him, whether or not his income will go down, remain as it is, or even go higher.
PewDiePie Salary, Earnings and House
Since he began in 2010, he has been able to pull close to 60 million subscribers, most of whom are his faithful followers, giving him over 11 billion views across his videos. His YouTube account has more than 3,000 videos so far.
Apart from his vlog, another place where he has been able to get some cash coming in is through his game which he released in 2015, PewDiePie: Legend of the Brofist. Released on both iOS and Android versions, the game has favourable ratings on Google Play Store and other places online.
PewDiePie is also ranked as one of the highest earning YouTubers in the world today.
Even as he keeps making more and more money, he hasn't kept everything to himself considering a massive tax that he is paying in Sweden and the charity that he has been involved in. He has also used his channel to raise $342,828 USD in crowdfunding to save children.
What is such big deal about his house? Nothing much, much really since he is worth millions but besides that, nothing. Except that in 2016 he made a video warning people about coming to his house. "Don't come to my house," he pleaded before adding: "If you do come to my house, I will not greet you, and I will not take a picture with you. If you came from really far away, well, I'm sorry, you shouldn't have done that."
His GirlFriend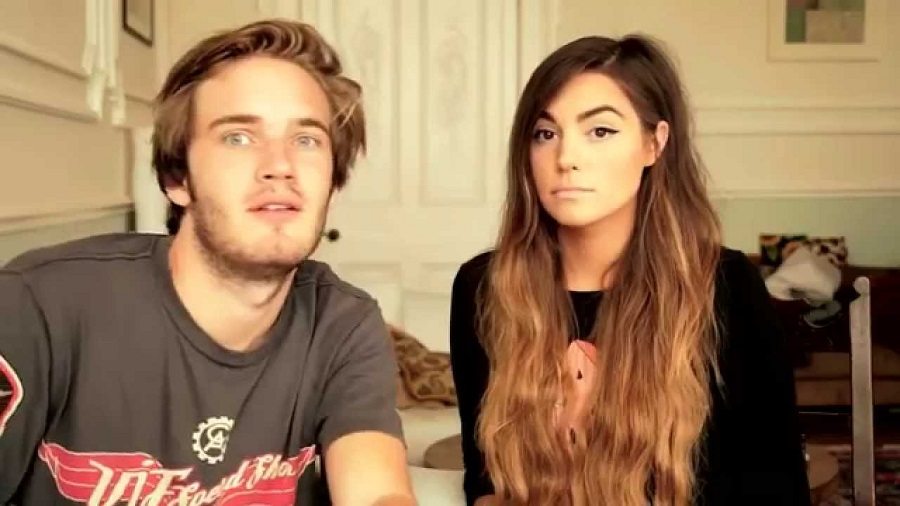 He currently lives with his girlfriend Marzia Bisognin (CutiePieMarzia) who is also a YouTube personality. Felix and his girlfriend, Marzia, have been regarded as a powerful couple of YouTube.
Age and Other Facts about PewDiePie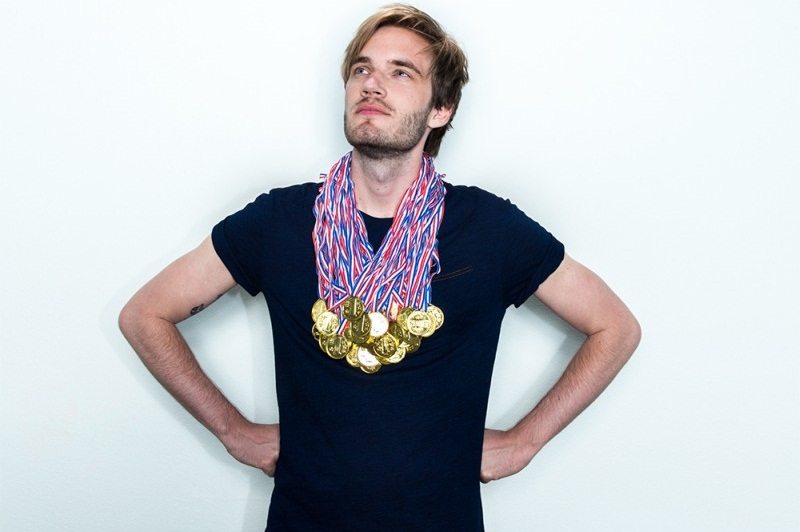 see also : How to become a YouTube Millionaire (Verified Simple ways )
Fact Check
[spacer height="30px"]
We strive for accuracy and fairness. If you see something that doesn't look right, contact us!
Thanks for reading and remember to share this post on social media & stand a chance to win $10,000