Full Name: Michael Joseph Jackson
Born : August 29, 1958
Gary, Indiana, U.S.
Died June 25, 2009 (aged 50)
Los Angeles, California, U.S.
Cause of death Cardiac arrest induced by acute propofol and benzodiazepine intoxication
Burial place Forest Lawn Memorial Park, Glendale, California, U.S.
Other names Michael Joe Jackson
Occupation : Singer song writer and dancer
Spouse(s) Lisa Marie Presley
(m. 1994; div. 1996)
Debbie Rowe
(m. 1996; div. 1999)
Children
Michael Jr.ParisBlanket
Parent(s) Joe Jackson
Katherine Jackson
Family Jackson family
Awards List of awards and nominations
Musical career
Genres pop
Years active 1964–2009
Labels : Steeltown Motown Epic, Legacy, Sony, MJJ Productions
Associated acts
The Jackson 5
Website www.michaeljackson.com
[spacer height="30px"]
Who is Michael Jackson?
Michael Jackson is best-selling music artist of all time, he was one of the most popular entertainers in the world, he was known as the King of Pop. Before his death.
Michael Jackson Bio
Born on August 29th, 1958, Michael Jackson was the eight out of the ten children of Joseph Walter Jackson who was a former boxer and a steelworker at U.S. Steel, and his wife Katherine Esther Jackson. Katherine took up part-time work at Sears, a department store, to support the family. She was also passionate about music as he played the piano and Clarinet and had dreams of being a performer herself. Following in his mother's step, it is easy to see how Michael became a legend.
Siblings
Michael Jackson had 8 siblings; 5 brothers and 3 sisters. His brothers are Jackie, Tito, Jermaine, Marlon, and Randy while his sisters are Rebbie, LA Toya, and Janet. They shaped the sound of popular music and became known as the first family of soul music. Eight of the Jackson siblings got gold records to their achievements. The Jackson 5 which consisted of the late Michael and his brothers were inducted to the Rock and Roll Hall of Fame. They all received stars on the Hollywood Walk of Fame in 1980, 1984, and 1990.
Michael Jackson's Wives
Michael Jackson got married twice. He met Lisa Marie Presley after was introduced to him by her father, Elvis Presley in 1974. Presley was supportive when he had his first set of child sexual abuse allegations and Jackson had become dependent on pain medication. She convinced him to enter drug rehabilitation. He eventually proposed to her through a phone call and she accepted.
They got married on the 26th of May 1994 at a private ceremony in the Dominican Republic. The couple eventually got a divorce in August 1996 and continued to date on and off for four more years. Lisa Presley lives with her family in San Francisco, California.
Second Wife
Debbie Rowe who later had two children for Late Michael became his wife in 1996. She met Michael while she was working as a nurse with Dr Arnold Klein who was treating Michael for vitiligo. Debbie was a longtime fan of Michael and had a crush on him. After Michael's divorce from Rowe, Michael got worried he might not be able to bear children, so Rowe proposed to have his children. She eventually got pregnant in 1996 and got married to Michael Jackson in Sydney, Australia on the 14th of November 1996.
However, on the 8th of October 1999, they divorced. Rowe was overwhelmed with the publicity that came with being married to Jackson as she was a private person. She gave full custody rights of the children (Michael Joseph Jackson and Paris Jackson) to Michael. After Michael Jackson died, Rowe reached a settlement with Katherine Jackson, the children's guardian to have supervised visits.
In 2014, she announced she was engaged to Marc Schaffel; the former Neverland Ranch videographer. Mark had assisted Rowe with her health issues following the divorce in 1999 and he was the only employee of Michael allowed to visit Rowe. In 2016, Rowe was diagnosed of breast cancer.
Michael Jackson's Daughter
Paris Michael Katherine was born to Michael Jackson and Debbie Rowe in Beverly Hills, California on the 3rd of April 1998. She was named after the city where she was conceived, which is Paris. Katherine is the only daughter of the Late Michael. She grew up with her siblings (an older brother and a younger half-brother) at the Neverland Ranch, in Santa Barbara.
Her god-parents were Elizabeth Taylor and Macaulay Culkin. Michael always had her and her siblings wear masks to cover their faces from the public.
see also: Marilyn Monroe Untold Stories and Net Worth
Paris relocated to Los Angeles in January 2017 at 19. She now lives in a private studio of the former Jackson compound. Paris is an actress, activist, and model, she had a shot in making her acting debut in 2011 where she signed to star in the children's fantasy film, Lundon's bridge and the Three keys, which was culled from a book written by Dennis Christen.
To the most Loving! Caring! Understanding! Intriguing! Pure Hearted and Kind Hearted person in the world! You were definitely a gift from God! We Love you!
We Miss You! Happy Birthday! #KingOfPop #MJ #MichaelJackson #FKOP #Love #Family #latoyajckson #HappyBirthdayMichaelJackson pic.twitter.com/tH1xhmdV5n

— La Toya Jackson (@latoyajackson) August 29, 2019
However, the film ended in development hell. Paris then made a proper acting debut as a guest star in the Fox series, Star. She is currently set to make a feature film debut in Gringo.
https://www.instagram.com/p/BxYe7LNH-5e/?utm_source=ig_web_copy_link
Paris has made the people's magazine most beautiful list in May 2012. In January 2017, she appeared on the cover of Rolling. This must have exposed her beautiful features as in March 2017, she signed a modelling contract with IMG Models.
Paris Michael Katherine – The Activist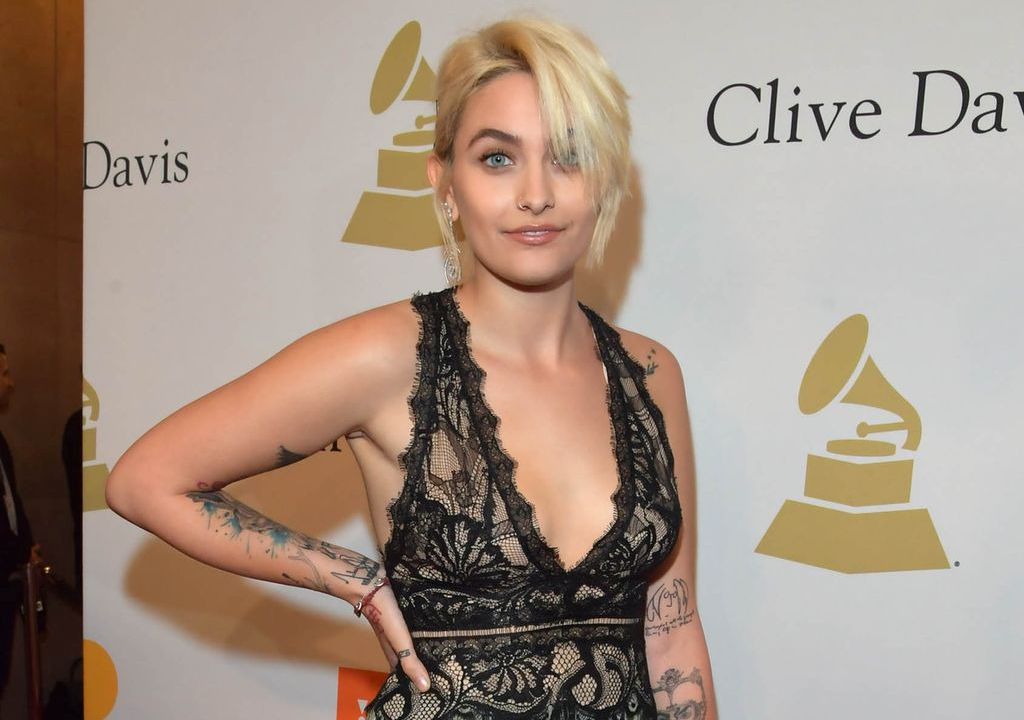 As an activist, she speaks out about topics that she considers as injustice and supports efforts that work at fixing these issues. In August 2017, during the MTV VMAS, she went off-script to confront the "white supremacist jerks". She did this to talk about the attacks that had unfolded earlier that month in Charlottesville, Virginia. Paris also raises awareness for the concerns of Native Americans and is involved with the activist groups that combat pollution.
She was sexually assaulted at the age of 14 by an older man she described as a stranger. This alongside being cyber-bullied led her to be suicidal and attempting suicide thrice. She was depressed and got addicted to drugs, her last attempt at suicide got her sent to a therapeutic school in Utah. This was where she spent her sophomore and junior years of high school and overcame depression.
See Also: Michael Jordan Untold Stories and Net Worth
Paris' Relationship With Her Father 
Paris alongside her brother accepted the Lifetime Achievement Award at the 2010 Grammys on behalf of their late father. She made plans with her siblings and her grandmother to do a documentary film Remembering Michael in memory of her late father. But the method with which she planned to generate funds for the project caused an uproar from fans and the media which ended up having it shut down. A sneak peek of the documentary had shown Paris talking about how she never got the chance to learn the moonwalk dance her dad had promised to teach her.
Just like her dad, she enjoys music. Paris writes and sings her own songs. She is a body positive model and has been vocal about body image. In 2017, she was seen in at the MTV VMAS with a tuft of armpit hair exposed trying to pass across a message as a body positive model.
Paris prides herself on being spiritual. This is seen with her chakra tattoo. She believes in the healing powers of crystals and gemstones and channels positive energy by reading tarot cards, burning incense and meditating. Paris blames Dr Conrad Murray for her father's death because he got her father hooked on anaesthetic.
Michael Jackson's Sons
Michael had two sons; Michael Joseph "Prince" Jackson Jr and Prince Michael "Blanket" Jackson II. Joseph is the first child of the late Michael Jackson and Debbie Rowe. He was born on the 13th of February 1997 in Los Angeles, California. Joseph was kept away from the spotlight until his father's death when he appeared publicly just a few times. He received his late father's Lifetime Achievement Award alongside his sister, Paris.
In May 2015, he graduated from Buckley School in Sherman Oaks, California. He attends Loyola Marymount College in Los Angeles. In 2013, Joseph had his first shot at being a media personality as a guest correspondent for Entertainment Tonight.
He interviewed James Franco, Zach Braff and Oz the great and powerful director, Sam Raimi. He is looking to become well rounded as a producer, director, screenwriter, and actor as he tells Entertainment Tonight. However, for now, he has chosen business.
Prince Michael "Blanket" Jackson II
Blanket is the 3rd child of the Late Michael Jackson; born through a surrogate who is unknown. He was born on the 21st of February 2001 in La Mesa, California. The world got to see Blanket in a bizarre way for the 1st time after his birth. His late father on the 19th of November 2002, carried him to the balcony of their Adlon Hotel suite in Berlin and held him over the railing to show him off to fans and photographers with his face covered with a towel. This led to outrageous headlines and even inspired an episode in the Law and Order Tv series.
He was only 7 years when he lost his dad. Blanket has managed to stay out of the public eyes. He was last seen in the public accepting his late father's Lifetime Award together with his siblings. He had the hardest time adjusting to his father's death. Currently, he is enrolled in a Buckley School in Sherman Oaks, California in Los Angeles.
In 2015, it was reported that he did not wish to be called Blanket anymore; a name his late father had given which he explained meant something like a blessing. The name brought him bullying, he, therefore, decided to be addressed as Bigi.
Michael Jackson – Cause of his death
On the 25th of June 2009, Michael Jackson was found in his room at his house in the Holmby Hills, Los Angeles with no detectable pulse and barely breathing by his personal physician, Conrad Murray. Dr Conrad administered CPR on Michael for 5-10 minutes, but it had no effect on him. He then asked the security to place a 911 call at 12:21 pm local time.
The paramedics performed CPR on him for 42 minutes and then took him to the Ronald Reagan UCLA Medical Center where he was later pronounced dead at 2:26 pm after an hour of attempted resuscitation.
Michael died of Propofol and benzodiazepine (a very strong anaesthetics) overdose which caused a cardiac arrest. He had issues with addiction to painkillers which had been off and on for years. He had also sparked health concerns a month before his death after several postponements of his high profile come back concerts. An autopsy found midazolam, diazepam, lidocaine and ephedrine in his body.
See Also: Nipsey Hussle Untold Stories and Net Worth
Michael Jackson : Before His Death
The Night before his death, Michael had been rehearsing past midnight ahead of a series of comeback concerts at the London 02 Arena. It was when he didn't come out of his room the next day that Dr Conrad had gone in to find him not responsive. Dr Conrad was later convicted of involuntary manslaughter as he had administered Propofol, lorazepam, and midazolam shortly before his death.
His death was eventually concluded to be a homicide on the 28th of August 2009 and Dr Conrad served a 2-year sentence in prison. Dr Conrad was also accused of not performing a standard CPR technique on Michael.
Weeks before his death, Michael had sent series of letters expressing fears that he would be murdered. He sent 13 letters in total which had said: "They are trying to murder me, and I am scared about my life". His sister, La Toya and daughter, Paris have also suggested Michael was killed unlawfully. His daughter revealed her father dropped hints about people being out to kill him. This, however, is yet to be confirmed.
Michael Jackson net worth
At the time of his death in June 2009, Michael Jackson was estimated to have a net worth of $500 million according to Celebrity Net Worth .
Michael Jackson Height
Michael had a height of 5 feet 9 inches with a weight of 132lbs. He had black eyes and black hair.
see also :
[spacer height="30px"]
Fact Check
We strive for accuracy and fairness. If you see something that doesn't look right, contact us!
Thanks for reading and remember to share this post on social media & stand a chance to win $10,000