I was looking for DVD copying software and guess what; I came across DVDFab DVD Copy ( win version 9) – one of the best tools to copy and burn DVD content on other discs as well as ISO files on your computer. It allows you to compress content to fix your copied file in lesser space. The copying speed is really fast, delivering you top-notch quality. A perfect tool for creating a backup of your expensive DVDs, DVDFab DVD Copy is being used by 40 million plus users, worldwide.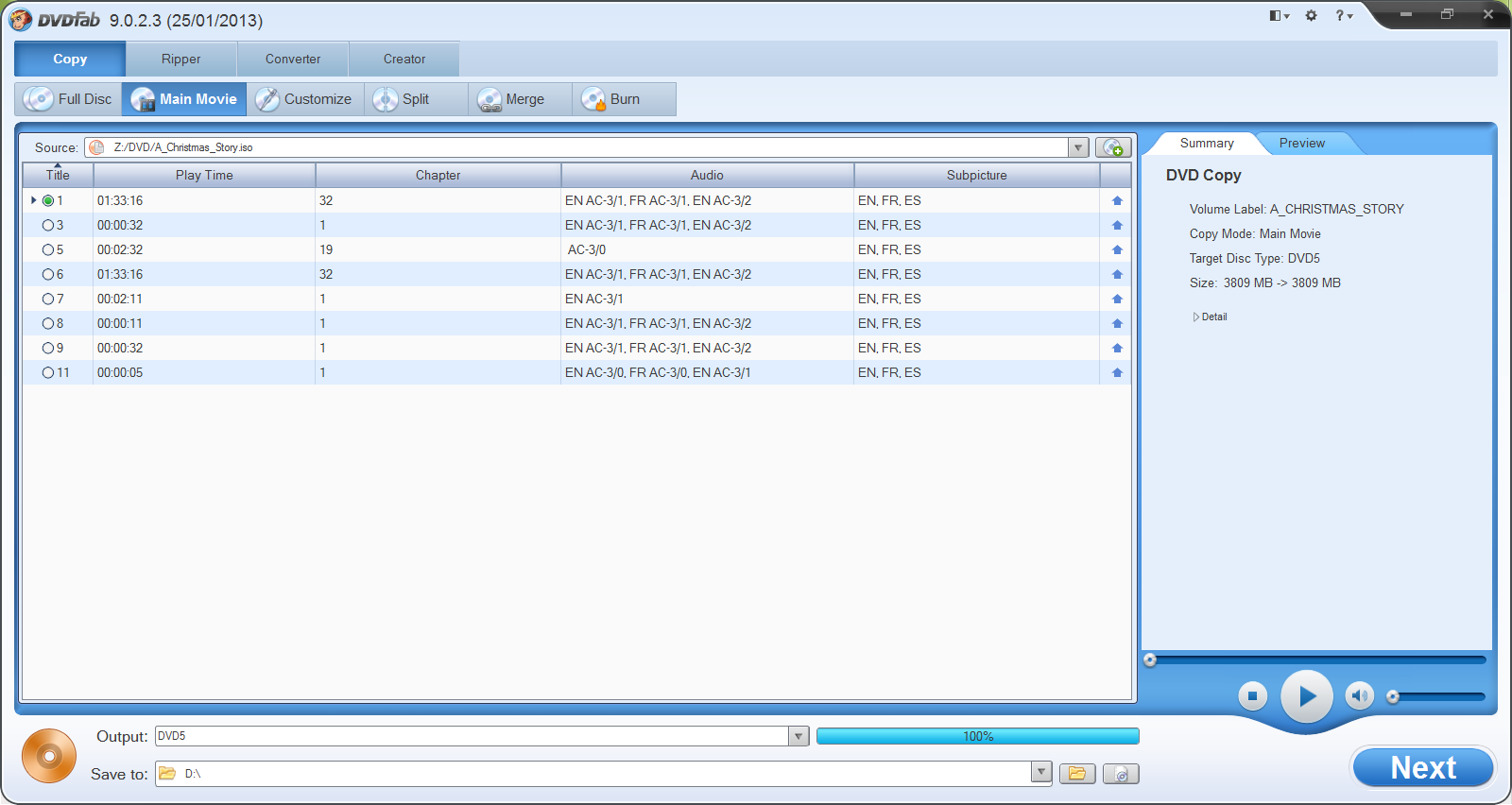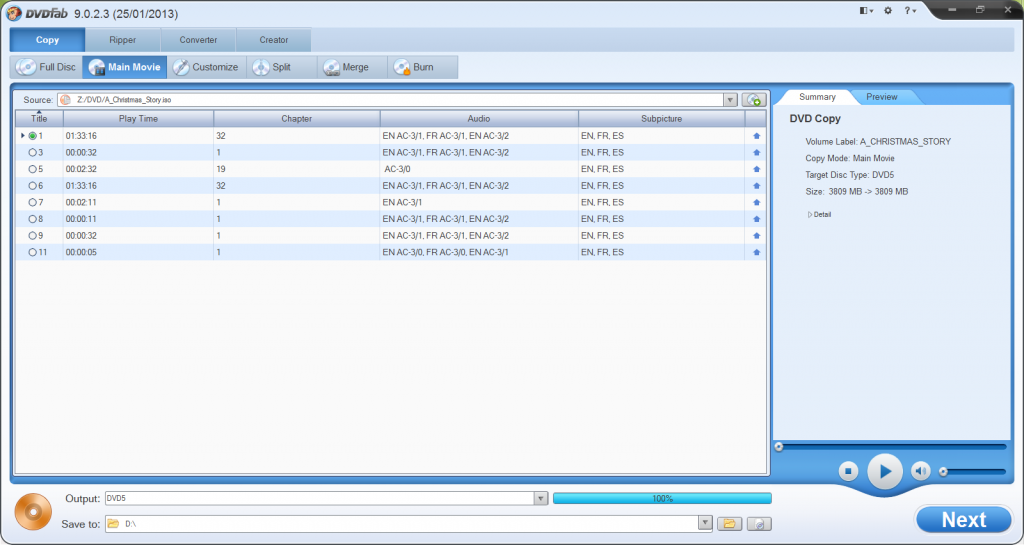 The system requirements are really simple and all you need is a PC in running condition (Windows XP, Vista or 7), an internet connection along with a DVD drive. Free disk space is essential. Here are full system requirements to install the software.
System Requirements:
DVDFab DVD Copy requires following things to function:
Windows XP/7/8/vista
At least Pentium II, 500 MHz
512 MB RAM
20 GB Free Space on Hard Disk
DVD+R(W) or DVD-R(W) Driver
Internet connection for registration
Copying DVD
Eliminates all DVD protection, allowing you to copy any DVD
Allows you to copy a DVD to an ISO file on your hard drive, implying that if you're short of disk space, make use of your hard drive. At times, you just hate swapping discs, while watching a movie or drama, so this software is a perfect choice.
DVDFab DVD Copy lets you compress or clone DVD in 1:1 ratio . It can copy DVD-9 to get an exact replica of it, and converts DVD-5 copy to same DVD-5 copy with 1:1 ratio, and you don't lose anything. However, if you want to compress the DVD, it can convert DVD-9 into DVD-5 providing the same quality. DVDFab DVD Copy is indeed the best DVD cloner.
8 Different Modes for Optimum Results
Full Disc: Copies the entire DVD material, without altering anything
Main Movie: This option copies the longest part in the DVD
Split: Enables you to copy a DVD-9 as DVD-5 with fine quality
Clone: For perfect 1:1 DVD copy, make use of this option
Customization: This element asks you to pick your own options and does not suggest anything. So by using it, you can specifically select your desired part of the movie
Customization Split: Allows you to copy a DVD-9 two times as DVD-5
Merge: Merges more than one source in a DVD
Write Data: Copies a file from your PC to an empty disc as well as into an ISO file
Speed and Functionality
DVDFab DVD Copy is capable of extracting data even from a scratched or impaired DVD. You can use one of the various modes explained above, if IFO files aren't readable. VOB errors are not a big deal and the tool is also compatible with NTSC and PAL content. It is a multi-core software, and has the power to speedup the copying process. You can expect a DVD copied within 10 – 20 minutes.
DVDFab DVD Copy even offers you options to select the language, set your own settings, and view an extensive progress of copying
All in all, this software is something you should definitely give a try.