Full Biography of Chris Pratt
Age: 39 years 1 months
Birth Date: June 21, 1979
Horoscope: Cancer
Birth Place: Virginia, Minnesota, USA
Profession: American actor
Height: 6 feet 2 inches (1.88m)
Salary: N/A
Net Worth: $30 million
Ethnicity: English, German, Swiss-German, French-Canadian and Norwegian
Nationality: American
Weight: 84 Kg
Hair Color: Light Brown
Eye Color: Green
Who is Chris Pratt?
Chris Pratt is an American actor. Pratt rose to fame through his roles in the TV, including that of Bright Abbott in Everwood and Andy Dwyer in Parks and Recreation.
He then went on to achieve the leading man status after starring in 2 commercially successful films in 2014: The Lego Movie and Guardians of the Galaxy, continuing on with The Magnificent Seven and Passengers.
The following year, he starred in Jurassic World, his most financially successful film to date. Later that same year, Time named him one of the 100 most influential people in the world on the annual Time 100 list.
He is set to reprise his role of Star-Lord in Guardians of the Galaxy Vol. 2, Avengers: Infinity War, and an untitled fourth Avengers film.
Chris Pratt's Early life, Childhood, and Education
Pratt was born Christopher Michael Pratt on June 21, 1979, in Virginia, Minnesota. He was born to Kathleen Louise (née Indahl), and Daniel Clifton Pratt.
He is of English, German, Swiss-German, French-Canadian and Norwegian descent. Raised in Lake Stevens, Washington, Pratt placed fifth in a high school state wrestling tournament. Chris has an older brother, Cully Pratt & sister, Angie Pratt.
He dropped out of community college halfway through the first semester. After working as a discount ticket salesman and daytime stripper, Pratt ended up being homeless in Maui, Hawaii. During that time, he slept in a van and a tent on the beach.
He recalled listening to the Dr. Dre album 2001 on a daily basis, to the point where he knew every lyric; a few years later, he rapped Eminem's verses from the song "Forgot About Dre" promptly during an interview.
Chris Pratt Relationship
In 2007, on the set of Take Me Home Tonight, Pratt met actress Anna Faris, who played his love interest in the film. They were engaged in late 2008 and married in Bali on July 9, 2009.
The couple lives together in Hollywood Hills, California. Their son, Jack, was born in August 2012. However, the couple went on to announce their split in early August 2017.
Chris Pratt's Professional Career
At 19, when waiting tables at the Bubba Gump Shrimp Company restaurant in Maui, actress, and director Rae Dawn Chong discovered Pratt, casting him in her directorial venture debut, the short horror movie Cursed Part 3.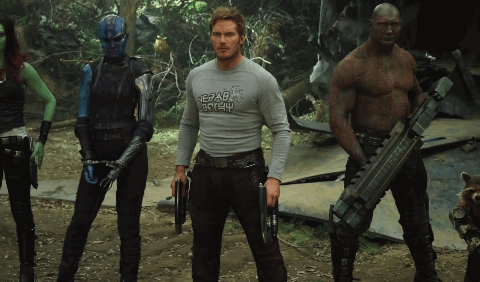 His first TV role was in 2001 in The Huntress and regular TV role was as Harold Brighton "Bright" Abbott in Everwood. After its cancellation, he joined The O.C. for its fourth season. In 2009, Pratt began playing Andy Dwyer in Parks and Recreation. He also played in other TV series like The Batman, Ben 10: Ultimate Alien, Mom, etc.
Chris had an appearance on The Extreme Team, Walk the Talk, Jennifer's Body, Wanted, etc. Pratt read for the lead role in the 2009 film Star Trek, and Avatar. The latter of the aforementioned audition was particularly humiliating for him.
In Moneyball, Pratt portrayed Oakland Athletics first baseman/catcher Scott Hatteberg. He was initially told that he was too fat, as he had gained 40 pounds. Deciding to lose weight, he worked out continuously, losing a total of 30 pounds. When he felt he had lost enough, he sent a photo of himself to the casting director and won the part.
He gained back the weight to appear in the film 10 Years (2011), then lost it again for Zero Dark Thirty (2012). Pratt played the co-worker of Joaquin Phoenix character in Her (2013).
In 2013, Pratt originally turned down the opportunity to play Peter Quill / Star-Lord in Guardians of the Galaxy, but later went on to play it. The role was a part of a multi-film deal signed with Marvel Studios.
Until that point, Pratt was known for playing supporting characters, which changed in 2014 after he headlined two feature films: The Lego Movie, and Guardians of the Galaxy.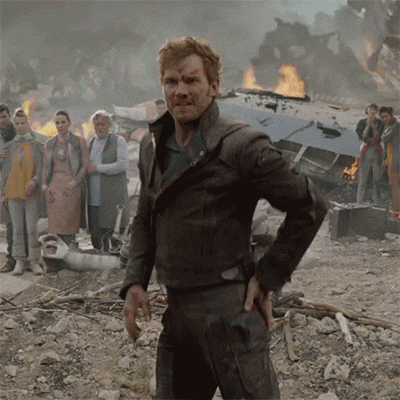 In 2014, Chris was awarded the CinemaCon Award for Breakthrough Performer. That same year, he was ranked #2 on People magazine's annual list of Sexiest Men Alive. Entertainment Weekly featured Pratt as its cover story on July 18, documenting the evolution of his physique over the course of the previous 12 years.
He himself poked fun at his oscillating physique in a musical number which he performed during his monologue while hosting an episode of Saturday Night Live on September 27, 2014.
An avid fan of Jurassic Park, Pratt, in November 2013, replaced Josh Brolin as the lead Jurassic World (2015). He played Owen Grady, who works training velociraptors and will reprise his role in a sequel, scheduled to be released on June 22, 2018.
His next film role was starring as Josh Farraday in the remake of 1960 western The Magnificent Seven. The film was released on September 23, 2016. Pratt's second 2016 release was Passengers, a sci-fi movie.
Pratt will reprise his role as Peter Quill / Star-Lord in the Guardians of the Galaxy sequel Guardians of the Galaxy Vol. 2 in May 2017 and Avengers: Infinity War in May 2018.
Chris Pratt's Salary and Net Worth
His salary depends on the projects, he has a net worth of $30 million.
Chris Pratt's Rumors and Controversy
There were some rumors that Chris and his co-star Bryce Dallas Howard had a fight between them, which both of them denied. Likewise, it was also rumored that Pratt was cheating his wife,Anna Faris, which she denied.
Chris Pratt: Body Measurements
Standing at a height of 6 feet and 2 inches, Pratt has light brown colored hair and green eye color. His chest measures at 46 inches, waist at 35 inches and arms at 16 inches. At present, he reportedly weighs around 84 kg.
Social Media Profile
He is active on social media sites like Facebook, Instagram, and Twitter. She has more than 3.98 million followers on Facebook, He has 5.72 million followers on Twitter and has more than 19.5 million followers on Instagram.
you can also read: $40 million Betsy DeVos' yacht vandalized in Ohio
Fact Check
We strive for accuracy and fairness. If you see something that doesn't look right, contact us!