Check Out The Most Famous Olympic sprinters
Famous Olympic sprinters, including the most prolific Olympic medallists, such as Usain Bolt, Carl Lewis, Gail Devers and Jesse Owens.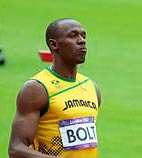 Usain Bolt (1986 – ) Jamaica, athletics. Usain Bolt has set the world record for 100m (9.58s) and 200m (19.19). Bolt won triple Olympic gold at the 2008,  2012 and 2016 Olympics. He won gold in the 100m, 200m and 4*100m relay.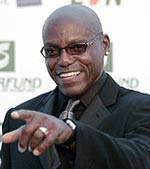 Carl Lewis (1961 – ) American sprinter. Nine-time Olympic gold medallist, Carl Lewis won gold over four Olympics (1984-1996). He won gold in the long jump for four consecutive Olympics. He won the 100m in 1984 and 1988.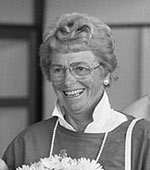 Fanny Blankers-Koen (1918-2004) (Netherlands, athletics) Koen participated in 1936 Olympics, and missed the best years of her career, due to the War. But, in the 1948 London Olympics, she won four gold medals at 100m, 200m, 80m hurdles and 4*100m relay.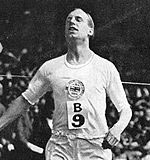 Eric Liddell (1902 – 1945)   (Scottish, athletics) Liddell represented Scotland at Rugby Union and GB athletics. He was the Olympic gold medallist at 400m (1924). His preferred distance was 100m, but he didn't compete because it involved racing on Sundays, which conflicted with his beliefs. His life featured in the film 'Chariots of Fire'.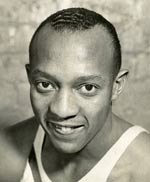 Jesse Owens (1913-1980) Jesse Owens won four gold medals at the 1936 Berlin Olympics. He won gold in the 100m, 200m, long jump and 4*100m relay. It was a blow to Hitler's desire to prove the supremacy of 'Aryan' athletes.  Despite getting only a small financial reward for his efforts, Owens remained a great ambassador for the sport.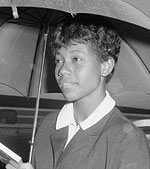 Wilma Rudolph ( 1940 – 1994) (US track and field)  Rudolph won three Olympic golds at the 1960 Olympics in the 100m, 200m and 4*100m relay. She helped to elevate women's track to a major presence in the United States.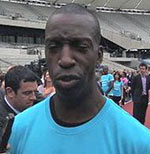 Michael Johnson (1967 – ) (US, athletics) Four times Olympic gold medallist at 200m, 400m and 400m relay. Eight times World Champion. Johnson also held the World Record at 200m and 400m.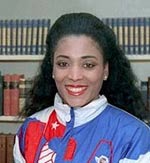 Florence Joyner 'Flo Jo' (1959-1998) US. Joyner won Olympic silver in the 200m in 1984. In 1988, she won three Olympic golds in the 100m, 200m and 4*100m relay. Her world records for the 100m (10.49) and 200-meter events (21.34 seconds) still stand over 30 years later.
READ ALSO : The Most Famous Swedish People in History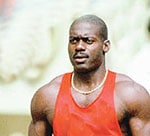 Ben Johnson (1961 – ) Canada. Johnson won the 100m in the 1988 Seoul Olympic, but two days later was disqualified for a failed drugs test. He attempted to make a comeback but failed further drug tests.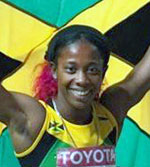 Shelly-Ann Fraser-Pryce (1986) Jamaica. Fraser Pryce won Olympic gold in the 100m in 2008 and 2012. She also won silver in the 200m.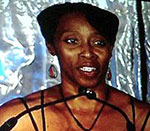 Gail Devers (1966 – ) Olympic gold at 100m in 1992 and 1996. Devers won a third Olympic gold in the 4*100m relay (1996). Also, a five-time World Champion, Devers was one of the most successful female sprinters of her time.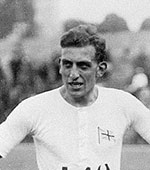 Harold Abrahams (1899-1978) British Olympic 100m champion in 1924 Paris Olympics. Also silver in 4*100m relay. Abrahams and Liddel's rivalry was immortalised in the film "Chariots of Fire"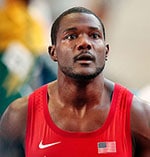 Justin Gatlin (US) (1982 – ) American sprinter, who won gold in the 2004 Olympic games in Athens. He has twice been banned for doping offences but was able to make a comeback for 2012 Olympics, winning a bronze medal in the fastest ever final. In the 100m final, he won gold at the 2017 World Championship. Gatlin has run the fastest time for a 30+-year-old athlete.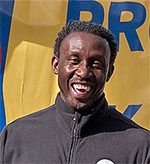 Linford Christie (UK) (1960 – ) Christie won Olympic gold in 100m (1992). He also won gold at the Worlds, European Championship and Commonwealth Games. Christie won silver in 1988 100m after Johnsons dq. Christie received a two-year doping ban towards the end of his career.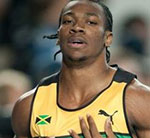 Yohan Blake (Jamaica) (1989 – )
Blake has a PB in 100m of 9.69, making him the second fastest man at 100m after Usain Bolt. He won gold in 2012 4*100m relay and silver in 100m behind Bolt. He won the 2011 World title at 100m.
Related posts below
Bolt – Faster than Lightning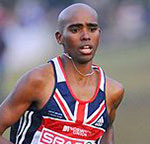 Famous distance runners – from 800m to the marathon. Including Mo Farah, Seb Coe, Paula Radcliffe, Hicham El Guerrouj and Emil Zatopek.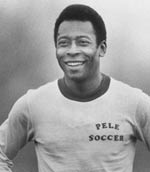 100 Famous sporting personalities – 100 Famous sporting personalities, including Muhammad Ali, Nadia Comaneci, Pele and Jesse Owens.

Inspirational people – People who made a difference in a positive way and left the world a better place. Includes Eleanor Roosevelt, Mother Teresa and Emil Zatopek.
READ ALSO : Venus Williams Childhood Biography, Family History & Facts