True Facts about Carlos Vela
Full name Carlos Alberto Vela Garrido
Date of birth 1 March 1989 (age 29)
Place of birth Cancún, Quintana Roo, Mexico
Height 1.78 m (5 ft 10 in)
Siblings: Alejandro Vela
Children: Romeo Vela
Playing position Forward
Club information
Current team
Los Angeles FC
Number 10
Youth career
2002–2005 Guadalajara
2005–2006 Arsenal
Senior career*
Years Team Apps (Gls)
2005–2012 Arsenal 29 (3)
2005–2006 → Celta de Vigo (loan) 0 (0)
2006–2007 → Salamanca (loan) 31 (8)
2007–2008 → Osasuna (loan) 33 (3)
2010–2011 → West Bromwich Albion (loan) 8 (2)
2011–2012 → Real Sociedad (loan) 35 (12)
2012–2018 Real Sociedad 184 (54)
2018– Los Angeles FC 29 (14)
National team‡
2005 Mexico U17 8 (5)
2007 Mexico U20 8 (0)
2007– Mexico 71 (19)
Honours
* Senior club appearances and goals counted for the domestic league only and correct as of 11:19, 1 November 2018 (UTC)
‡ National team caps and goals correct as of 16:01, 2 July 2018 (UTC)
Who is Carlos Vela?
Carlos Alberto Vela Garrido is a Mexican professional soccer player,( born 1 March 1989) who plays as a forward for Los Angeles FC and the Mexico national team.
Vela started his career at Mexican club Guadalajara, where he caught the eye of various European clubs after finishing as the top scorer at the 2005 FIFA U-17 World Championship, eventually joining Premier League club Arsenal that year.
After joining Arsenal, he had loan spells at Spanish clubs Salamanca and Osasuna, as well as fellow English club West Bromwich Albion, settling with Real Sociedad initially on loan and then permanently on 10 August 2012. He joined Los Angeles FC in January 2018.
Carlos Vela Early life
Carlos Alberto Vela Garrido was born 1 March 1989 in Cancún, Quintana Roo, Mexico to Enrique Vela, an iron welder from Campeche, and Nella Garrido, a stay at home mother from Tabasco. His father had played semi-professional football but an injury caused by a torn ligament caused him to retire.
At the age of four, Vela's father enrolled him into local football teams. Vela's first club was Ko Cha Wolis, which translates to "Kicking Round Ball" in Mayan. He learned a lot and made significant development and progress during his time spent there, according to Félix Alcalá, his coach at the time.
In school, Vela played both basketball and football simultaneously, which caused many problems between his coaches. His father made him decide to focus on only one sport at the age of 12, in which Vela chose football. Enrique Vela was frustrated at the fact that his son was not being scouted due to living in Cancún. Around the same time, José Luis Real of C.D. Guadalajara's youth system sent scouts to Cancún in 2001, where Vela caught their eye. He was summoned to a youth tournament in Buenos Aires with Guadalajara as a small trial period with unpaid expenses.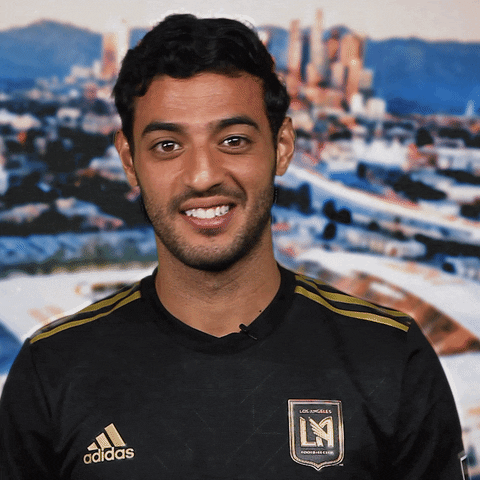 In 2003, during a local competition held in Ciudad Victoria, Vela was seen and was presented with offers with local teams of the Primera División. He eventually joined Guadalajara in 2003, though he never received a call up to the club's first-team squad, thus not being able to make his professional debut in Mexico.
Carlos Vela career
Vela's career started with Guadalajara, alongside his brother Alejandro. After winning the 2005 FIFA U-17 World Championship with Mexico and finishing as the top scorer with five goals, Jorge Vergara, owner and club president of Guadalajara, agreed to sign him. Since Vela's family lived in the then-recently-storm-stricken Cancún, he asked that the club help relocate them as a condition of his signing.
Vela had previously shown his great affection to his father, whose birthday fell on the day on which Mexico beat Brazil in the final of the U-17 World Cup, by carrying the cup to his father and dedicating his Golden Boot to him.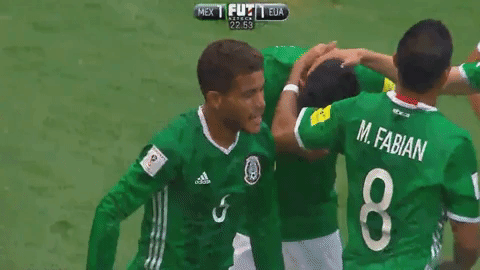 Arsenal
Vela attracted interest from a number of European clubs, and eventually Arsenal won the race for his signature in November 2005 on a five-year deal for a £125,000 fee that rose to £550,000 after he played 50 first-team games. However, since English work permit restrictions for non-EU citizens prevented him from playing in England, Arsenal quickly loaned him out to Spanish club Celta de Vigo in February 2006, but he was returned right away with no games played.
Carlos Vela Personal life & Relationship
His older brother, Alejandro, is also a professional footballer currently playing for Venados of the Mexican second division.
Vela became a father in November 2016 to a son Romeo, with his Spanish girlfriend Saioa Cañibano, whom he met during his time at Real Sociedad.
Even though they have maintained a very private relationship, it is known that they love each one another passionatly . Before the birth of their son, they had already had a daughter.
Vela has stated he is not passionate about football, saying, "I really like basketball, I've always said that I would one thousand times rather watch a basketball game than a soccer one."
Media
He appeared on the North American front cover of the FIFA 11 video game along with Kaká and Landon Donovan.
Carlos Vela Twitter
SEE ALSO :
Fact Check
We strive for accuracy and fairness. If you see something that doesn't look right, contact us!
Thanks for reading and remember to share this post