YouTube is one of the most popular video sharing websites on the internet. Many people would like to go to YouTube to get the latest and hottest videos. YouTube has been the place that labeled with fashion and relaxation. Anyway, it is frustrated that YouTube only allows viewers to enjoy videos on line. It forbids users to download videos from their website. Well, it could be a very cruel thing for most people since we definitely want to save YouTube videos on our portable devices to watch them anytime and anywhere. If we cannot download it, let alone import it to tablets or mobile phones.
Congratulations! Here we got you effective 2 ways to download videos from YouTube. We are mainly talking about how to download YouTube videos on Mac here. First of all, we would like to introduce you a 100% free program to download YouTube videos. It is iOrgSoft Free Video Downloader Mac. (In fact, there is a Windows version of this software-iOrgSoft Free Video Downloader for Windows). With it, users can not only download videos from YouTube but also from other video sharing sites like LiveLeak, Break, Metacafe, Vimeo, Veoh, Collegehumor, Sevenload, Tv.tu etc. You only need to simply copy and paste the URL and then you can download the videos easily.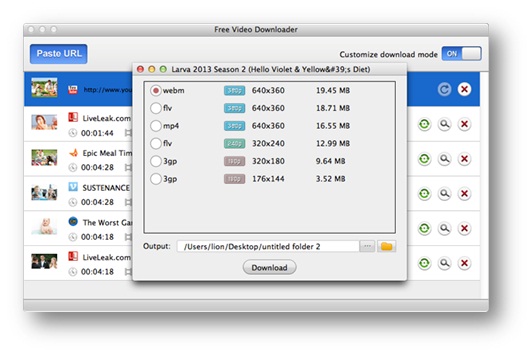 The other way is to download with Safari. When you open the video, pause it before it play for more. And then wait until the video finishes filling the grey progress bar. Click and select Window>Activity on the menu bar. And then go find the line on behalf of your videos. It begins to download the video once you double click it.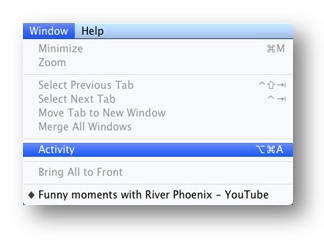 People love to download videos from YouTube. Meanwhile, people also love to post and share videos on YouTube. It will be easier to upload videos to YouTube than to download it? Maybe not. If your videos happen to be Flash SWF format, it would be so difficult to upload it to YouTube since SWF is not on the list of YouTube supported formats. In this case, you can consider converting SWF to YouTube supported formats like MP4, FLV, etc with iOrgSoft SWF to YouTube Converter Mac. Once you convert it to MP4 or FLV, or MOV, you can upload the converted file to YouTube easily.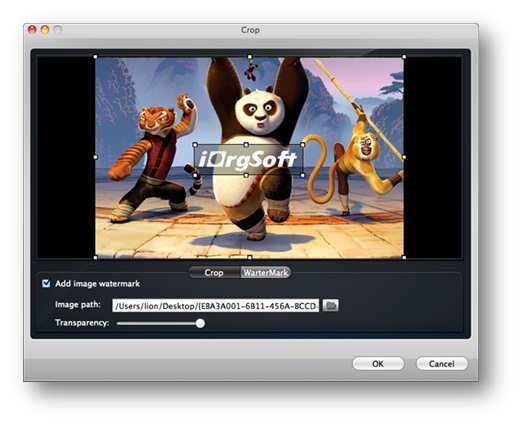 Now, no matter you are going download or share YouTube videos, it seems you can get a way to do it with ease.