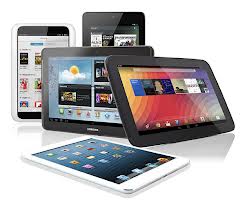 Changes in the world of business have come and gone but none of them has been as powerful and revolutionary as those triggered by advancement in technology. The latter is nothing but progress through invention and innovation – a hallmark that has affect every aspect of this modern age. Right from the prehistoric developments such as the fire through friction and wheel to today's technical devices such as PCs and TVs; there's truly no dearth of remarkable inventions that have changed the way our personal as well as professional lives work. Notably, they have drastically changed the way businesses conduct themselves. Right from manual to automated transformation and from slow to fast processes, technological inventions have showered several commercial blessings on different industrial niches. In modern times, there are a few hi-tech wonders that actually kicked off their journey as novelties but today have become the essentials in the world of business. So, let's explore them right away!
Tablet PCs and iPads
Business computing has received a significant boost with tablets and iPads. The iPad's popularity has encouraged various trials and experiments to know where tabs can ensure more efficiency or not for the employees.Avent, an international distributor of electronics, is into a small-scale trial of iPads in its center of distribution. It has been found that the employees use iPads or tablets in areas that are remote from a kiosk so that they can record data about items to be picked up easily.
In general, these technological inventions are now useful for a variety of business purposes, such as conducting a board meeting for exchanging information electronically, increasing sales for emergency products like medicines, boosting productivity while outdoors, reducing paper work wherever possible, and advertising on the go through videos. With so many benefits, tablets and iPads are truly worth having for any kind of business.
Global Positioning System (GPS)
GPS offers satellite tracking services for catering to a diverse range of personal and commercial applications. Using this technology invention in business can confer unique benefits triggering competitive advantages, even though not each type of business may enjoy them in the same way. Therefore, one needs to comprehend how GPS can help in improving your services so that it becomes easier to know whether this technology can make your business reach up to the next level.
Companies can use this advanced technology to improve their current set of services or develop new ones as per customers' needs. For example, companies can distribute Web-based coupons via GPS to their customers to offer them products and services in close proximity to their residential location at a fixed time. Similarly, delivery agencies can utilize GPS to offer theestimated arrival times quickly to their customers.In addition, if the company has employees who work in outdoors, GPS can help in quickly finding the routes to different destinations.
Internet
Although a significant amount of time has passed, Internet is yet in its juvenile stage as compared to tech inventions such as telescope and microscope that have been for more than a century. Despite this, the Internet has changed the business field much more than other tech inventions. Invented in the '60s but made available for public use in the '90s, Internet has completely transformed each aspect of business, right from planning to brand building and customer relationships.
Video Conferencing
It may seem that video conferencing is not that great deal in the modern tech-saturated world. However, it is certainly a big deal for businesses that can now conduct their operations with remote patrons on the Internet without being facetoface. So, it has made several opportunities available, which were once deemed to be impossible.
Bio: Simon Earl Bonn is a blogger who prefers writing on any topic related to technology and commerce. He is currently researching on tech tycoons such as Mark Leslie Veritas, the founder of Veritas Software. Simon is now planning to write on latest tech trends in business.