There are few jobs that look like fun for one or the other reason. Same goes for freelance proofreading work. This guide will brief you pros and cons of proofreading job.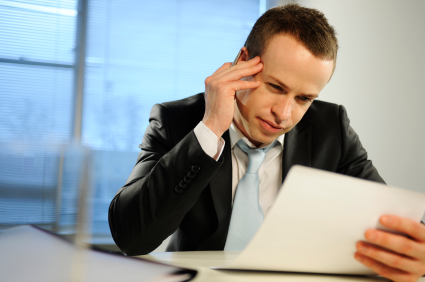 Some Pros and Cons
Advantages
Proofreading Is A Lonely Job
Lonely job is not necessarily a bad thing. This way, you can do your work without any interference and can focus on it completely. You can move to any place in world and all you need is your laptop.
Control Over Work Schedules
As a freelancer, you can decide on the days you want to work. You can work more a day, to enjoy freedom on other days. If you don't like working on some days, you won't end up losing your job, only risk of losing client is there.
Contrary to normal jobs, freelance proofreading work allows you work amount flexibility as well i.e. there is no minimum limit on the work that you need to complete.
There is no manual labor efforts required to be put in freelance proofreading. Besides this, there is no restriction on work timings. Though some deadlines are there, but you can work through night and can sleep during daytime or vice versa.
One boss means that your financial security is nested, at one place. However, in freelance proofreading, there is no such problem. You have multiple clients and even if you lose one client due to some reason, you are not jobless. Other clients are there to ensure that you are financially stable.
Disadvantages
Proofreading Is A Lonely Job
Proofreading is a type of work that you have to do without someone being around. Being a freelancer, you have to work alone and there is no company setup as such. All you have is your laptop and table with you and therefore, you need to focus fully on your work. It's a kind of work where you can't socialize with others. Besides this, you just need to stick to your workstation for the whole day.
As a freelance proofreader, you have to work really hard day and night. If you have multiple clients, work deadlines are there and you have to make sure that quality work gets delivered within time frame. Though this profession is quite money making, but work pressure is also there.
Attention to Small Details
In proofreading job, you need to work very attentively. You need to pay adequate attention to each and every word and need to find out wrong sentences. This requires lot of effort and comes with experience.
Can't Work When You Are Tired
As mentioned earlier, proofreading requires adequate attention to be given to small details. This is not possible when you are tired and have other things going on in your head. If you work when you are tired, there are high chances of messing up and losing your valuable client.
Conclusion
Hope this guide will clear your concepts about freelance proofreading job. If you want to join one such work, visit http://jobforwriter.com/proofreading-editing.php.