True Facts about Neymar
Birth Date: February 05, 1992
Horoscope: Aquarius
Birth Place: Mogi das Cruzes, São Paulo, Brazil
Father's Name: Neymar Santos Sr.
Mother's Name: Nadine Santos
Education: Private school
Profession: Professional Football Player
Height: 5 feet 9 inches (1.75m)
Salary: $ 708,000
Net Worth: $ 140 million
Ethnicity: Mixed(Brazilian, African, Portuguese)
Nationality: Brazilian
Weight: 68 Kg
Hair Color: Dark Brown
Eye Color: Light BrownHair Color: Black
Eye Color: Dark Brown
Who is Neymar?
Neymar is a professional football player from Brazil. He is usually recognized as one of the talented and skilled football players in the world. Furthermore, he is the fourth-highest goalscorer of his national team. Currently, Neymar plays for French giant Paris Saint Germain (PSG) as a forward.
In 2017, he switched to PSG from Barcelona for a world record transfer of  €222 million. Back to 2013 in FIFA Confederation Cup, he led his team to the victory. With his stunning performance, he had also received the golden ball winner as a player of the tournament.
In addition, Neymar has also captained his national team in the 2016 Summer Olympics and won the Olympic gold medal in men's football. As a Barcelona player, he has lifted one UEFA Champions League title and two La-Liga titles from his former club Barcelona.
Neymar Early Life, Childhood, and Education
Neymar was born on February 5, 1992, in Mogi das Cruzes, Brazil. Later, his family moved to São Vicente and he started to play for Portuguesa Santista.
He is the son of Neymar Santos Sr. and Nadine da Silva. He gained his name from his father who is also a former footballer. Talking about his early life, his father had played a huge role. From the beginning of his childhood, his father trained him and also joined him in a football academy.
Concerning in his childhood, Neymar childhood was pretty tough as he was born in Mogi das Cruzes, a suburb of Sao Paulo. He grew up with elder sister Rafaella Beckran. As his family couldn't afford electricity bill, he had to spend his nights by candlelight. As a young child, he delivered all his skills in the street football as well as in futsal.
Regarding his education, he used to study at one of the public school of Brazil. At that time, Neymar's coach Fino, from Portuguesa Santista, requested the principle of a private school, Tio Gil, to sponsor a young football star. So that, he can continue his career in sport. As a result, he received a scholarship from that school which helped Neymar to continue his further football career.
More about the relationship
The 25-year old Brazilian ace is in a relationship. In 2013, Neymar started going out with gorgeous actress Bruna Marquezine. However, the pair couldn't carry their relationship too long because of his another affair and broke up just after a year. But again they patched up and now their relationship is going great so far.
However, he is best known for her enormous relationship with many women. So far, Neymar has been linked up with more than a dozen women. Although, he has not been successful in his personal life comparing to his professional life.
In 2010, he began dating a Brazilian girl named Carolina Nogueira Dantas and the couple also gave a birth to a child named Davi Lucca da Silva Santos on August 24, 2011. Furthermore, he was also in a relationship with a couple of Brazilian models, Barbara Evans, Nicole Bahls, and Dani Sperle.
Moreover, there were also rumors that the PSG man has several affairs with Elizabeth Martinez, Carol Belli and American actress Chloe Grace Moretz.
Neymar Career, Salary, Net Worth, and Awards
Neymar began his football career from Santos FC at an early age of 11. Santos had been recognized as one of the best youth academies which had produced Brazilian internationals like Coutinho, Clodoaldo, Diego, and Alex.
At the age of 14, Neymar's journey starts from Santos to Spain to join the Real Madrid youth team. At that moment, Real had stars like Ronaldo, Zinedine Zidane, David Beckham, and Roberto Carlos.
Neymar debuted his professional career as a footballer on 7 March 2009, at the early age of 17 years old. He came in the game in 60 minutes, in a 2–1 win against Oeste. In the next week, he scored his first goal for Santos against Mogi Mirim. He ended his first season by scoring 14 goals in 48 games.
The Brazilian continued his dominance in Santos, after scoring five goals in an 8–1 won on 15 April 2010. In the 2010 Campeonato Paulista, Neymar netted a total of 14 goals in 19 appearances. He led his team to the victory after a 5–5 aggregate defeat over Santo André in the finals.
He was recognized as the best player in the competition. Additionally, his great performances for Santos got attention from Brazilian players, including Robinho and Brazilian legend Pele. In spite of his first two seasons being extremely rewardful, having ended the 2010 season with an excellent 42 goals in 60 games. Neymar got criticized after his apparent taste for diving when tackled, rather than attempting to continue his run.
On 3 June 2013, Barcelona signed Neymar on a 5-year deal which would keep him at the club through June 2018. Neymar was introduced at the Camp Nou in front of 56,500 fans, which was the most for a Brazilian player till date. Neymar's transfer clause was €57.1 million at that time. Neymar made his competitive debut for Barcelona during the opening game of the 2013–14 La Liga season as a 63rd-minute substitute for Alexis Sanchez in a 7–0 win against Levante. Moreover, he scored his first competitive goal for the club in the first leg of the 2013 Supercopa de España against Atlético Madrid.
The 25-year old man, made his UEFA Champions League debut on 18 September, assisting a Gerard Pique goal as Barca beat Ajax 4–0 in their opening match of the 2013–14 tournament. He made his first El Clásico appearance, scoring the opening goal and assisting the team's winning goal scored by Alexis Sanchez as Barcelona beat Real Madrid 2–1 at Camp Nou.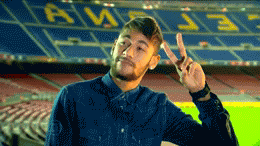 In addition, Neymar recorded his first three Champions League goals as he scored a hat-trick in a 6–1 win over Celtic. On 28 January, he scored his 20th goal of the season in a 3–2 Copa del Rey quarter-final win over Atlético Madrid. Moreover, Neymar scored twice in Barcelona's 3–1 Copa del Rey semi-final win over Villarreal to qualify the club for its 37th Spanish Cup final.
Furthermore, Barcelona defeated Athletic Bilbao 3–1 at Camp Nou in the 2015 Copa del Rey Final on 30 May, in which Neymar smashed the second goal for Barca. In addition, Neymar scored the third goal for Barcelona in the 3–1 win over Italian side Juventus in the Champions League Final. These victories made Barcelona the first club in history to win the treble of domestic league, domestic cup, and European Cup twice.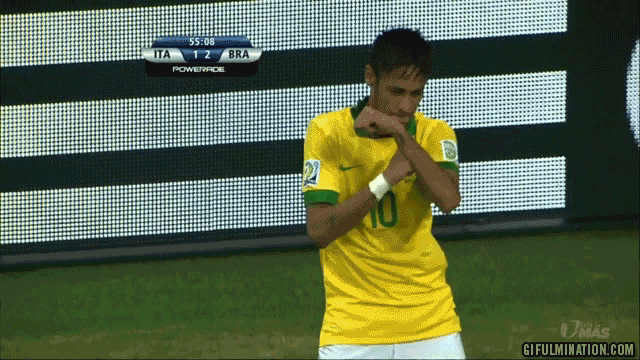 Neymar ended the season with 39 goals in all competitions and 10 in the Champions League, making him joint highest scorer with Cristiano Ronaldo and teammate Lionel Messi in the latter competition. Barcelona's attacking trio of Messi, Luis Suarez, and Neymar, known as "MSN", ended with 122 goals. Which also became the most in a season for an attacking trio in Spanish football history. At the 2015 FIFA Ballon d'Or, Neymar came in third alongside Messi and Ronaldo.
On 22 May 2016, Neymar scored a late goal in Barcelona's 2–0 extra time win over Sevilla in the 2016 Copa del Rey Final. On 2 April 2017, Neymar scored his 100th goal for Barcelona in his 177th appearance for the club, netting in a 4–1 win over Granada. In the 2017 Copa del Rey Final, Neymar hit his 105th goal for the club, as Barcelona thrashed Alaves 3–1.

Prior to the senior national team, Neymar has already played for the Brazil U17, U20, and U23 side. Neymar got selected and made his professional debut for the senior side in a friendly match against the United States. Furthermore, he was selected in the Brazil squad for the 2013 Confederations Cup on home soil. For the tournament, he wore the legendary number 10 shirt. In their second match, Neymar scored an early goal just after nine minutes and also provide an assist to give Brazil a 2–0 win over Mexico.
Furthermore, he smashed in his third consecutive match, with a brilliant free-kick from the edge of the penalty area, as Brazil beat Italy 4–2. With that win, he also received his third consecutive man-of-the-match award. On 30 June, Neymar scored Brazil's second goal in the 3–0 final victory over Spain. For his excellent game in the Confederation Cup, he received the Golden Ball as the best player of the tournament.
Neymar earned his 50th international cap in the opening match of the 2014 World Cup against Croatia. In the third group match, he again scored twice as Brazil thrashed Cameroon 4–1 to reach the knockout stage. In the round of 16 against Chile, the match drew 1–1 and the game went to a penalty shoot-out.
Where Neymar scored a beautiful winning kick for Brazil. On 11 July, Neymar was named on the 10-man shortlist for FIFA's Golden Ball award for the tournament's best player. Furthermore, he received the Bronze Boot as the tournament's third top goalscorer and also listed in the World Cup All-Star XI. Moreover, with the captainship of Neymar, Brazil has also won the Gold Medal at the 2016 Summer Olympics.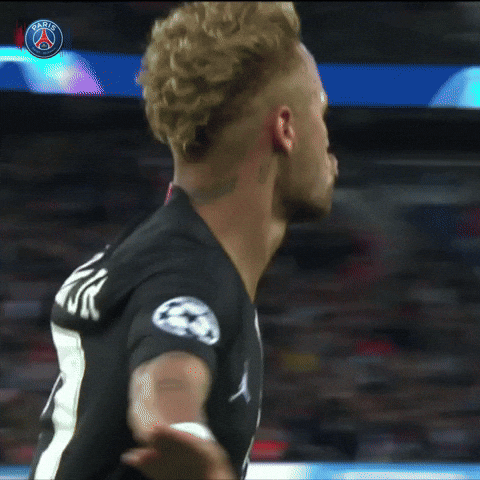 On 3 August 2017, Neymar was revealed as a Paris Saint Germain player with the world record transfer fee of €222 million. Moreover, he has signed a contract for five years until 2022. In his first game for PSG, Neymar hit a goal and provide an assist in a 3-0 win over Guingamp. So far, he has scored three goals and assisted thrice for the French giant.
The Brazilian ace is earning an enormous amount of money inside the pitch as well as outside the game. Currently, she has an estimated net worth of $140 million and earning $708,000 as a weekly salary. In addition, Neymar has also endorsed several big brands such as Nike, Gillette, Panasonic, Red Bull, Replay Jeans, Gaga Milano watches and Beats By Dre.
In 2011, he signed a contract with the American sportswear giants Nike worth £88 million over the 11 years. Annually, he is making more than £18million only from endorsements. Apart from that, he is also living an extravagant life where he has owned a couple of luxury mansions. Furthermore, Neymar has also possessed several luxury cars which include Audi, Ferrari, Porsche and much more.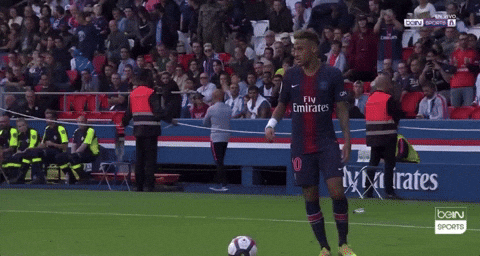 So far, Neymar has earned a massive amount of awards in his professional career. In 2011, he gained World Soccer Young Player of the Year award Brazilian Golden Ball award. Furthermore, his trophy cabinet also consists reputed FIFA Puskas Award. Moreover, the Brazilian star was also UEFA Champions League top goalscorer alongside Cristiano Ronaldo and Lionel Messi.
Neymar Rumors and Controversy
Back in 2015, Neymar faced a controversy after getting a red card for kicking the ball at Pablo Armero in the second match of Copa America against Colombia.
For his act, he received a four-match ban and also fined with $10,000. Furthermore, the Brazilian was also criticized for his gaming style.
see also : Cristiano Ronaldo Childhood Biography, life Story & Net worth
From the beginning, there was a lot of questions regarding his playing style and the way he expresses himself on the pitch. However, many great players have supported him through his career. The Real Madrid forward Luis Figo states, "He's trying to be the best [he can be], that's football and that's his style. Like I say, if that gets to some people, it's their problem." 
Neymar Body Measurements
The PSG man has an athletic body with a height of 5 ft 9 inches and weighs 68 kg. He has an attractive light brown eyes and dark brown hair. Furthermore,  His body measures, 38 inches chest, 13.5 inches biceps, and 32 inches waist.
Neymar Physical Appearance
Neymar looks dashing with his mohawk haircut and several tattoos on his body. He has an adorable smile. He has a tattoo of his sister Rafaella Beckran in his left arm and other tattoos on right chest, right shoulder and right forearm.
Social Media Profile
Apart from his football, Neymar is hugely active on social media such as Twitter, Instagram, and Facebook. He has a tremendous fan following on social media.
He regularly keeps update about himself and posts many photos on the social site. On Twitter, he has more than 40 million followers. Furthermore, he has around 60 million followers on Facebook and over a massive 94.6 million on Instagram.
Apart from that, the Brazilian has also a youtube channel named Neymar Jr which has around 582k subscribers.
see also: Lionel Messi Untold Stories and Net worth