True Facts of Lionel Messi
Birth Date: June 24, 1987
Horoscope: Cancer
Birth Place: Rosario, Argentina
Father's Name: Jorge Messi
Mother's Name: Celia María Cuccittini
Profession: Professional Footballer
Height: 5 feet 7 inches (1.70m)
Salary: $ 44.68(annual)
Net Worth: $ 340 million
Ethnicity: Mixed (Italian, Spanish, Catalan, and Argentine)
Nationality: Argentine
Weight: 67 Kg
Hair Color: Dark Brown
Eye Color: Dark Brown
Who is Lionel Messi?
Lionel Messi is an Argentine professional footballer. He is best known as the player for Spanish club FC Barcelona and  Argentina national team.
He is considered to be the best player in the world and has become the only player to win five FIFA Ballon d'Or awards, four of which he won consecutively, and the first to win three European Golden Shoes.
Lionel Messi: Early Life, Family, and Childhood
Lionel Messi was born on 24 June 1987 in Rosario Argentina. Messi was born to parents Jorge Messi and Celia Cuccittini. He was born with the birth name Lionel Andres Messi.
While talking about Messi's family his father worked as steel factory manager and his mother worked in a magnet manufacturing workshop. Messi was born as the third child in the family. He has an Argentine nationality and has mixed ethnicity of Italian, Spanish, Catalan, and Argentine.
Since childhood, Messi has built up a strong interest towards football. At the age of five, Messi joined a local club called Grandoli coached by her father. At the age of six, he joined the Rosario Club.
Messi was diagnosed with a growth hormone deficiency at the age of eleven. None of the local clubs helped Messi for his medical treatment. FC Barcelona's sporting director Carles Rexach offered a medical aid for his medical treatment in case if they moved to Spain. Later, Messi joined Barcelona's youth academy.
Lionel Messi Relationship
Reflecting on a personal life of Lionel Messi, he has been married to his girlfriend Antonella Roccuzzo. The couple has known each other since childhood. Antonella is the cousin of his best friend Lucas Scagila, who is also a football player.Messi officially confirmed his relationship with Roccuzzo in an interview in January 2009. They have been dating since 2007. The couple got married on 30 June 2017. The Messi couple has been blessed with two sons, Thiago born in 2012 and Mateo born in 2015
Lionel Messi: Education History
As concerned with the Messi education, there is no any information about his education if any are available.
Lionel Messi: Professional Life and Career
Messi professional career in football began in 1994. Before coming to Barcelona Messi used to play football for  Newell's Old Boys. He played for Newell's till 2000. Later, Messi joined Barcelona in 2001.
He rose to fame during the 2003-05 season playing for Barcelona. At the beginning of his career, he struggled pretty much as he was physically weaker than his opponent.
On 4 February 2004, his progress was reflected and signed a contract which lasted till 2012. On 24 June 2005, on his birthday he signed his first senior contract as a senior team player for Barcelona. He missed his start of the La Liga due to issues regarding his legal status in the Royal Spanish Football Federation.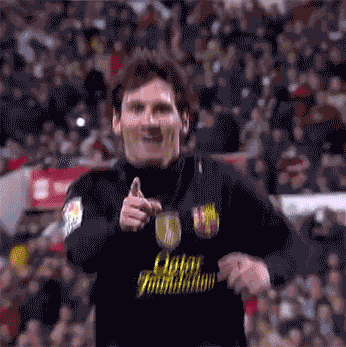 During the 2006-07 season, he has established himself as the best player in the world. He is frequently compared to the Diego Maradona and he was named "Messiah" from the Spanish media.
During the 2007-08 campaign, he suffered a torn hamstring. He signed a new contract in July 2008 on an annual salary of €7.8 million, becoming the club's highest-paid player. Messi is still playing for Barcelona club and he is a captain of his Argentine national team.
Messi is also a founder of the organization, Leo Messi Foundation which was established with a motive to give children the best opportunities for education and healthcare. He has also become the Goodwill Ambassador for UNICEF.
His team Argentina is selected in the World Cup 2018 Russia .
Lionel Messi: Achievements and Awards
Messi has won Ballon d'Or four straight years from 2009 to 2012 and he again won it in 2015. He has also received the Golden Ball Award for leading his Argentinian national team to the 2014 World Cup Championship game.
He became the youngest player in the history of football to score 200 goals in La Liga at the age of just 25. Messi has also kept the record for being the first player to ever score five goals in a single match in the Champions League history in March 2012.
He was honored with the European Golden Shoe thrice in 2010, 2011 and 2012.  He was part of the Argentine football national team that won the gold medal at the 2008 Summer Olympics.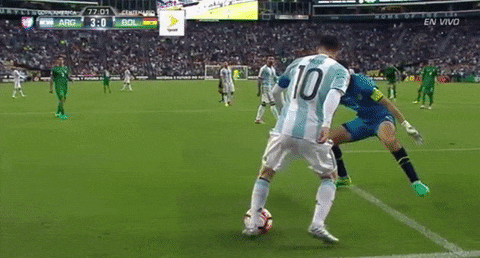 Lionel Messi: Lifestyle, Net Worth and Salary
Being a famous football star, he is having a good time in his life. He is spending a quality life with his family. His success in the football career has paid him well financially. Observing his personal and professional life, he is living a luxurious lifestyle.
Lionel Messi is the highest paid football player in the world. He earns an annual base salary of $ 44.68. He also earns a good amount of  $40 million every year from endorsements. He has a net worth of $ 340 million.
Lionel Messi: Rumors and Controversy
Messi was rumored to have hooked up with Luciana Salazar and Macarena Lemos. He suffered controversy when he and his father have been found guilty of tax fraud by the Court of Catalonia. He suffered criticism when he made a decision to retire from the international football.
Lionel Messi: Body Measurements
Lionel Messi's physical stats show that he has the height of 5 feet 7 inches. Messi weighs 67 kg. Messi has dark brown hair. Similarly, he has a dark brown eye.
Lionel Messi: Social Media Profile
Famous Argentine Footballer Lionel Messi is active on various social media sites like Facebook, Instagram, and Twitter. Lionel Messi has huge fan followings on her social sites.  Messi has more than 93.1 million followers on his Instagram. More than 143k follow him on Twitter. Similarly, he has more than 88 million followers on his official Facebook.
read also : Cristiano Ronaldo completes medical at Juventus
https://youtu.be/IKP8proXkHs