Film production is a professional activity and it is important for film producers to be protected legally by entertainment attorneys or film lawyers. Many people can be considered as legal professionals, but they don't necessarily have the expertise and experience in the entertainment industry. This is something that many of us need to consider. These professionals should also have the license to operate well in the entertainment industry. The filmmaking practice itself can be considered as a risky business without possible legal implications. Specific issues and problems may not escape the attention of trained entertainment legal professionals. They should be able to provide various legal solutions to solve specific problems. The job function of the entertainment and film-making lawyers is to ensure unobstructed production process. This will make sure that the film as the final product of the process itself will remain unscathed, regardless of possible legal issues.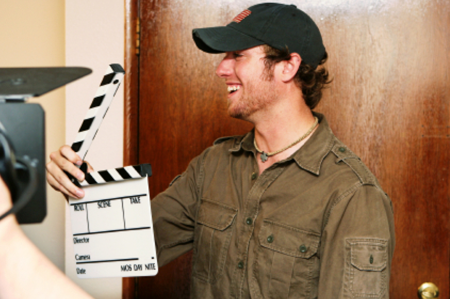 Film-making lawyers understand about all the processes and possible risks associated with them. There are common liabilities and pitfalls that they need to consider.  Filmmakers who are not protected against legal liabilities will have increased degree of risks. It could be difficult for investors to become fully committed to the film-making industry, if the whole project itself isn't economically viable due to various legal restrictions and problems. It is true that some people are luckier than others, but it doesn't mean that they should rely only on luck. People who are protected legally should be able to stay out of trouble. Lawyers could provide them with inoculation against likely liabilities. Film-making lawyers should have gone through the typical film production process. In this case, they are able to learn from many previous harsh lesson that are dished out by external and internal factors. The film producer should allocate enough money in the entire budget to get themselves protected against common legal pitfalls in the film-making industry.
Film makers should make sure that they can benefit from the accumulated experience of film-making lawyers. Whatever happens, they should be able to stretch their film budget, so they are able to obtain the necessary counsels. Legal expenses during the film-making process should be predictable and it may not be fixed. Lawyers may require different fees depending on the scale of the film-making process. Film-making project that requires more than $100 million to complete will require a more established legal protection and counsel. This may involve a dedicated team that address any legal issues and forestall any kind of problem that may arise. Film-making industry is highly speculative and some major legal issues can cause some projects to fail economically.
Legal problems in the film-making industry can be considered as a wake-up call for producers. Often producers need to rely on loans to proceed with their project and this isn't an unusual scenario. Failure can result in disastrous financial conditions that can be avoided. Producers and others professional in the film-making industry could have ruined reputation if bad things happen due to their failure in protecting their legal interests.