Full Biography of Kit Harington
Birth date: 26 of December 1986 (31 y.o.)
Place of birth: Acton, London, England
Height: 173 cm
Weight: 72 kg
Birth Sign: Capricorn
Chinese zodiac: Tiger
Occupation: Actor
Kit Harington first rose to fame as Jon Snow on the popular Most watched Tv series
'Game of Thrones.'
Who Is Kit Harington?
Born in the year 1986 in London,England Kit Harington studied acting at the Central School of Speech and Drama at the University of London. Soon after graduating in 2008, he starred in the London production of War Horse. Since 2011, Harington has starred in the hit HBO series Game of Thrones as warrior Jon Snow. The exposure also helped his burgeoning film career, leading to roles in Testament of Youth and Brimstone.
His mother named him after 16th century British playwright and poet Christopher Marlowe, whose first name was shortened to Kit, a name Harington prefers. Harington's uncle is Sir Nicholas John Harington, the 14th Baronet Harington, and his paternal great-grandfather was Sir Richard Harington, the 12th Baronet Harington.

Through his paternal grandmother, Lavender Cecilia Denny, Kit's eight times great-grandfather was King Charles II of England. Also through his father, Harington descends from politician Henry Dundas, 1st Viscount Melville, the bacon merchant T. A. Denny, clergyman Baptist Wriothesley Noel, merchant and politician Peter Baillie, peer William Legge, 4th Earl of Dartmouth, and MP Sir William Molesworth, 6th Baronet.
Kit's maternal great-grandfather, Thomas Charles Cann Evans, who was born in England, was a Major in the Royal Australian Army Medical Corps. Thomas's wife, Kit's maternal great-grandmother Isabella Dorothy Joyce Dennys, was an artist known professionally as Joyce Dennys; she was born in Simla, India, to a European family.
Childhood, Early Life
Harington made an important discovery to CNN, that he learned that his first name was only a nickname. "I went to school, you do these exams and I put down Kit Harington and the teacher said, 'That's not your name,' and I said, 'Yeah I think I'd know my own name!' They were like, "No no your name is Christopher." I was a bit pissed off with my mum."

Young photo of Kit Harington
The boy could not decide his vocation for a long time, hesitating between the desire to become a journalist or a military correspondent, or a cameraman. Nevertheless, a few years after graduation, he took a firm decision to become an actor, a true master of the dramatic art. KIT HARINGTON'S YOUTH In 2005, Keith returned to London and began studying in one of the most prestigious acting schools in the UK — The Royal School of Speech and Dramatic Art, which alumni include such prominent actors as Lawrence Olivier and Judi Dench.  Thanks to the bright appearance of the actor he was quickly noticed.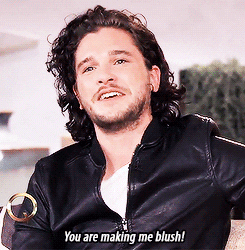 The mother of the future artist, Deborah Jane was a writer and from an early age instilled in her son a love for a theater. Moreover, Kit Harington's family tree also has other prominent representatives, because it has been calculating since the XVI century. For instance, Kit's father, David Richard, was a successful businessman, and actor's uncle Sir Nicholas John Harington even had the title of baronet.
Harington first dreamed of taking up another career growing up. As he told Variety, "I always thought I would be a journalist, and never really saw acting as a career, only as a hobby." He changed his tune when he was admitted to the Central School of Speech and Drama at the University of London. Harrington explained to Back Stage that "getting into the so-called top drama schools in London is very, very difficult."
Kit Harrington Education
Harington was a pupil at the Southfield Primary School from 1992 to 1998. When he was 11, his family moved to Worcestershire, and he studied at the Chantry High School in Martley until 2003. He became interested in acting after watching a production of Waiting for Godot when he was 14, and he performed in several school productions.
He attended Worcester Sixth Form College, where he studied Drama and Theatre. When he was 17, he was inspired to attend a drama school after seeing a performance by Ben Whishaw as Hamlet in 2004. Harington moved back to London when he was eighteen and, a year later, attended the Central School of Speech and Drama, graduating in 2008.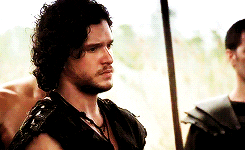 Since 1992, Keith attended Southfields primary school, and in 1998, the boy with his family had to move from his native London in a town called Wooster, where he entered Chantry High School. Keith has participated in school productions, most of all he was impressed by the play «Waiting for Godot» by Beckett, but to become an actor was not in his plans.
Kit Harrington 2008–2010: Early work in theatre
Before acting, Harington originally wanted to become a journalist. While still at drama school, he landed the role of Albert in the National Theatre's adaptation of War Horse.
The play won two Olivier Awards and gained Harington a great deal of recognition. He was later cast in his second play Posh, a dark ensemble comedy about upper-class men attending Oxford University.
Kit Harrington as Albert Narrakott
The role, in general, was highly appreciated by critics and fans of theatrical art, and the young actor supposed to have a great future.
Since he moved back to London in 2006, Harington lives in Islington. In 2017, he purchased a £1.75 million 15th-century home in the village of Brettenham, Suffolk.
In 2014, Keith continued to improve his skills by acting in historical dramas «Pompeii» and «Testament of Youth», as in a fantasy film by Sergei Bodrov-Sr. «Seventh Son» with Ben Barnes in the lead. But if the John Snow' appearance on the screens constantly arousing a genuine audience' interest, other projects featuring Kit Harington were often incomprehensible to the public.
On Pompeii (2014), Kit Harington undertook a heavy 'bulking' regime and a diet of 3000 calories a day to put on 2 stone of weight in 5 weeks. He then went on a very severe diet and 'cutting' regime for 4 weeks to cut back from 12 stone to 10 stone acquiring intense muscle definition in the process.
In 2012 he made his debut in a feature film playing in the horror film «Silent Hill 2». The picture flopped at the box office, causing a lot of disturbances even among the loyal fans of this story.
Kit Harington Marriage & Personal Life
Harington began an on-off relationship with Game of Thrones co-star Rose Leslie in 2012.Although the actors did not give any comments, fans of the series wanted to believe that a fictional love story turned into a real romance. In April 2016 Keith and Rose finally delighted fans by announcing their relationship. They announced their engagement through the "Forthcoming Marriages" section of The Times in 27 September 2017. On 23 June 2018, the couple married at the Rayne Church in Aberdeenshire, Scotland, followed by a reception at the Leslie family's 12th century Wardhill Castle.
After graduating in 2008, Harington landed his first major role on the London stage. He played a young man who follows his beloved animal into combat in the drama War Horse. After War Horse, Harington soon auditioned for his most famous part to date. He looked a little rough around the edges when he first tried out for Jon Snow, the bastard son of Lord Eddard Stark, on Game of Thrones. Harington told the Daily Mail that
"I had a black eye as I'd been in a scrap. But I think it might have helped. You know, 'Who's the kid with the black eye?'"Once he won the part, Harington asked to change his look after shooting the show's pilot episode. The producers asked him to grow his hair and a beard and skip shampoo to make him "look a bit dirtier and grubbier and more visceral,"
he told CNN.
Based on the fantasy novels by George R.R. Martin, Game of Thrones debuted in 2011 and quickly developed a strong following. Harington explained the show's success to GQ. "I think people like Game of Thrones because people respond to not being treated like idiots. It's a really complex story, and it's very hard to follow, and people love working that puzzle out." It also probably helps that "it's rollicking good story with sex and violence."
The Cast of Game of Thrones in Belfast
In 2015, Game of Thrones fans (and Harington) received a nasty shock—warrior Jon Snow seemingly met his end at the conclusion of the show's fifth season. While some viewers were in denial, Harington insisted to Entertainment Weekly that there would be no resurrection of his character. "I've been told I'm dead. I'm dead. I'm not coming back next season." But come back he did, and in 2016 he received his first Emmy nomination for his work on the show.
Beyond Westeros
While working on Game of Thrones, Harington found time for other projects. He starred in the historical action-adventure Pompeii (2014) with Carrie-Anne Moss and Kiefer Sutherlandand in Vera Brittain's autobiographical war drama Testament of Youth (2014) with Alicia Vikander and Emily Watson. The following year saw Harington in a new comedic light when he starred opposite Andy Samberg in the 2015 HBO tennis mockumentary 7 Days in Hell.
Harington then landed a prominent role in the western Brimstone (2016), with Dakota Fanning and Guy Pearce, and the following year he served as executive producer and star of the BBC drama Gunpowder, about a 1605 assassination attempt on England's King James I.
In June 2018, Harington marred Rose Leslie, who played his onscreen love interest, Ygritte, in Game of Thrones.
Kit Harington 
Charity work
In 2015, Harington joined an all-star cast including Benedict Cumberbatch, Nicole Kidman, James McAvoy and Christopher Eccleston in a charity production of The Children's Monologues, conceived by Oscar-winning director Danny Boyle. The performance took place at the Royal Court Theatre in London, on October 25. Proceeds went to Boyle's creative arts charity Dramatic Need, which helps vulnerable children in South Africa and Rwanda to build hope and self-belief in the face of conflict, trauma and hardship.
Since April 2016, Harington has been an ambassador for The Royal Mencap Society; a leading organisation in the United Kingdom foccused in helping people with learning disabilities that also provides support for their families and caregivers.
On 12 September 2016, Harington, as well as Cate Blanchett, Chiwetel Ejiofor, Peter Capaldi, Douglas Booth, Neil Gaiman, Keira Knightley, Juliet Stevenson, Jesse Eisenberg, and Stanley Tucci, featured in a video from the United Nations' refugee agency UNHCR to help raise awareness of the global refugee crisis. The video, titled "What They Took With Them", has the actors reading a poem, written by Jenifer Toksvig and inspired by primary accounts of refugees, and is part of UNHCR's #WithRefugees campaign, which also includes a petition to governments to expand asylum to provide further shelter, integrating job opportunities, and education.
On July 2017, Harington was appointed as the patron of Longlands Care Farm, a charity located on a working livestock farm in Worcestershire, in which they care for, mentor and support disadvantaged and vulnerable young people aged 14 – 19 who are not succeeding in mainstream education.
On August 2017, with a video backing Mencap #StopSleepInCrisis, Harington called on the government to fund six years' back pay for overnight carers. In a personal message of support, Harington said: "The learning disability sector in the UK is on the brink of crisis. It is faced with a back-pay bill of £400 million which it cannot pay. Many of the providers of this essential, 'sleep-in' service, face bankruptcy. And some of the most vulnerable people in our society will be left, without care, without hope and without an independent future. Stand with Mencap and stand with the incredible people our colleagues support and care for every day."
On 15 June 2018, Harington backed the 130 challenge, a charity campaign which runs it to raise the funds to save Townbridge's Town Hall Arts in Wiltshire. Harington stated: "Small-scale out-of-London venues like Town Hall Arts are becoming a more and more precious commodities, for the communities they serve and also for the many actors, musicians and artists they provide paid work for. They are a vital part of the arts ecology and it's only with these sorts of venues that actors like myself have a chance of building a career in the arts.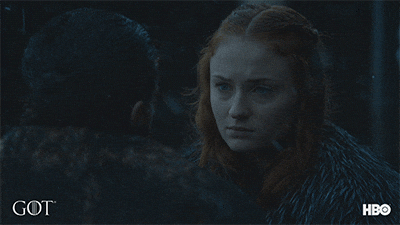 Kit Harington Social Media Profile
kit harington is active over the social media. He has a huge number of followers on social networking sites such as Facebook, Twitter as well as Instagram. He has more than 11.4k followers on Twitter.
HBO filtra por error el próximo episodio 7×06 de Juego de Tronos #GoTS7 #JuegodeTronos #HBO #got #WinterIshere https://t.co/20iqDZcumd

— Kit Harington (@KitHaringtonES) August 17, 2017
Fact Check
We strive for accuracy and fairness. If you see something that doesn't look right, contact us!
Thanks for reading and remember to share this post
Source: wiki