Birth name Jerome Allen Seinfeld
Born April 29, 1954 (age 65)
Brooklyn, New York, U.S.
Medium Stand-up, television, film
Education Massapequa High School
Alma mater SUNY Oswego
Queens College (BA)
Years active 1976–present
Genres : comedy
Spouse Jessica Sklar (m. 1999)
Children 3

Who is Jerry Seinfeld?
Jerry Seinfeld is one of the most successful comedians in world. His net worth clearly shows that people will does pay a lot of money to laugh. He topped the 2015 list of the highest-paid comedians in the world.
Although, Jerry Seinfeld is no longer as active as he used to be, Jerry Seinfeld still remains a household name in the US as well as the world when it comes to standup comedy. So rib-cracking and hilarious are his jokes that despite having been aired many years ago, people still watch reruns of the show even today.
In fact, statistics indicate that Seinfeld is still earning good money from shows he made while he was still very young. What makes Jerry a force to reckon with is his unique way of telling jokes. He simply takes the basics of life and turns them into humour that will leave you in stitches or in tears for a good reason.
Jerry Seinfeld Untold Stories
Born Jerome Allen "Jerry" Seinfeld in Brooklyn, New York on April 29, 1954, Seinfeld is an American  born comedian, writer, actor, and producer who has been in the entertainment scene for many years. He was born to Kalmen Seinfeld, a Jewish immigrant who came from Kherson Oblast, southern Ukraine, and his mum, Betty who was a Syrian from Aleppo.
Growing up in Massapequa, New York, he attended Massapequa High School located on Long Island and later enrolled at State University of New York, Oswego. Two years into his degree course, Seinfeld transferred schools and joined City University of New York's Queen College where he eventually graduated with a bachelor's degree in theatre and communications. During his teens, he was actively involved in offering community and voluntary service which saw him travel to Kibbutz Sa'ar, Israel.
Read Also: Chris Tucker Untold Stories and Net Worth
Jerry Seinfeld's path to stardom and enormous wealth was not extraordinary as he had to follow the same path other people followed. He first started off performing at open mic nights. On his debut on the "Tonight Show," his performance became an instant hit and shortly triggered a large fan following.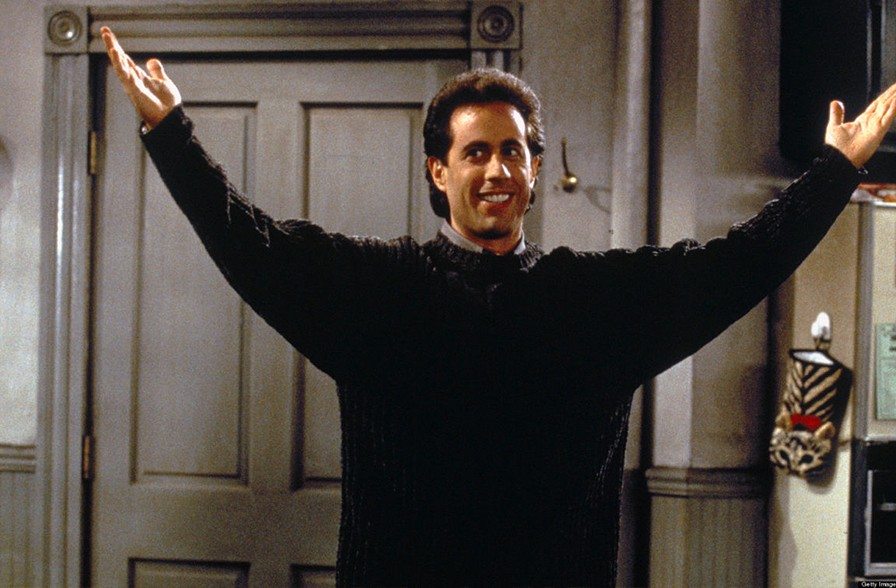 His Successful Sitcom "Seinfeld"
However, the sitcom, "Seinfeld," a show aired by NBC is undoubtedly the best act from Jerry. It also played a central role in his incredible net worth. Playing a semi-fictitious character of himself, Jerry Seinfeld changed the world of sitcom. In fact, the show which ran for nine seasons held the top position as the most watched comic in the US until its final episode that aired in 1998. Re-runs of the show are still being watched today, decades after the last show was aired.
Despite his huge success as a stand-up comedian and starring in TV shows, Seinfeld never really ventured into the world of film and movies. He continued to dedicate most of his energy and work in building a prolific comedy profile. In 2005, he was named as the 12th-greatest standup comedian ever by Comedy Central.
Other than just being the main act, Seinfeld wrote and co-produced his shows alongside his partner Larry David. He has gone on national tours and performed in different theatres. Till date, the 63-year-old is regarded as a mentor and subject-of-study to many upcoming comedians.
Seinfeld's height is 1.8 m.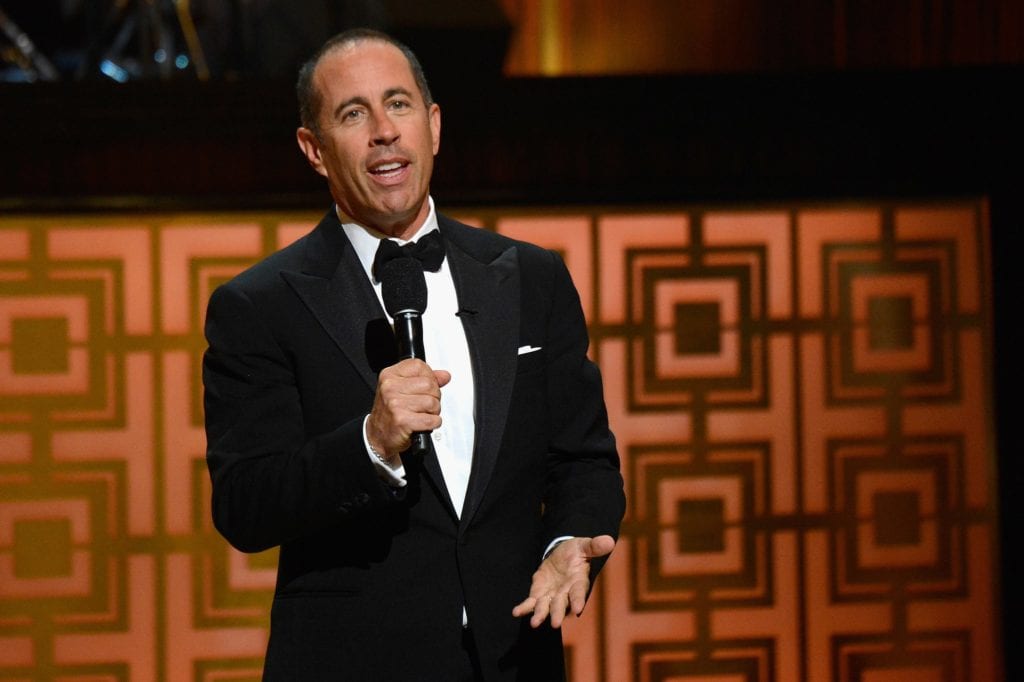 See Also: Top 10 Highest Paid Comedians In The World
Jerry Seinfeld Net Worth, Cars
Standup comedy has really paid off for Seinfeld who has made a fortune from doing what he loves the most. His current net worth sits at approximately, $900 million. Pretty much for a comedian huh? Well, he earned it through decades of hard work.
With so much money in his hands, Jerry Seinfeld doesn't shy off when it comes to spending. He owns a number of mansions across the nation. He owns a Gulfstream V private jet, a luxurious business aircraft that can fly long distances nonstop. Other individuals who own such a craft include Mark Cuban, Michael Dell, Harrison Ford and Tiger Woods.
His love for fancy cars knows no bounds. Particularly, Jerry Seinfeld has a soft spot for Porches and owns a total of 47, making his Porsche collection among the largest in the world. So big is his collection that he had to rent a hangar to store his cars. Some of his other collections include; a 1960 Volkswagen Beetle, a 1964 Volkswagen Type 2 Camper and a lot more.
 Wife, Daughter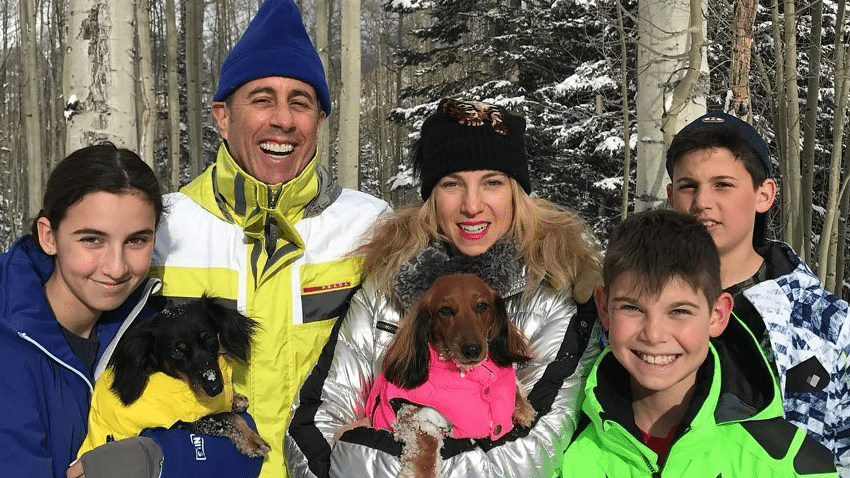 He is married to Jessica Sklar and has three children (Julian, Sascha and Shepherd). Seinfeld and Sklar met in August 1998 at the Reebok Sports Club. At the time, Sklar had just returned from a three-week honeymoon in Italy with Eric Nederlander whom she later divorced and married Seinfeld on December 25, 1999.
Jerry Seinfeld's daughter, her oldest child – Sascha was born on November 7, 2000.
read also :
Fact Check
[spacer height="30px"]
We strive for accuracy and fairness. If you see something that doesn't look right, contact us!
Thanks for reading and remember to share this post on social media & stand a chance to win $10,000