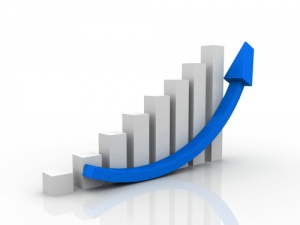 Excess of everything is really not a good idea, especially in virtual world. The idea of effective online presence has become so overwhelming for businesses all over the world that they end up spending well above $22 billion every year in this regard. The real irony is that about 56% of this sum is dedicated for simple tasks like setting up and maintaining their websites; a fact reported by a study published in ActivMedia. Now, this really is nothing but excessive spending of businesses in areas where costs can be cut greatly if one vows to go for development and implementation of workflow systems rather than taking business websites as cocooned entities to be managed by highly paid dedicated IT services for tasks as simple as posting Press Releases and so forth.
One should not develop the opinion that resorting to the dedicated services of a web design firm is by some means insignificant for businesses, but the problem is that people seek their help for short term causes, such as development and maintenance of websites. People need to change their perspectives, approach and collaborate with website design firms for developing web systems instead of simply posting info on the sites and carrying out its basic maintenance in the name of IT assistance. The question is how to do so, and the answer lies in the lines below giving businesses a better idea of how to get the best out of costly IT services. It comprises of three phases:
1)      Directing your Collaboration towards Establishing Workflow
Ironically, many businesses believe they lack internal collaboration needed to formulate a comprehensive workflow that can be incorporated into their online being rather than using website for simply updating company events, job openings, etc. The reality is that every business has that workflow down beneath there; all it takes is well directed effort to do so, so that your web design firm can incorporate that into your business website.
2)      Working out Data Creation as well as Publishing Process
It pertains documenting all possible sources that might contribute in populating your website including press releases, pricelists, announcements, events, job postings, and so forth. It is also important to document the reach of user feedback, so that a way can be worked out incorporating all this documentation within overall process flow. This can better be understood with help of an example. If your site allows users to post resume, expand and signify the process to how might the system automatically screen them and move them further to concerned managers and departments, closing the circle again by sending an automated welcome note or a formal "no" statement to the candidates.
3)      Evolving your Web Presence as a Window to overall Workflow Systems
As mentioned earlier, it is no use going for isolated websites that act no more than repositories of various types of company info, but work out with your web design services providing firms towards evolving your websites as a window to overall workflow that prevails in a particular business. This will not only help businesses in their proceedings, but it would also empower visitors and add convenience and confidence to their experience with your websites.
Conclusion
Inspirations for an idea or concept can be endless. Make sure you can get to make the maximum use of information stated above in evolving an online presence for your business that is dynamic, interactive, and effective enough not only to help you catch new clients, but also helpful for you in running business conveniently.