Full Biography Of Drake
Full Name:  Aubrey Drake Graham
Born: October 24, 1986 (age 31)
Toronto, Ontario, Canada
Residence Hidden Hills, California, U.S.
Occupation : Rapper singer songwriter record producer actor entrepreneur
Net worth : US$100 million (Mar 2018)[1]
Children : 1
Genres Hip hop R&B pop
Labels
OVO Sound Young Money Cash Money Republic Aspire Universal Motown
Associated acts
40 Boi-1da Lil Wayne Future PartyNextDoor The Weeknd Rihanna Nicki Minaj Kanye West
Website drakeofficial.com
Who is Drake?

[spacer height="20px"]
TV and rap star Drake is best known in Canada for playing wheelchair-bound Jimmy Brooks on 'Degrassi: The Next Generation,' and for hit songs like 'Take Care,' 'One Dance' and 'Hotline Bling.'The multi-Grammy-award-winning rapper Drake has had two shots at fame — and nailed them both. He first came to prominence in the teen soap Degrassi: The Next Generation in the role of Jimmy Brooks, a wheelchair-bound character he played for seven years. After leaving the show he became one of the biggest rappers on the planet after signing a deal with Lil Wayne's label Young Money Entertainment.
Drake is rarely out of the headlines, whether it's for dating Rihanna or Jennifer Lopez, founding his own label, OVO Sound, or fronting the NBA's Toronto Raptors as the team's global ambassador. It's no surprise that Jay Z labeled him as the Kobe Bryant of hip hop.
Musical — and Jewish — Upbringing in Toronto
Born Aubrey Drake Graham on October 24, 1986, in Toronto, Canada, Drake grew up with music in his blood. His father, Dennis Graham, was a drummer for the legendary rock'n' roll star Jerry Lee Lewis. An uncle, Larry Graham, played bass for Sly and the Family Stone. Drake says that his mother, Sandi Graham, also hails from a "very musical" family — his grandmother babysat Aretha Franklin. Drake comes from an eclectic and unique ethnic and religious background. His father is an African-American Catholic and his mother is a white Canadian Jew. Speaking about his personal identity, Drake says: "At the end of the day, I consider myself a black man because I'm more immersed in black culture than any other. Being Jewish is kind of a cool twist. It makes me unique."
https://giphy.com/gifs/dancing-drake-young-unRa3ffljnuec
Drake's parents divorced when he was five years old, and he was raised by his mother in Forest Hill, an affluent and predominantly Jewish neighborhood in Toronto. He attended Jewish day school, had a Bar Mitzvah at age 13 and observed the Jewish High Holy Days with his mother. "My mom has always made Hanukkah fun," Drake recalls. "When I was younger, she gave cool gifts and she'd make latkes." Despite his Jewish upbringing, Drake says he felt isolated at Forest Hill Collegiate Institute, his virtually all-white high school. He has said that "nobody understood what it was like to be black and Jewish," but added that "being different from everyone else just made me a lot stronger."
'Degrassi: The Next Generation'
It was one of Drake's classmates at Forest Hill who gave him his start in the entertainment industry. "There was a kid in my class whose father was an agent," Drake would later explain, adding: "His dad would say, 'If there's anyone in the class that makes you laugh, have them audition for me.' After the audition he became my agent."
Shortly afterward, in 2001, Drake landed a role on the Canadian teen drama series Degrassi: The Next Generation. The show followed the dramatic lives of a group of teenagers at Degrassi High School, and Drake played the part of Jimmy Brooks, sometimes dubbed "Wheelchair Jimmy," a basketball star who becomes permanently wheelchair-bound when he is shot by a classmate.
Drake dropped out of school to pursue his acting career, only graduating from high school in 2012. He starred on Degrassi for seven years (2001-2009), earning a Young Artist Award in 2002 for best ensemble in a TV series, among other honors. The show quickly developed a devoted cult following — "There are very few subtle Degrassi fans," Drake has said — propelling him to celebrity status in Canada, even while he remained relatively anonymous in the United States.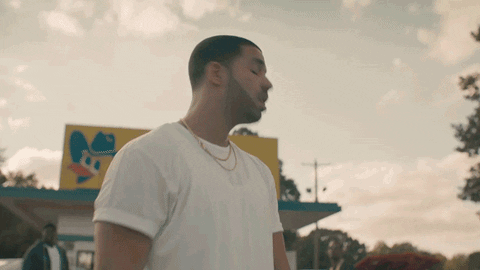 From 'Degrassi' to Signing With Lil Wayne's Music Label
While he was still appearing on Degrassi, Drake began attempting to cross over into the world of hip hop. He released his first mixtape, Room for Improvement, in 2006, achieving modest sales of approximately 6,000 copies. He followed that with the 2007 release of another mixtape, Comeback Season, on his own October's Very Own imprint (later to be shortened to OVO). This included Drake's first hit single and music video, "Replacement Girl," which was featured as the New Joint of the Day on BET's popular hip-hop TV show 106 & Park.
More significantly, the song contained a version of Brisco and Flo Rida's "Man of the Year," which featured Lil Wayne. Drake decided to leave Wayne's verses and hook intact while he provided the rest of the lyrics himself. This caught the attention of Jas Prince, son of Rap-A-Lot Records founder James Prince, who decided to play Drake to Lil Wayne himself.
In 2008, the producers of Degrassi overhauled the cast, eliminating Drake's character. Without his steady source of income, and not yet making significant money as a rapper, Drake was on the verge of looking for a day job. "I was coming to terms with the fact that … I might have to work at a restaurant or something just to keep things going," he remembers. But early in 2008, he received an unexpected call from Lil Wayne, who asked him to board a flight to Houston that night to join his Carter III tour.
After touring and recording a number of songs with Lil Wayne, Drake released his third mixtape, So Far Gone, in February 2009. It featured the infectious single "Best I Ever Had," which peaked at No. 2 on Billboard's Hot 100 singles chart, while "Successful," a collaboration with Wayne and Trey Songz, went gold and made Rolling Stone's "25 Best Songs of 2009" list. Since then, Drake's barrage of catchy, R&B-infused hip hop songs have dominated radio airwaves.
A bidding war for Drake's signature followed and in mid-2009 he inked a record deal with Lil Wayne's Young Money Entertainment. The start wasn't auspicious – he took a tumble on stage during the America's Most Wanted Tour in July the same year, tearing his anterior cruciate ligament and requiring surgery. However, it would only be onwards and upwards from then on.
Relationships
Many famous women have dated Drake, and this list will give you more details about these lucky ladies. Including Drake's current girlfriend, past relationships, pictures together, and dating rumors, this comprehensive dating history tells you everything you need to know about Drake's love life.
Check out the list of women Drake has dated
In May 2018, Drake and model Malakia Terry were spotted in Toronto on a date, shortly after Rihanna's comments about her and Drake's friendship, or lack thereof.
In December 2016, Drake was rumored to be dating Jennifer Lopez after being spotted together at multiple events.
In October 2016, Drake dated model India Love, which made a particular ex-girlfriend angry – India's sister, Crystal Westbrooks.
In June 2016, Drake and model Hailey Baldwin sparked relationship rumors after they apparently got cozy over Memorial Day weekend. Baldwin has since confirmed that they are just friends.
Hailey Rhode Baldwin (born November 22, 1996) is an American model.
Drake was seen out multiple times with model Ravie Loso, including at Kendall Jenner's 20th birthday party, during fall 2016.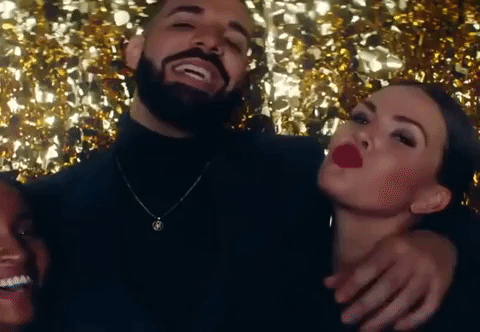 In January 2016, Drake was spotted with model Amber Rose at a New Year's Eve party and a private dinner on a different day, sparking relationship rumors.
In March 2015, Drake was spotted kissing model Bernice Burgos while vacationing in Australia.
In March 2015, Deelishis admitted that she hooked up with Drake, even claiming he was the best she's ever had in bed.
in 2015 if she and Drake were dating, Zoe Kravitz said they were just very good friends … then added, "I'm very flirtatious. he's family to me. He's a really, really awesome dude."
In November 2014, Drake dropped several hints that he was into model Blac Chyna. The two liked each other's photos on Instagram, sparking rumors of them hooking up.
Drake hooked up with model Shaye G in late 2014.
Drake and model Lira Galore reportedly hooked up in fall 2014.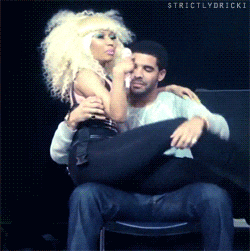 Drake hooked up with model Jhonni Blaze in October 2014.
In his 2013 appearance on Ellen, Drake admitted he went on a date with Tyra Banks.
Drake dated model Sophia Marie, who appeared in his "Best I Ever Had" music video, in 2012.
In 2012, it was reported that Drake was dating singer Rita Ora, but both have stated they are just friends.
Drake dated model and actress Dollicia Bryant around 2011 to 2012.
Since 2011, Drake and Serena Williams were rumored to be dating, but in September 2015, the couple were outed after photos of them together kept surfacing. They parted ways later that year.
In 2010, Drake and Taraji P. Henson were rumored to be hooking up. The following year, Henson stated that they were just friends because of the age difference.
Since 2009, Drake and Rihanna were rumored to be in an on-and-off relationship. Still best friends, they have admitted they got romantic at one point or another.
After starring in his "Find Your Love" music video, exotic dancer Maliah Michel briefly dated Drake. According to her, they broke up because he was not comfortable with her stripping career.
Since 2009, Drake and Nicki Minaj were rumored to be an item. However, both have denied anything romantic happened between them, but instead see each other as family.
'Thank Me Later' Goes No. 1, 'Take Care' Wins Grammy
On June 15, 2010, Drake released his first full studio album, Thank Me Later, which debuted at No. 1 on both American and Canadian album charts and was certified platinum. His new persona as the cocksure prince of hip-hop ("Last name ever, first name greatest," he brags on "Forever") seemed to clash with his middle-class Jewish upbringing and former career as a teenage soap star.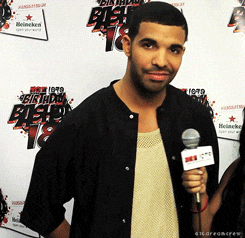 Nevertheless, Drake attempted to fuse these seemingly incongruous stages of his life into one persona. On the December 2009 cover of Vibe magazine, he sported a diamond-crusted Chai, a hip hop-style shout out to his Jewish roots. And in "The Presentation" he raps: "Who's Drake? Where's Wheelchair Jimmy at?" With Jay Z and Kanye West both contributing to the album, the answer to "who's Drake?" had to be "rap royalty."
In November 2011, he released his second studio album, Take Care, which included the songs "Headlines," "Make Me Proud" and "The Motto." The album was universally acclaimed, winning the 2013 Grammy award for best rap album, among several other honors. Greg Kot's review in the Chicago Tribune perfectly summed up Drake's unique appeal, pinpointing the difference in subject matter and soul-searching honesty that separated Drake from his peers: "Drake, the melancholy hustler with a conscience, is back drunk-dialing former girlfriends and mourning the ones who got away."
Mo Fame, Mo Problems: Feuds With Chris Brown, Meek Mill
Although his career was flying high, Drake hit a few rough patches in his personal life. He and fellow entertainer Chris Brown became rivals for the affections of singer Rihanna, and the pair's bitter feud erupted in violence during the summer of 2012 at a New York nightclub, resulting in injuries to several onlookers. Both Drake and Brown found themselves facing legal consequences for their actions. The professional basketball player Tony Parker, a male model and two women — all hurt in the brawl — were among those who filed suits against the performers. Brown later referred to the event during a guest appearance on a remix of Chief Keef's "I Don't Like" ("One on one, what you scared, bruh?" he rapped).
Around this time, Drake settled another legal matter out of court. He reached an agreement with former girlfriend Ericka Lee over her contributions to the song "Marvin's Room." Lee had sued Drake in 2012, seeking credit for co-writing the track. He was also sued by Rappin 4-Tay and the estate of the jazz musician Jimmy Smith. Squabbles with other artists have also peppered his career, although they haven't derailed it. A verbal feud with Tyga was one thing, but he also got into a beef with rapper Meek Mill when the latter alleged that Drake was using a ghostwriter for a track they collaborated on.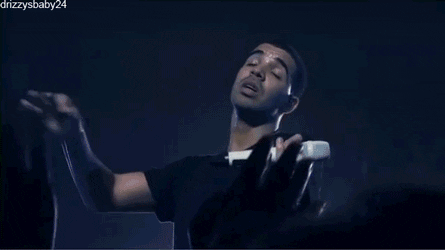 Drake recorded two diss tracks directly aimed at Mill, "Charged Up" and "Back to Back" in a single week in 2015. A diss war also started in 2016 with Joe Budden, while the internet rumours that always dog an artist of Drake's standing have also alleged that he's had beef with Kanye West, Jay Z and more.
'Views' Album Tops Charts, 'Hotline Bling' Earns Grammy
Personal obstacles never seem to sidetrack Drake for long. The 2013 song "Started From the Bottom," from his critically acclaimed 2013 album Nothing Was the Same, reflected his personal struggle for success. "I just wanted to make it known that I did work really hard to get here and it wasn't just a fluke and it wasn't easy by any means," he explained to MTV News.
After releasing a pair of mixtapes in 2015, including a collaboration with Future, Drake followed with his fourth studio album, Views, in the spring of 2016. The album was an instant success, debuting at No. 1 and spending 13 non-consecutive weeks atop the Billboard charts. Among its hit singles was the sultry "Hotline Bling," which earned the artist Grammy wins for best rap song and best rap/sung performance in early 2017 (and sparked countless memes due to its memorable video inspired by the artist James Turrell). After the ceremony he took swipes at the Grammys for shoehorning him into the rap category. Speaking in an interview on Apple's Beats 1 the day after the awards, he said:
"I'm a black artist, I'm apparently a rapper, even though Hotline Bling is not a rap song. I won two awards but I don't even want them."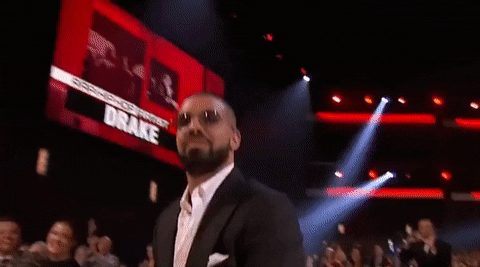 As his rap career moves forward, Drake hopes that his unconventional rise to hip-hop fame will continue to be an asset, not a hindrance. "This whole thing is unusual at this point," he has said, "so we're just rolling with the fairytale vibe."
The "fairytale vibe" continued in May 2017 when Drake was the big winner at the Billboard Music Awards. He took home 13 awards — including top artist, top male artist, top Billboard 100 album, top Billboard 200 artist and top hot 100 artist — breaking Adele's record for artist with the most wins in one year.
Drake : 'Scorpion'
After opening 2018 with the two-song EP Scary Hours, Drake dropped two singles, "Nice For What" and "I'm Upset," in advance of the June release of his fifth studio album, Scorpion. He also unveiled the diss track "Duppy Freestyle," a response to rapper Pusha-T's accusation that he was relying on a ghostwriter for his lyrics.
The June 29 release of Scorpion didn't disappoint, as it featured the artist confirming the rumors of a newborn son on "March 14," and his explanations of why he was dialing back the rancor toward Pusha-T and Meek Mill on "Survival." The album featured contributions from Jay-Z and Future, as well as what was reported to be previously unreleased music from Michael Jackson on the track "Don't Matter to Me."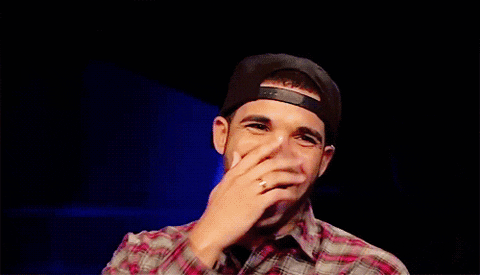 Scorpion shattered streaming records over its first 24 hours, with the Associated Press reporting totals of 170 million streams on Apple Music and another 132 million on Spotify. The record-shattering pace continued over the next several days, making Drake the first artist to top 1 billion streams in one week with his studio release.
[yottie id="78″]
Drake Social Media Profile
Drake is active over the social media. He has a huge number of followers on social networking sites such as Facebook, Twitter as well as Instagram. He has more than 36.7M followers on Twitter.
Fact Check
We strive for accuracy and fairness. If you see something that doesn't look right, contact us!
Thanks for reading and remember to share this post
Source: biography