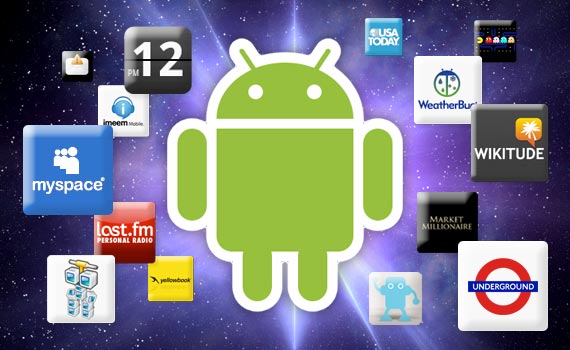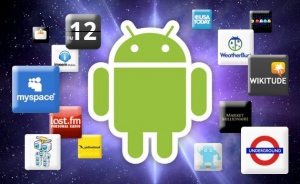 Got that classy new Android Smartphone or a tablet recently. Surely, you might have gone green by these days. You are just another Android savvy dude.
And let me guess, you have stuffed it with a lot of Apps, right?
Then now what about having the taste of TV on the go? You won't mind. And yes, Dish is making it possible with their Remote Access Device to let you see the TV on your tablet or on the Smartphone.
Yes, Dish TV Apps is now available on Androids. With the Dish Remote Access (DRA) app from the house of DISH and the Sling technology, let you watch TV, virtually anywhere, you like. Now with the Dish Remote Access you can watch the same TV that you watch back at your home.
You might be travelling a lot for your job or may be on business trips or on a vacation, wherever you might be, just don't miss that sheer enjoyment from your life. No more chance of missing those favorite reality shows or soaps that makes you happy with this new DISH TV App.
You can also manage your television that you view at home, with a full-featured DVR manager, a searchable program guide, and a virtual remote control. This is no doubt a must have app for the Dish subscribers.
What is the DISH TV App all about?
An App that lets you watch live or recorded TV, allows you to set your recordings, even watch movies On Demand, just directly from your mobile device. The app is free and takes the advantage of the screen of your tablet and Smartphone, making your viewing experience far better.
The catch in this is that it works over broadband connection or any kind of Sling enabled devices like VIPs 722/ 722k HD DVRs and adapter, it is TV freedom outside the living room. just make sure the adult channels are locked as you won't like your children to watch them secretly.
Get TV Anywhere You Like
Yes, the TV Everywhere plan of DISH, they released this last two years back in 2010, for the Android version with the use of Dish remote Access App. The app is able to turn your Smartphone into a best friend, working itself as a remote control, a DVR manager and a sling enables media streamer, all at a time, and lets you view recorded or live programming over the Wi-Fi or 3G.
The feature is quite a nifty one and its price is comparatively low and more robust than the offerings from Comcast, Time Warner, or DirecTV. In other words if you are the one who wants to get more from your paid TV service, then dish can certainly dig it out.
Features of Dish Remote Access for your Android are here, just look in the packages.
| | | |
| --- | --- | --- |
| DISH Remote Access Features |           Android Smartphone |             Android Tablet |
| WATCH YOUR TV LIVE | yes | yes |
| WATCH ON DEMAND AND BLOCKBUSRTERS | yes | yes |
| SEARCH GUIDES OF PROGRAMS |  yes |  yes |
| SCHEDULED RECORDINGS | yes | yes |
| DVR MANAGER | yes | yes |
| TV RECEIVER CONTROL | yes | yes |
| WORKS IN HOME OR OUT OF HOME | yes | yes |

When it comes to combination of Android and television, DISH is always at the top compared to the other paid TV services. DISH is also the only one to provide complete compatibility over Google TV and with this new app, it allows you to watch live TV and recorded DVR, on your Android, whenever you may feel like.
Author's Bio:
Olivia kane, an entertainment blogger, loves to write blogs related to films, celebrity gossips, entertainment, music and lots more. Her blogs also provides latest updates on various dish network deals for new customers that can make them enjoy the topmost paid TV service and their privileges.