Desmond Tutu
Full Name: Desmond Mpilo Tutu
Church Anglican Church of Southern Africa
See Cape Town (retired)
Installed 7 September 1986
Term ended 1996
Predecessor Philip Russell
Successor Njongonkulu Ndungane
Other posts Bishop of Lesotho
Bishop of Johannesburg
Archbishop of Cape Town
Orders
Ordination Deacon 1960
Priest 1961
Consecration 1976
Personal details
Birth name Desmond Mpilo Tutu
Born 7 October 1931 (age 86)
Klerksdorp, Western Transvaal, South Africa
Spouse Nomalizo Leah Shenxane (m. 1955)
Education King's College London
Alma mater King's College London
[spacer height="30px"]
Who is Desmond Tutu?
Desmond Mpilo Tutu OMSG CH GCStJ (born 7 October 1931) is a South African Anglican cleric and theologian known for his work as an anti-apartheid and human rights activist. He was the Bishop of Johannesburg from 1985 to 1986 and then the Archbishop of Cape Town from 1986 to 1996, in both cases being the first indigenous black African to hold the position.
Theologically, he sought to fuse ideas from black theology with African theology; politically, he identifies as a socialist.
Tutu was born of mixed Xhosa and Motswana heritage to a poor family in Klerksdorp, British Imperial South Africa. Entering adulthood, he trained as a teacher and married Nomalizo Leah Tutu, with whom he had several children. In 1960, he was ordained as an Anglican priest and in 1962 moved to the United Kingdom to study theology at King's College London. In 1966 he returned to southern Africa, teaching at the Federal Theological Seminary and then the University of Botswana, Lesotho and Swaziland.
In 1972, he became the Theological Education Fund's director for Africa, a position based in London but necessitating regular tours of the African continent. Back in southern Africa in 1975, he served first as dean of St Mary's Cathedral in Johannesburg and then as Bishop of Lesotho, taking an active role in opposition to South Africa's apartheid system of racial segregation and white-minority rule. From 1978 to 1985 he was general-secretary of the South African Council of Churches, emerging as one of South Africa's most prominent anti-apartheid activists.
Although warning the National Party government that apartheid would lead to racial violence, as an activist he stressed non-violent protest and foreign economic pressure to bring about change.
SEE ALSO: Shepherd Bushiri Childhood Biography & Net Worth
In 1985 he became Bishop of Johannesburg and in 1986 the Archbishop of Cape Town, the most senior position in southern Africa's Anglican hierarchy. In this position he emphasised a consensus-building model of leadership and oversaw the introduction of women priests. Also in 1986, he became president of the All Africa Conference of Churches, resulting in further tours of the continent.
After President F. W. de Klerk released the anti-apartheid activist Nelson Mandela from prison in 1990 and the pair led negotiations to dissolve apartheid, Tutu assisted as a mediator between rival black factions. After the 1994 general election resulted in a coalition government headed by Mandela, the latter selected Tutu to chair the Truth and Reconciliation Commission to investigate past human rights abuses committed by both pro and anti-apartheid groups.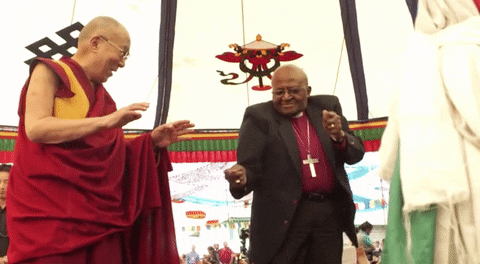 Since apartheid's fall, Tutu has campaigned for gay rights and spoken out on a wide range of subjects, among them the Israel-Palestine conflict, his opposition to the Iraq War, and his criticism of South African Presidents Thabo Mbeki and Jacob Zuma. In 2010, he retired from public life.
Tutu polarised opinion as he rose to notability in the 1970s. White conservatives who supported apartheid despised him, while many white liberals regarded him as too radical; many black radicals accused him of being too moderate and focused on cultivating white goodwill, while Marxist-Leninists criticised his anti-communist stance. He was widely popular among the black majority, and was internationally praised for his anti-apartheid activism, receiving a range of awards, including the Nobel Peace Prize. He has also compiled several books of his speeches and sayings.
SEE ALSO : Nelson Mandela Childhood Biography, Family, Life & Facts
Desmond Tutu Childhood Early life
Desmond Mpilo Tutu was born on 7 October 1931 in Klerksdorp, a city in northwest South Africa. His mother, Allen Dorothea Mavoertsek Mathlare, was born to a Motswana family in Boksburg. His father, Zachariah Zelilo Tutu, was from the amaFengu branch of Xhosa and had grown up in Gcuwa, Eastern Cape.
At home, the couple both spoke the Xhosa language. Zachariah trained as a primary school teacher at Lovedale college before taking a post in Boksburg, where he married his wife. In the late 1920s, he took a job in Klerksdorp; in the Afrikaaner-founded city, he and his wife resided in the black residential area. Established in 1907, it was then known as the "native location" although was later renamed Makoetend.
The native location housed a diverse community; although most residents were Tswana, it also housed Xhosa, Sotho, and a few Indian traders. Zachariah worked as the principal of a Methodist primary school and the family lived in the schoolmaster's house, a small mud-brick building in the yard of the Methodist mission.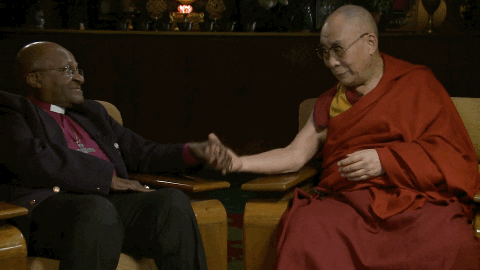 Apartheid legislation impacted all areas of life
Allen stated that the theme running through Tutu's campaigning was that of "democracy, human rights and tolerance, to be achieved by dialogue and accommodation between enemies."
Racial equality was one of his core principles, and his opposition to apartheid was unequivocal. He believed that the apartheid system had to be wholly dismantled rather than being reformed in a piecemeal fashion. Tutu compared the apartheid ethos of South Africa's National Party to the ideas of the Nazi Party, and drew comparisons between apartheid policy and the Holocaust.
see also : Elon Musk Childhood Biography, life Story & Net worth
He noted that whereas the latter was a quicker and more efficient way of exterminating whole populations, the National Party's policy of forcibly relocating black South Africans to areas where they lacked access to food and sanitation had much the same result.In his words, "Apartheid is as evil and as vicious as Nazism and Communism"
Desmond Tutu Honours
Tutu at the University of Pennsylvania
Tutu gained many international awards and honorary degrees, particularly in South Africa, the United Kingdom, and United States. By 2003, he had approximately 100 honorary degrees; he was, for example, the first person to be awarded an honorary doctorate by the Ruhr University of West Germany, and only the third person whom Columbia University in the U.S. agreed to award an honorary doctorate off-campus to. Many schools and scholarships were named after him.For instance, in 2000 the Munsieville Library in Klerksdorp was renamed the Desmond Tutu Library. At Fort Hare University, the Desmond Tutu School of Theology was launched in 2002.
On 16 October 1984, the then Bishop Tutu was awarded the Nobel Peace Prize. The Nobel Committee cited his "role as a unifying leader figure in the campaign to resolve the problem of apartheid in South Africa". This was seen as a gesture of support for him and The South African Council of Churches which he led at that time. In 1987 Tutu was awarded the Pacem in Terris Award. It was named after a 1963 encyclical letter by Pope John XXIII that calls upon all people of good will to secure peace among all nations.
In 2008, Governor Rod Blagojevich of Illinois proclaimed 13 May 'Desmond Tutu Day'. Queen Elizabeth II appointed him as a Bailiff Grand Cross of the Venerable Order of St. John in September 2017. In 2010 Desmond Tutu delivered the Bynum Tudor Lecture at the University of Oxford and became Visiting Fellow at Kellogg College, Oxford.
In 2013 he received the £1.1m ($1.6m) Templeton Prize for "his life-long work in advancing spiritual principles such as love and forgiveness". In 2018 the fossil of a Devonian tetrapod was found in Grahamstown by Rob Gess of the Albany Museum; this tetrapod was named Tutusius umlambo in Tutu's honour.
SEE ALSO : Trevor Noah Childhood Biography, Family & Facts
[spacer height="30px"]
Fact Check
We strive for accuracy and fairness. If you see something that doesn't look right, contact us!
Thanks for reading and remember to share this post
Source: wiki