Full Biography of Christopher Maurice Brown
Born : May 5, 1989 (age 29)
Tappahannock, Virginia, U.S.
Other names Chris Breezy, Breezy, C. Breezy, Bhris Breezy
Occupation
Singer rapper songwriter dancer actor
Years active 2005–present
Children 1
Musical career
Genres
R&B hip hop pop
Instruments Vocals
Labels
CBE Jive RCA
Associated acts
Big Sean The Game Jacquees Joyner Lucas Kevin McCall Lil Wayne Nicki Minaj Rihanna Section Boyz Sevyn Streeter T-Pain Tyga
Website chrisbrownworld.com
Who is Chris Brown ?
Christopher Maurice Brown also known as Chris Brown, (born May 5, 1989) is an American singer, songwriter, and actor. Born in Tappahannock, Virginia, he was involved in his church choir and several local talent shows from a young age.
Having signed with Jive Records in 2004, Brown released his self-titled debut studio album the following year. It peaked at number two on the US Billboard 200 and was later certified double platinum by the Recording Industry Association of America (RIAA), selling an overall three million copies worldwide.
With his first single "Run It!" peaking atop the US Billboard Hot 100, Brown became the first male artist as a lead since Diddy in 1997 to have his debut single top the chart.
His second album Exclusive (2007) spawned his second Hot 100 number one "Kiss Kiss", in addition to "With You" and "Forever". The album was also certified double platinum by the RIAA.
In addition to his solo commercial success, Brown has been featured on several singles such as "No Air", a duet with singer Jordin Sparks, "Shortie Like Mine" with the rapper Bow Wow and "Shawty Get Loose" alongside Lil Mama and T-Pain. The songs have peaked at number three, number nine, number ten and eight on the US Billboard Hot 100 respectively.
In 2009, Brown received significant media attention after pleading guilty to felony assault of his then girlfriend, singer Rihanna; he was sentenced to five years of probation and six months of community service.
His third album Graffiti was released later that year, and included the top-twenty single "I Can Transform Ya". Brown's fourth album F.A.M.E. (2011) became his first to top the Billboard 200;
it spawned the singles "Yeah 3x", "Look at Me Now", and "Beautiful People". F.A.M.E. earned Brown his first Grammy Award for Best R&B Album at the 54th Grammy Awards.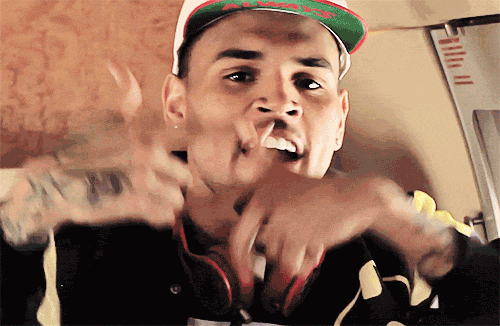 His fifth album Fortune was released in 2012, with X, Royalty and Heartbreak on a Full Moon being released the following years, all peaking in the top 5 on the Billboard 200 charts.
you can also read: Lil Wayne Childhood Biography, life Story & Net worth
Brown has sold more than 100 million albums and singles worldwide, making him one of the world's best-selling music artists.
Alongside his work in the music industry, Brown has pursued an acting career. In 2007, he made his on-screen feature film debut in Stomp the Yard, and appeared as a guest on the television series The O.C.. Other films Brown has appeared in, include This Christmas (2007), Takers (2010), Think Like a Man (2012), and Battle of the Year (2013).
Throughout his career, Brown has won several awards, including 14 BET Awards, 5 Billboard Music Awards, and 5 Soul Train Music Awards. According to Billboard, Brown has the seventh most Hot 100 entries on the chart with 90.
Christopher Maurice Brown Childhood Biography,Cases & Facts  —-His early life
Chris Brown has the public image of a young, wild and bad boy. The roots of his abusive behavior could well be in his early childhood days. Chris Brown was born to Clinton Brown and Joyce Hawkins.
He has an elder sister who works in the bank. Chris Brown's mother was a daycare center director while his father worked as a corrections officer at a local jail. His upbringing was in a small town with not more than 2000 people.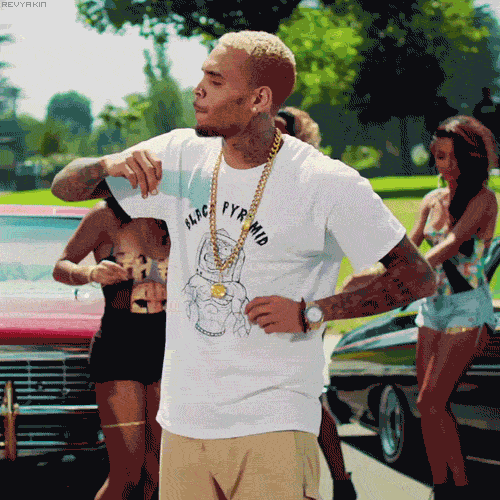 His parents were divorced and his mother had a boyfriend. His stepfather was quite abusive towards his mother and subjected her to domestic violence. Recalling those days, Chris Brown had once said:
"He made me terrified all the time… I remember one night he made [my mother's] nose bleed. I was crying and thinking, 'I'm just gonna go crazy on him one day…' I hate him to this day,"
Chris has the frustration and anger of his childhood in him. He had seen abusive relationships in his childhood and the same he continues to harbor in his new relations. Hope that Chris could overcome his violent past and get involved with his career and cute little Royalty!
Chris Brown's love life
Chris Brown befriended Barbadian singer, songwriter and actress Rihanna. He started dating her in 2008, but these relations were probably violent.
A domestic violence case was made against him in 2009. After this relationship ended, Chris started dating Girlicious band group member Natalie Mejia. But it was a brief romantic involvement.
In 2011, he started a romantic relationship with model and actress Karrueche Tran. However, in 2012, he seemed to be again closer to Rihanna.
In October 2012, Chris Brown said that he has ended his relationship with Tran since he did not mean to hurt her due to his friendship with Rihanna. Chris Brown, however, had a feeling that he loved both; Rihanna as well as Tran.
This he made known to the world via a video. In January 2013, he again started dating Rihanna. Rihanna also seemed to be happy with this relationship with her old boyfriend who she claimed had changed completely.
However, she stressed that she would break the relationship if she notices any of his past violent behavior towards her. By May 2013, they had again split. In March 2015, Chris Brown declared that he is the father of a cute baby whom he named Royalty.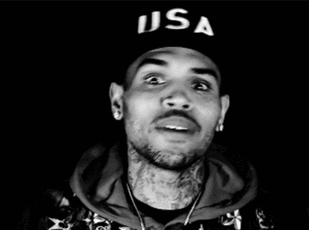 The mother was Nia Guzman, a nursing student, and an aspiring model. In May 2016, Chris Brown gained joint custody of Royalty.
However, his tryst with the law does not seem to be over yet. In February, he was ordered to stay away from Tran and now new cases for permanent restraining orders have been filed in court by Tran and her boyfriend J.Ryan LaCour against Chris Brown. These cases are presently sub judice.

Christopher Maurice Brown Childhood Biography,Cases & Facts——Legal Cases of Chris Brown
American singer, songwriter, actor, dancer Chris Brown was accused of stalking and threatening his ex-girlfriend American actress and model Karrueche Tran and her new boyfriend J. Ryan LaCour.
They have asked for restraining orders against Chris Brown. Both Tran and LaCour had received temporary restraining orders against the R&B singer in February 2017 but they have now applied for permanent restraining orders against him.
It is learned that actress Karrueche Tran was unable to attend the court hearings herself due to her prior work commitments. She was, however, ready for participation on phone. Hence her lawyers notified the court 7 days in advance of it.
But during the hearing, Chris Brown's lawyers tried to dismiss her case against Chris Brown by arguing that she should have provided notification about her absence 12 days and not just 7 days in advance.
His lawyers entered the court with great confidence in their ability to get the case dismissed based on this technicality of Tran's absence and late notification. They might have been right but what they did not realize was that it was a joint hearing of Karrueche and LaCour's petition and LaCour was on the court ready to testify against the singer.
The Judge pointed out that even Chris Brown was not present in the court, while the other petitioner namely LaCour was very much there on the court.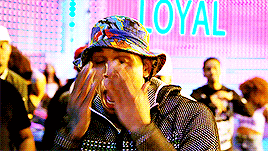 Chris Brown's lawyer tried to defend by saying that their side was not served the second notice of the petition of LaCour. But the court was able to show him the proofs that he was properly served the two restraining orders of Tran and LaCour. The lawyers were in a fix since they had not prepared for the second case.
They were accused of making a mockery of the court. Though their request for a continuance was granted, they were warned that Chris Brown should be personally present for the next court hearing which was due on 15th June.
In this hearing, both sides will have to present their pieces of evidence on the allegations. It was also noted that Brown's main lawyer, Mark Geragos was not present at this hearing and in his place, some female lawyer was sent.
In the last hearing, Tran's attorney had chided Geragos for propagating that Tran was making up the case of domestic violence for her own publicity.
Chris Brown NET WORTH
With Chris Brown's net worth estimated to be $30 million, he is among some of the richest artists in hip-hop. However, he still has a way to go until he reaches the likes of Jay-Z, Dr. Dre, and P. Diddy.
[yottie id="45″]
Chris Brown Social Media Profile
chris brown is active over the social media. He has a huge number of followers on social networking sites such as Facebook, Twitter as well as Instagram. He has more than 9.8M followers on Twitter. In addition, he has more than 28.5M followers on twitter alone.
you can also read: Kendrick Lamar Childhood Biography, life Story & Net worth

Fact Check
We strive for accuracy and fairness. If you see something that doesn't look right, contact us!
Thanks for reading and remember to share this post