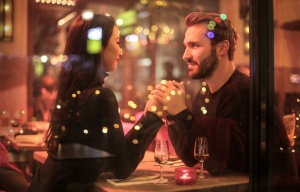 Wedding anniversaries only come once a year, and your special partner only comes along once in a lifetime. So, when you have an anniversary, you want to make it special. Part of making your anniversary date night the best that it can be is making sure that the dinner is absolutely perfect. If you want to ensure that the dinner is dead on, read and follow these four tips.
Book a Limo
One of the best ways to impress your loved one is to take them out on the town for the night in style and comfort. Limos are synonymous with high-end, luxury experiences, and there are so many things that you can enjoy when you have someone else chauffeuring the both of you that you can't enjoy when one of you is driving. For instance, you can enjoy cuddling and a quiet conversation, or you can even break open a bottle of champagne. Book a limo with a company like Cardinal Transportation Ltd, and behold the romantic magic of a stretched luxury vehicle.
Choose a Restaurant Your Partner Will Enjoy
Sometimes you just want to go out to eat at the restaurant that you like, but when it's such a special night, you want to make sure that both of you enjoy the food and atmosphere. Pay attention to off-handed comments that your partner makes about restaurants that they'd like to try. And, if they never seem to mention anything in particular, casually ask them a few weeks before your anniversary so that you can plan in advance.
Plan an After-Dinner Activity
Dinner is great, but if you do something unique after you eat, you'll create memories that will last for years. Like dinner, choose something that your partner will enjoy. You can go to a musical, or you can keep it simple by playing mini golf or going bowling. But choose something that will be memorable. The worst idea is to finish a delightful dinner and then ask your partner what they'd like to do next. Make sure to have a plan!
Get a Gift
One of the best ways to remind your partner of your special night and your love for them is to get them a gift. With a physical reminder that they will see every day, they'll remember the time that they spent with you whenever they look at your gift. It could be a piece of jewelry, but the present could also be a clock, wall art, or another household item that will last for years. If you want to forever remember at which anniversary you gave the gift, you can even have it engraved.
Anniversaries are special, and you want to make each one memorable. Take the time to plan something extra special for the person in your life who could never be replaced.