Kitchen appliances occupy a very important part in our lives. Finding a business that services your type of kitchen appliance can be a slightly challenging task. However, usually, all appliances have a manual with the brand name and style of your appliance. You should keep this manual some where safe. Additionally, the appliance should also have the brand logo as well as the serial number. You can use this information to speed up the repair process as well as help the repairmen know what to expect when he arrives for a repair at your house.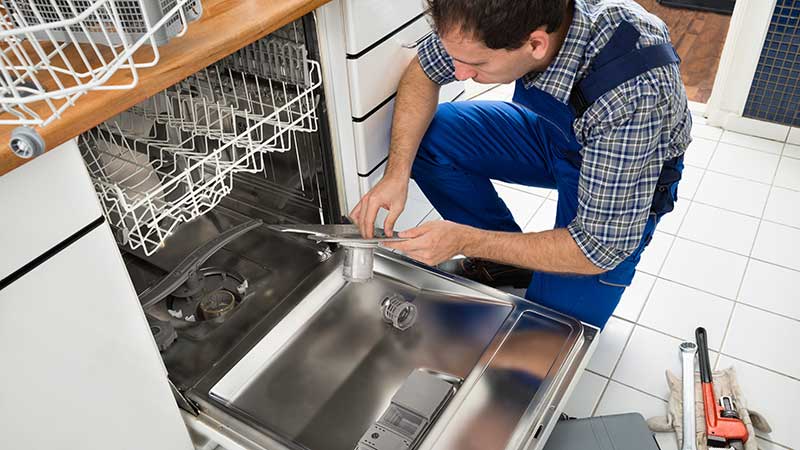 Requesting your Service Call
After you determine what type of appliance you have, the next step towards fixing your appliance is getting in touch with the manufacturer or a trusted appliance repair in London. To help you decide the best person for the job you should determine if your warranty is intact or not. If you have a warranty that is intact, it is better to contact the manufacturer. Because a manufacturer can cover the cost of the repair work for your appliance. moreover, the manufacturer will then send the appliance to a preferred service company. However,  if your appliance's warranty has expired, you could contact your local service immediately.
Meeting the Repairman
Usually, the contacted service will be able to send out a technician within a few days of your call. You tell the technician what type of appliance needs repair. This allows the technician to bring the right types of parts or tools he would need to bring to your home.
Waiting for Parts
Usually, you can order and receive a part within two business days, so the waiting for your new part won't be that long.
The Appointment
The final step in the repair process of your appliance is the actual appointment. Most service providers should ideally make a confirmation call a day before your scheduled appointment. In addition, they will provide a small time slot in which they will arrive at your house.
To keep this process as efficient and effective as possible, you must ensure that someone is at home and has a clear understanding of the appliances' problems. During the repair process, your technician should examine the appliance, tell you what he or she believes is the problem, and then explain how to fix it. Once the repair is finished, the technician will give you a review of the repair.
Is you are planning any dishwasher repairs in London it is highly advisable to do a few things. When you interview a prospective company, make sure you ask a few questions. You should ask them if they have any references. As a good service provider will be able to easily give you a few names you can go and check out. Secondly, you should also ask them if they provide a warranty for their work that means the work will be of a good quality. You do not want your appliance to break down the moment the repair person walks out your door.
Then you must also know what it would cost to replace or repair something. In addition, the company should be insured. Moreover, you should ask them what form of payment do they prefer. An established service may be able to facilitate your payment via credit card which is much safer. In addition, you should also ask how long have they been in the industry. If a company has been around your neighbourhood a long time they will be concerned about maintaining their reputation.