It's one thing to ardently follow celebrity airport fashion trends and quite another to implement the same when you're traveling. But airport fashion is not something you can't decode! If you're looking for easy tips to up your game, you've come to the right place.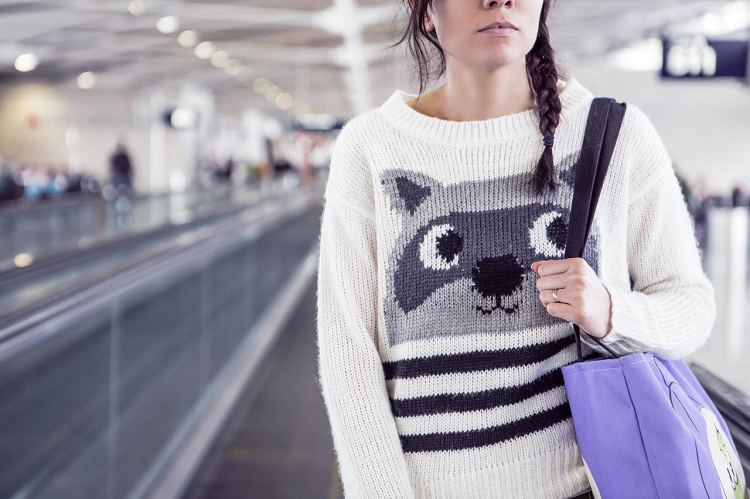 Check out these 10 fashion dos and don'ts and make the airport your runway!
Do: Wear Sunglasses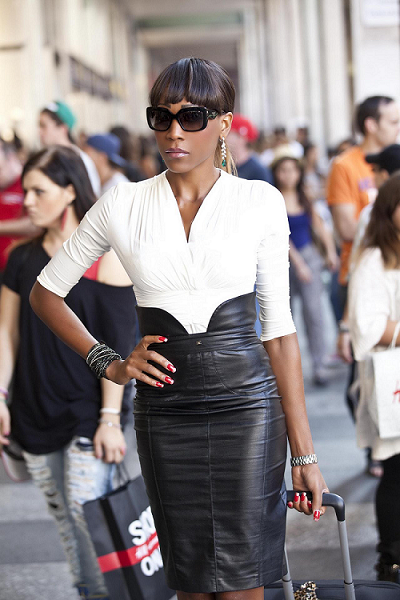 Keep the sun's damaging rays off the delicate skin around your eyes with a pair of over-sized sunglasses. As a bonus, they'll also hide your tired eyes and add instant oomph to your look!
Don't: Overdo the Perfume
A strong-smelling perfume or body spray can set off allergic reactions, so think of other passengers and do them a favor by not smelling too nice. Also, not everyone is sure to like your favorite perfume, so refrain from going overboard with it. All the same, make sure you're not wearing clothing that is smelly or visibly dirty.
Do: Layer Your Clothes
It's understandable to want to be weather-ready the moment you step off the plane, but consider that it's bound to get chilly mid-flight. Whether you're traveling to a warm or cold weather destination, dress up in layers so you can take them off or put them on as required.
Don't: Make It Complicated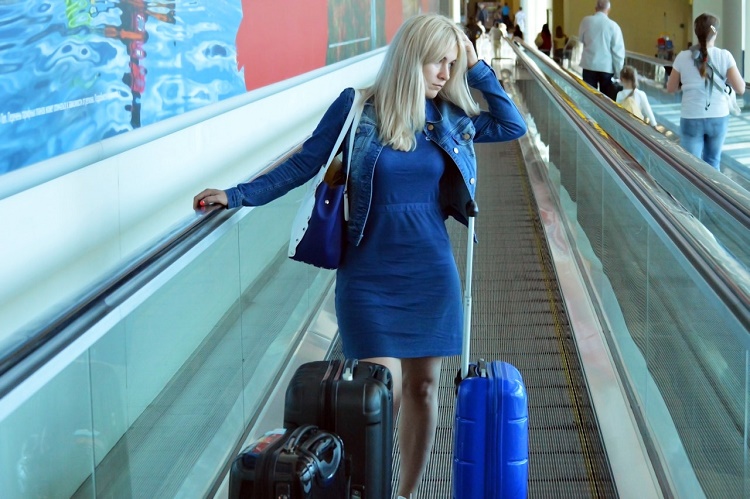 Wear clothing that lets you do your business quickly and effortlessly in washrooms. You also want to wear clothes that are easy to manage in the confines of tiny aircraft lavatories. Further to this, avoid wearing a belt so you can breeze through security without having to unbuckle one and put it through the scanner. Apply the same logic to your shoes: don't hold up the queue by choosing a pair that takes you a lot of time to take off and put on. Also, prefer zip-up sweatshirts or cardigans over pullover ones so you don't struggle taking them off or end up messing your hair.
Do: Dress Modestly
This is important if you're traveling to a conservative country where travelers are expected to adhere to local customs too. In general, modest clothes include tops and dresses that cover shoulders or have full sleeves, and pants, skirts, and dresses that fall below the knee or reach to the ankles. By dressing modestly, you won't have to deal with stares as soon as you touch down. What's more, you don't want to wear offensive or inappropriate clothing to tick off fellow passengers or airline staff!
Don't: Go Baggy or Skin-Tight
Baggy equals comfort, but you don't want to look homeless. Keep your outfit looking chic by pairing an oversized sweater with tailored pants, or wear a blazer or bolero with a maxi dress. Choose structured bags to go with your look! Note that saying no to baggy clothes doesn't mean you should wear anything that is skin-tight. Skinny jeans and other types of constricting clothing can put you at risk for blood clots or deep vein thrombosis and can be especially uncomfortable when worn on a long-haul flight.
Do: Wear Denims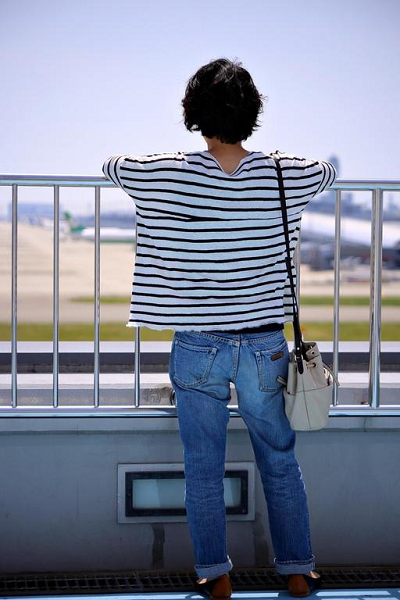 You can't go wrong with denim- it's always in vogue and adds effortless style to your ensemble. Denim pants are also a comfortable option when it comes to travel wear! Pair your denim pants with a white button-down or tee for a classic combo that never fails to impress. You can also opt for denim on denim, accessorizing with a neutral bag and pair of shoes to look on-point.
Don't: Opt for Track Pants
Sure, comfort should be on the top of your mind, but wearing track pants is an absolute no-no for air travel. Yes, celebrities do wear sweats to the airport, so if you're willing to follow the trend, make sure your whole outfit looks polished with elements like a structured jacket, a statement bag, a pair of gold earrings or a couple of bracelets for some bling!
Do: Carry the Right Bag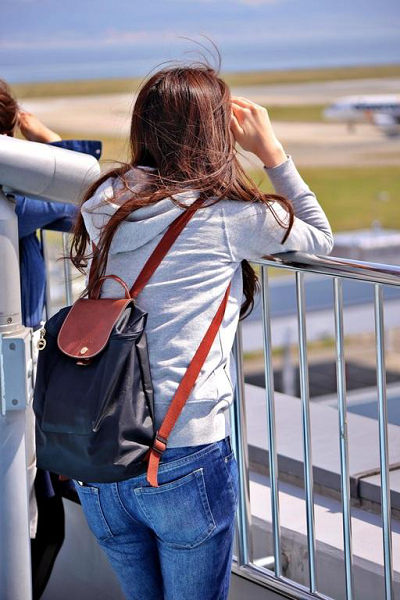 Needless to say, your handbag should go with your outfit. Remember to carry one that's large enough to fit all your documents in, along with a change of clothes, if you don't have a carry-on! That being said, opt for a cross-body bag that takes up less space instead of an oversized tote.
Don't: Wear Flip-Flops
Another item that offers great comfort but shouldn't be considered for air travel! Flip-flops not only make you look sloppy, but they aren't meant for airport usage given you'll have to walk a lot and probably even sprint from one gate to another. Choose a pair of sturdy traveling shoes that you can walk comfortably in. Don't forget to put on a pair of socks so you don't have to walk barefoot through security.
Conclusion
Now that you've read these airport fashion dos and don'ts, we're sure you've got enough inspiration to take your game to the next level. Put these tips into practice and arrive in style every time!