If you are planning on remodeling your bathroom, here are five practical bathroom remodeling tips that should help you with your remodeling plan.
1. Evaluate Your Budget
First of all, be informed that bathroom remodeling isn't cheap. It involves a good amount of money and without a proper budget in hand you are likely to spend more than you expect. This is why it is important to have a detailed budget in hand and figure out how much money you can spend. Setting a budget will also help you establish all of the other guidelines, such as you'll know what items you should replace and what materials can be used, etc.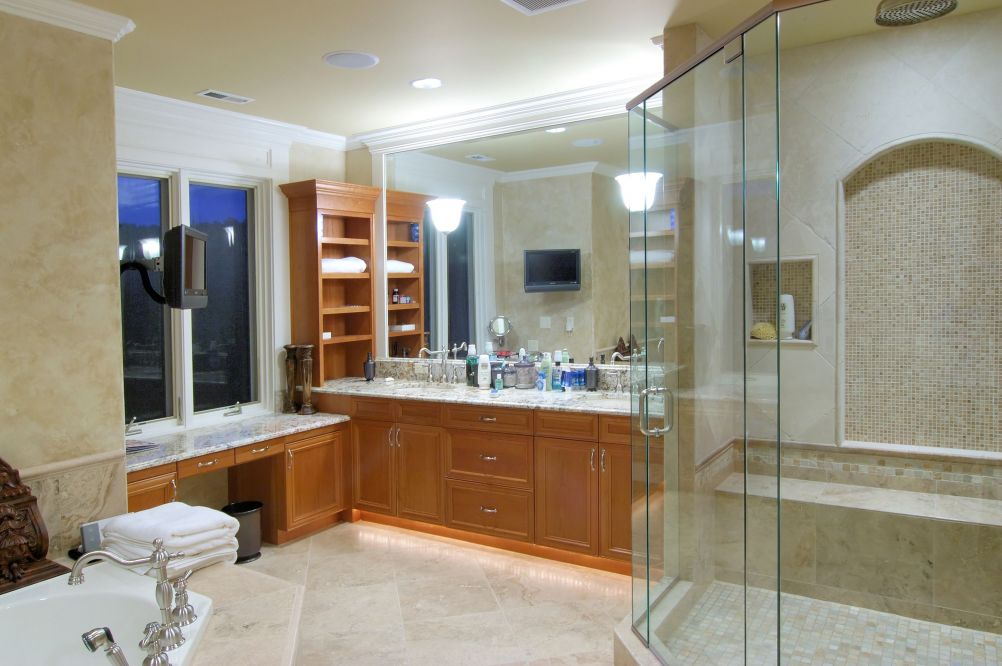 2. Remove Plywood Underlying Bathroom Flooring
A very quick and easy way to reduce time and cost of your bathroom remodeling plan is remove the plywood underlying along with the old bathroom floor covering. This way, the new flooring will settle down faster.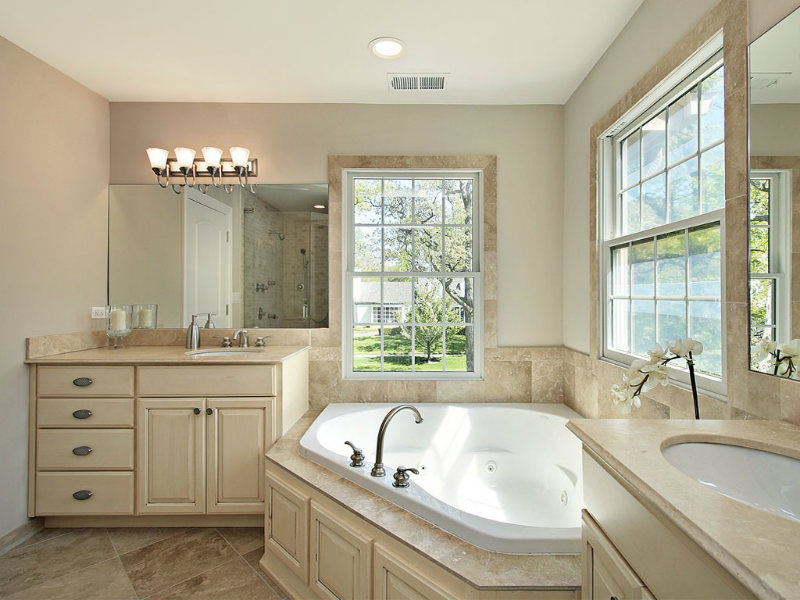 3. Decide What To Replace
There should be one element in your bathroom remodeling plan that is a 'must have' in your overall remodeling design. This could be anything, such as shower area, fixtures, cabinetry, etc. The main purpose of picking up a 'must have' element is to give your bathroom a new look.
4. Refinish What Can't Be Replaced
Consider refinishing those elements in your bathroom that you cannot afford to replace or that are in good condition, but require a refinishing touch. Refinishing alone can make a big difference in your old bathroom.
5. Do Not Change Your Plumbing Lines
Most homeowners change the plumbing lines which create a lot of mess and increase the remodeling cost. Instead of moving your plumbing lines, focus on giving your toilet, shower or bathtub a look by upgrading it. This way, you can save money and time.