Looking to cope with Asthma? If yes, then you have to be seriously working towards the same. Since, Asthma being a lung disease creates a lot of breathing problems. The following article will help you with the 10 Tips to Cope with Asthma:-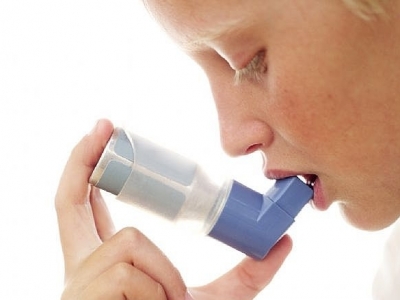 Know your Symptoms
It is important to be fully aware of the condition and consult the doctor as well. Although, it can be checked yet it can be aggravated by stress and illness. In such situations, inhaler work wonders. However, in order to save your situation in getting worse, you need to know the early signs so that you can appropriately react at the right time as this will save the situation from getting worse.
Involve your Family
Your family will be caring and supportive and they will act as the biggest source of motivation for your needs. Therefore, your way of facing any sort of issues will be reduced in a great way as well.
Do what your Doctor
say
If you are initially diagnosed, you have to be on your toes towards accomplishing the tasks according to your doctor. Make no mistake of missing any dose or else it might aggravate the problem.
Be Positive in your approach
You will have good and bad days. Therefore, it is important for you to have a positive approach without looking behind. Hence, as you focus on your present, you will get the reasons to enjoy life in the best possible manner as well. Thereby, being happy, you will keep a check on Asthma as well.
Resort to L
ife Style

Change

In order to be at a safer side, you should ensure a life style change especially while dealing with the problem. Therefore, make no mistake of losing your weight as well as stop smoking as it is a death knell. Thereby, you are in a better position to lead a healthy life.
Cut unnecessary Noise
Make sure that the place you rest should be devoid of traffic noise along with the dogs bark etc.
Be Calm
Maintain the calmness in you as it will only signal the worse. Do not indulge in hot debates or quarrel since in such cases, you will even lose your temper and it is going to prove to be a death knell for sure. Therefore, refrain from such things.
Do not Drink highly Chilled Water
It is important to drink water which should not be highly chilled as it aggravates the problem.
Never Run Fast
You should never run fast since it will only worsen the problem by inviting asthma attack.
Maintain the Body Temperature
If it is too cold outside, wear extra shirt or jacket since it eases the whole situation.
Finally, make every possible efforts towards minimizing the asthma attack as you never know that when you have another attack. Therefore, by resorting to the aforesaid 10 tips to cope with Asthma, you are surely going to experience a pleasant change too. Hence, you should not wait any further.
Click Here for More Health Benefits