In today's world, the concept of specialization and keeping up with the competition is a trend for every business. Concentrating on each and every factor of the manufacturing and organization is nearly impossible and somewhat impractical. That is why the concept of outsourcing has become so popular in so many countries, and is being used to raise the quality and efficiency of the work. The same is the concern with outsourcing microarrays. The thought that something this sensitive and expensive being outsourced has made companies cringe in the past.
Not every company can afford the machinery used in it and even less know how to actually operate it. That is why for a company that produces medicine, it is nearly impossible to create a wing dedicated to the use and understanding of microarrays.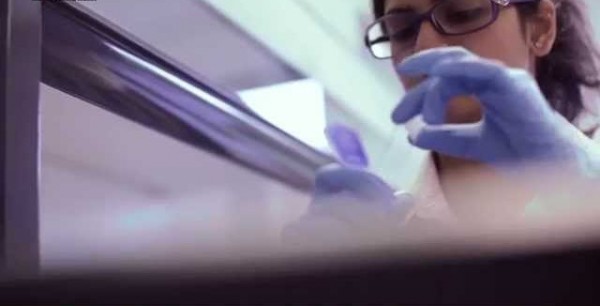 There are many reasons for companies to outsource microarrays, but the most glaring ones are as follows:
For many companies, investing in microarrays is not a good option financially. It comes at a heavy cost to have their out microarray technology and training, thus outsourcing is the best option. Not only is it a necessity, it is a logical and financially efficient option. Instead of spending money on something that is not the major concern of the company, outsourcing microarrays will allow companies to have more time and money for their product.
The technical knowledge of how to use microarrays is very difficult. It is not something that can be taught to employees through a few classes. Unless there is a professional in the field, there is little chance of gaining that knowledge enough to make it work for a company that is not in the microbiology field.
Once a company outsources microarrays, it becomes clear that it is a time saver. Since it is not within the company's field, it will take a lot of time, effort and money to gain the knowledge needed to work with microarrays. By outsourcing, a company can concentrate on what it needs to do and invest time in their own business.
Without the proper expertise, it is impossible for someone to know what the quality of the slides is like. Microarrays require very high quality slides with the ability to be recreated and have excellent accuracy. The overall morphology is also to be considered in this and this is only something that an expert professional in the field will know. Someone without experience will likely have no idea about the best companies or products when it comes to microarrays.
Only a microarray specializing company can have the precision and expertise it needs to properly print the microarrays themselves. If a company with little to no knowledge in microarrays tries to expand their business and do the same, they will be unable to. There are specific guidelines and rules that experts in the field follow when it comes to printing DNA microarrays
Microarray printing needs a lot precision, financial aid and a lot of knowledge. Professionals in the field and those who have been educated on this are the only ones with the aptitude for this. So, for companies who have need of microarrays but lack the education needed, look to microarray outsourcing as their best option because that is the most viable option.
Beatrice Ainsley is a microarray specialist who has a decade of experience. She speaks highly of the microarray services provided by http://www.arrayjet.co.uk/.