Treating yourself to a massage, facial or skin treatment is an exciting prospect, but narrowing down the beauty salons and spas in your area can be a tricky task. If you've got an Aveda salon or spa in your town or city, you may be wondering what makes an Aveda spa any different from the rest. To help you get to grips with this global beauty brand, let's take a look at why an Aveda treatment is such a fabulous experience.
A Hallmark of Quality
Nowadays, there are countless beauty therapists, masseuses and spa centres to choose from when you decide to book yourself in for a treatment. But on your first visit to a spa, how do you know that you'll be getting a quality service and value for money? With an Aveda day spa, you can feel confident that you're choosing a centre approved by a respected global brand, with fully trained therapists to give you a superb experience.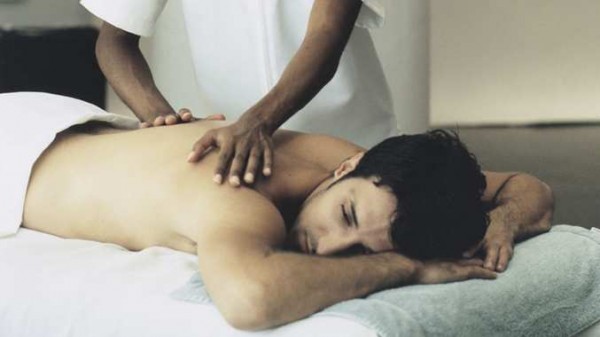 Naturally Outstanding Products
During your treatment, you may be concerned about the products used by your therapist. Perhaps you have sensitive skin, or maybe you care about ethically sourced products. With Aveda spas and salons, you can rest assured that your therapists are using only flower and plant-based creams, oils and toners, clinically tested and consumer approved to bring natural benefits to your skin.
In fact, many Aveda products are specifically designed to target issues such as aging, acne and sensitive skin. For this reason, they are known as Purescriptions, with products selected by your therapist to suit your individual needs.
A Personal Service
By tailoring treatment to your specific problems, priorities and skin type, Aveda spas offer a bespoke service that makes them stand out. When booking yourself in for a facial, for example, you'll receive a free consultation before the treatment itself with an expert in plant-based skincare. So rather than a one-size-fits-all experience, you can enjoy a personal service that gives you better value for money and ultimately, better results.
Expert Advice
Caring for your body and skin shouldn't be a one-off consideration. To stay looking young, healthy and happy, you should adopt a daily skincare routine that will prevent aging, acne and other issues. Your Aveda therapist will be able to give you expert advice on how to do this at home between appointments, as well as signposting you to the right products for your skin.
Enjoy a pamper experience with a personal touch and get the best results from your beauty regime, by choosing an Aveda spa centre for your next treatment. Whether you're new to the world of beauty treatments or you've been let down by your go-to spa, these are just a few reasons why Aveda spa experiences are a cut above the rest.
Ready to book yourself in for some me time? Find your nearest Aveda spa and salon to arrange your free consultation. You definitely won't regret it and you definitely deserve a bespoke service.
This article was written by Kelly Gilmour-Grassam, with useful information from RM-UK. Kelly is a Yorkshire lass who enjoys fine food in interesting places, you can follow her on Twitter @KellyGGrassam.