(a+b) 2 = a2+b2+2ab?
How many times did we clash our head to rote this formula?
Hundreds, or thousands? Yes. Ever thought how is this formula derived? No. Did we implement any fun learning methods to learn this at all? No. Ever wondered why your kid is glued to the Television or mobile games all the time and never forget the character names and their feature? According to many researches conducted using brain imagery, the children who uses the creative learning techniques while learning are most likely to excel in their examinations as compared to others. If students use sophisticated combinations of instructional materials like engaging videos in learning scenarios, it makes a complicated problem more approachable and a lot less intimidating, thus leading to enhanced student interaction.
There is a perfect solution for making learning fun and addictive. Besides, being affordable and convenient to use. Yes, you read that right. Introducing Byju's Classes. India's leading mobile app learning solution that offers learning on-the-go. With Byju's in hand, anyone can make learning fun to absorb and digest without having to vomit it all on the test papers in the examination halls. Byju's ensure to layout a roadmap to success with its adaptive learning methods.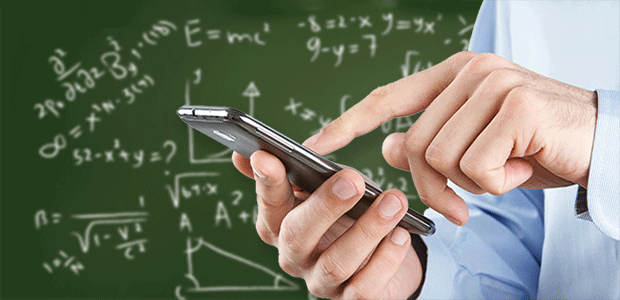 Currently Byju's offers class 6-10 physics, chemistry, biology and math classes; class 11 and 12 PCM and biology with IIT and Medical preparation classes.
Apart from that Byju's also train for important entrance exams in the country, namely: CAT, GMAT, GRE and Civil Service examinations. The faculties taps and twitch the learning nerve of the child with the secrets that only few know about. Concepts are presented with instructional videos and one on one mentorship to the students. Byju's provides the technology that people love with the education they need to make learning fun.
Standard 6 to 10 (CBSE and ICSE): Byju's provides instructional classes for both CBSE Board and ICSE Boards from standard 6 to 12. Subject Matter Experts are handpicked to ensure the child receives the best. Record of the tests are available to both the parents and the students with a suggested syllabus that is CBSE and ICSE compliant. The subject that Byju's currently offers are Physics, Chemistry, Biology and Maths.
IIT and Medical Entrance exam preparation: One can choose the self paced classes for IIT or Medical entrance examination preparation. Byju's always ensure the test taker is always prepared and always go for self evaluation on the topics that is required to ace the test.
CAT: CAT has been rated as one of the most difficult entrance examination in the country. It requires hours and hours of preparation and concentration to crack the CAT exam and no one can deny it. These are some of the myths that Byju's is set to eliminate with its unique learning methods. The faculties are 100 percentilers who make sure the user are not scared of any fear looming around CAT exam. See the videos here and decide for yourself.
GMAT: GMAT exam is recognized in standardized test centers in 112 countries around the world and is still the number one choice for the MBA aspirants who wants to pursue the course abroad. Byju's boasts of 80% of users who have crossed 700+ scores over the last five years. Just attend a tablet demo here and see the difference.
GRE: GRE is gaining momentum in one of the leading test for MBA aspirants. The importance of a GRE score is now considered as admission formality or an important selection factor. Byju's faculty share the secrets and methods that cuts the problem solving time to almost instantly. They provide Mathematical approach to solve Reading Comprehension questions that reduces the burden of understanding the comprehension to more than half, depending upon the type of topic.
IAS: IAS as we know, is the premier Administrative service where the officers hold the key and strategic position at Government of India. Recruitment is done through Civil Service examination by organized by UPSE. Byju's offers Classroom coaching by India's Best IAS Trainers from Delhi. Byju's have got 6000+ practice questions and 250+ topic wise questions with detailed individual feedback system. Not only this, the mock interviews are conducted the retired IAS professionals.
These are just the gist of what Byju's world. In short "Fall in love with learning" with Byju's. Interactive learning sessions, one on one mentorship, self paced modules in an engaging format are some of the advantages that Byju's has. "Tell me and I forget. Teach me and I remember. Involve me and I learn." Is the proposition Byju's goes with.
Nurture the leader in you with Byju's. Make learning fun. Call Now or visit: Byju's now only at www.byjus.com.