Sometimes the smallest yet most significant upgrade can change the character of the interior of a home. Balustrades are an example of this type of upgrade. The installations are regularly used to prevent falls from porches, balconies, and stairs. They are also used to increase the structural integrity of a building and provide added security. Glass balustrades are popular in homes today as they are available in a broad range of designs and textures that can be easily customised to your home's architecture and décor.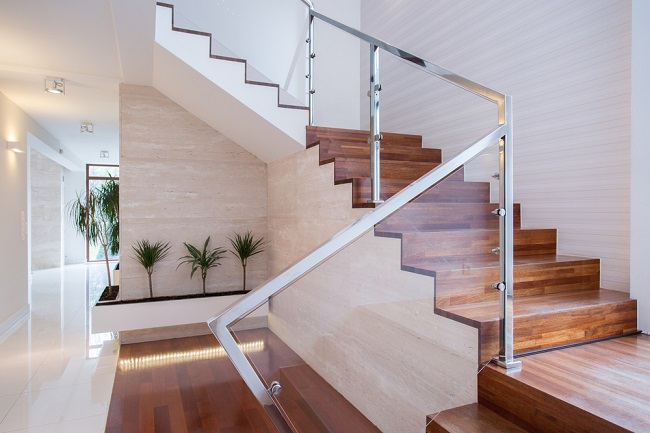 Increase the Light Level in Your Home: In fact, glass provides a variety of styles that can be combined with panels designed with a semi-framed, framed, or frameless look. Frames are made of a polished alloy or stainless steel, both of which provide a nice contrast with a glass panel. Glass-panelled balustrades enable the homeowner to increase the light level in his or her home as well, which also adds to a room's spaciousness. Frameless designs are often used as they supply a contemporary and streamlined look whilst blending in with the indoor environment.
Besides a stair balustrade, you can also use a glass balustrade on a balcony. Not only does the glass in the design offer a one-of-a-kind ambience, but the view, as well, remains clear and easy to see. Usually, at eye level and when seated, your eye just meets the balustrade. Therefore, the use of glass panels allows you to still savour the view. Glass balustrades are often recommended for large balconies, especially in commercial structures such as restaurants. The glass enhances the dining experience and adds a unique element to the décor.
As Beautiful as It is Protective: Around a staircase, a glass balustrade is as beautiful as it is protective. Railings are added above the glass for security and safety. The railings, which can be fitted on exterior or interior staircases, come in opaque or clear finishes. Balustrades for stairs are designed for all stairway configurations.
Maintaining a Balustrade – an Easy Activity: If you are worried about cleaning a glass balustrade, set your concerns aside. The balustrades only need to be maintained with water and a mild detergent. Bring out the shine even more by applying a glass cleaner and buffing the transparent panels dry with a clean cotton cloth. If you practice this cleaning regimen regularly, your balustrade will always look pristine and new. No other maintenance is necessary as glass will not fade or decay over time.
Needless to say, when you look at the various designs you can see that balustrades made of glass complement just about any décor. Their streamlined and unobtrusive designs also offer resilience and safety. That's because the barriers are made of tempered glass, which makes installing the screening and rail a safe solution for both children and adults. As a result, you will never compromise security for the sake of design.
If you are seeking a seamless barrier for your stairway or balcony that is as sophisticated as it is practical, then you cannot overlook the advantages of installing a balustrade made of tempered glass.