Running a business is cheaper than it used to be–at least when it comes to technology! Cloud hosting will help you avoid computer equipment costs on the front end, and maintenance and personnel costs later down the line. VoIP services can save you tons of money every year on phone costs–especially if you do business internationally. Microsoft's Sharepoint is a good example of a specialized cloud service suitable that will help any SMB save money and run more smoothly.
1. What is "Cloud Hosting" and Why is it Good for Small Businesses?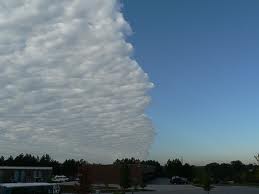 Cloud hosting is a great way to go for any growing business or small startup that just doesn't have the money for a basement full of computers and a fully-staffed IT department. Something that many people don't know is that it's also extraordinarily secure.Cloud hosting means that you host your databases, office intranet, and even user-end applications on a remote server. Among other things, you can split your network up into super-secure private networks that can stretch across multiple physical locations.
More importantly for most business owners and managers, you only use as much memory as you need, and can easily add more when necessary. This makes cloud computing the perfect choice for businesses that have a trickle of online business throughout the year and then receive a massive boom during the winter holidays.
In other words, cloud computing is much like using a public utility, where you only pay for what you use, whereas having your own extensive hardware can be like buying an expensive generator that you run at full capacity only from Black Friday to Dec. 26–but that you spend the rest of the year paying for!
2. VoIP (Voice over Internet Protocol)VoIP services give you the power of a full long-distance telephone system, without the prices a telephone company will charge you. They are especially beneficial for companies that do a lot of interstate or (especially) international business.
VoIP calls are routed either through a "switchboard" on-site (PBX) or through your provider's servers (hosted). While it can be convenient having a switchboard on-site, the hosted option can save you a lot of money if you have offices in different cities. Most hosted options allow you to make free calls within your own system.
3. Sharepoint
On top of that, VoIP is easily (and inexpensively) scalable-much more so than are standard telephone lines. This scalability allows you to easily expand or downsize, as necessary.
Sharepoint is an example of specialized cloud hosting. While many providers require that you have your own IT professional (or department) to manage your account and make it usable for everyone else in the company, Sharepoint comes with all its user-end applications in one package.
If you have IT people, you can get them doing something else. If you don't have IT people, it's tremendously cheaper than hiring even one–much less a whole team!
Sharepoint is a good solution when you need to collaborate between multiple locations. This includes employees that work from home a majority of the time–an option that can actually raise productivity while lowering your office costs.
This form of specialized cloud hosting is actually a Microsoft service, which means that you won't have any problem integrating MS Office applications. In fact, they're built in to the service!
It's a lot more than just an office collaboration tool, though. You can host your company website and provide client logins for any data hosting or database services you offer (which is also available from Sharepoint).
In short, telephone-over-Internet and cloud computing services–especially specialized services like Sharepoint–can help any small business save massively on start-up costs, and generously on year-round costs as well.