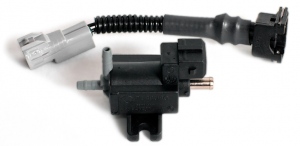 To understand the automotive requirements for installing new aftermarket parts on the WRX Subaru, you must first understand its illustrious history.
There have been 7 iterations of the WRX, which date back to the 1992 World Rally Cross (where it gets its name from). It therefore features a lot of rally driving inspired technology. These include its famed all-wheel drive, stiff suspensions and turbocharged four cylinder engines which make it a veritable beast on the trail and makes its owners proud. This is why it is popular today amon street racers and rallyists.
The Engine
Its classic "boxer engine" (designed for stability) and a six speed manual transmission gives you the capability of maneuvering it across any terrain, no matter how rugged it is. This is complemented by the low center of gravity which makes it great for steep inclines.
The engine's pistons are designed to lay flat and move horizontally. This ensures more balance. The engine is also turbo-charged, and can be converted from a semi closed deck into to a completely closed deck engine, making it capable of managing high-boost application and delivering an unmatched performance out there on the road.
The legendary all-wheel drive
The all-wheel drive is the reason behind its amazing off-roading capabilities. The wheels are connected to unique center differentials – they can thus rotate at different speeds, generating more traction for the car on rugged or slippery terrains, something which is not available in regular cars.
The overall appeal
A variety of mechanisms have made the STi edition of the Subaru a versatile vehicle – it drives like a sports car, while is spacious and comfortable, like a family car. This means it can be great for a weekend getaway, or dropping off the kids to school.
Pro Speed Racing has partnered with the official WRX Club of New South Wales club. This is the official center of Impreza WRX activities, and received official approval by Subaru Australia since August 1998.  The club finds a variety of Subaru enthusiasts come together, and share experiences and tips about a variety of iconic Subarus, including the Impreza WRX, STi, The Legacy GT, Liberty RS, B4 and GTs.
The club members also engage in fun social experience like go karting and biking, and also attend Subaru launches. Club members also visit Wollombi and Kangaroo Valley on cruises. For the non-speed championships, members can take part on "Motorkhanas", and Khanacrosses. Additionally, a series of informative sessions, in the form of "information nights" (including the well-known 'Chat and Chews' and Super Sprint information nights) see visitors come together to address each other's queries. Motosport newbies also receive driver training. With regular participation in such events, Pro Speed Racing Australia has developed a keen sense of what the WRX community requires when it comes to parts, like turbo kits.
Cobb Tuning Intake Box suit Subaru GDB 01-07 WRX  Available at Pro Speed Racing
The Cobb airbox is engineered to deliver optimum flow, while reducing any sort of engine turbulence. A one piece composite plastic design reduces weight (as compared to metal variants), but also keeps intake air cool.  Metal variants, on the other hand, can retain heat and transfer it to the air. And, once you have installed it, it is good to go – no need for future tuning, as it uses a smart MAF sensor.
Subaru owners must visit http://www.prospeedracing.com.au/ to explore their lineup of new parts to customize their cars and obtain optimum performance. The company also provides insightful advice on installing and taking care of aftermarket parts and that too at no additional charge.