Every year, manufacturers invent and patent something new to surprise and attract consumers to their products.
With the modern lifestyle, fresh technologies become uninteresting and outdated on day 2 after being released, and companies have to make plenty of efforts not to drop out of this tough competitive race. Sometimes the developers of gadgets surpass themselves and create something completely different. Today we would like to offer you a selection of the most amazing smartphones released in 2016-2015. So get prepared to be surprised!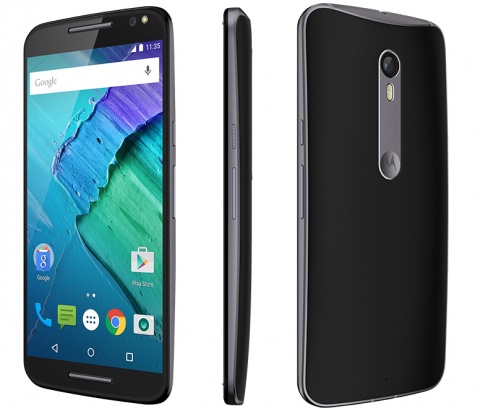 Motorola Droid Turbo 2
This smartphone is prominent for its unbreakable screen, which has a 4-year warranty provided by the Motorola cell phone company. The device is equipped with a 5.4-inch display (Quad HD), the 810 Snapdragon processor, 3 GB of RAM and 32/64 GB of physical memory with expandable microSD-cards. Optics is represented in the form of a 21-megapixel main camera and a 5-megapixel front camera. The battery of 3760 mAh lasts 48 hours.
BlackBerry Priv
The gadget is famous for a vertical slider with a QWERTY-keyboard, which is quite rare nowadays. It is equipped with a curved 5.43-inch display with a resolution of 1440 x 2560 pixels.
The performance is provided by a 6-core Snapdragon 808 chipset and the Adreno 418 video accelerator. The smartphone also has an 18-megapixel main camera (with dual LED-flash, an optical image stabilizer and autofocus) as well as a front optics with the resolution of 2 megapixels. The user gets 3 GB of RAM and 32 GB of physical memory. The device runs on Android 5.1.
Turing Phone
The manufacturer used an unusual material called liquidmorphium – a superalloy of nickel zirconium, aluminum, copper and silver. The use of special encryption makes the transfer of any data safe and confidential.
The gadget comes with a 5.5-inch Full HD screen and the 4-core Snapdragon 801 processor (2.5 GHz), the Adreno 330 graphics chip, 3GB of RAM, a battery capacity of 3000 mAh, a 13-megapixel main camera and an 8-megapixel front camera. The phone runs on Android 5.0 Lollipop with the Turing Robotics graphical user interface.
Oukitel K10000
A special feature of this model is the battery capacity of 10,000 mAh, which can be charged up to 100% in just four hours. According to the manufacturer, the full charge lasts for 10-15 days of medium intensity use and up to 70 hours of talk time. Furthermore, by using a special adapter that comes with the devices, you can charge other gadgets as well.
Oukitel K10000 is equipped with a 5.5-inch Full HD-display, the MT6735P chipset, 2 GB RAM, 16 GB of internal memory. As for the cameras, it has a 13-megapixel main camera and a 5-megapixel front camera. It runs on Android 5.1 Lollipop. Due to the capacitive battery, the smartphone weighs as much as 317 grams.
Summarizing, we hope you liked our list of unusual smartphones released in 2015 and 2016. If you are interested, you can always check the smart phone price for these devices online.