Homeowners today have discovered the convenience of using uPVC double-glazed window systems for saving energy and soundproofing. This particular style of window is also easy to maintain. The acronym uPVC stands for unplasticised polyvinylchloride. This thermoplastic polymer is both alkali- and acid-resistant and can easily stand up to flames. Displaying strength and stiffness, the material is used for its UV resistance and vapour (moisture) barrier properties.
A Sustainable Alternative
Unplasticised polyvinylchloride is regularly employed for making pipe fittings, cladding, gutters, bottles, records, film, tile, and window frames. Therefore, this type of plastic is well-suited for use in building products or materials that are designed for everyday use. The use of uPVC in windows with double-glazed glass is an ideal alternative for homeowners who want to use a sustainable alternative to aluminium or timber window or door systems or frames.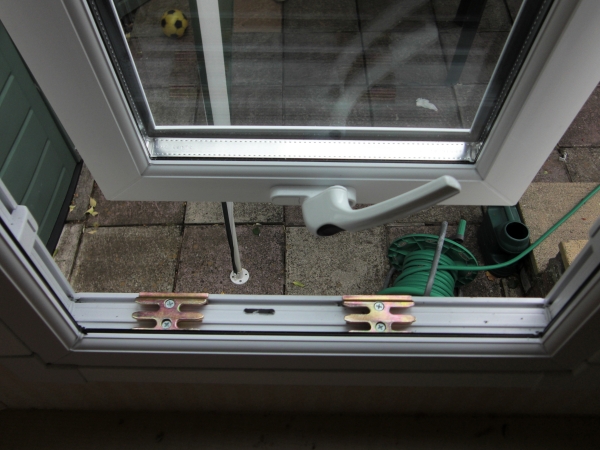 Windows or doors made of uPVC frames are also available in a full array of colours including timber-grain profiles, silver, white, or black. The colours you choose can be customised according to your preferences. Tilt and turn double-glazed window systems are well-esteemed because they are easy to clean and maintain.
So, you do not need to remove storm windows when you choose this type of window application. You can easily clean the inside and outside of the glass, thereby making the windows ideal for use in homes with more than one storey.
A Product That Can Withstand a Good Deal of Punishment
The use of uPVC in other window designs and doors is also an ideal maintenance choice. You only need to use mild soap and warm water to maintain auPVC window or door frame. Plus, you never have to repaint, sand, or varnish the product. If needed, you can remove even stubborn stains with just a bit of elbow grease. The frames are damage-resistant and therefore can stand up to a good deal of punishment.
Products such as Windows for Life uPVC doors and windows are therefore popular installations in homes today. The long-lasting home improvements resist environmental pollution as well as moisture, mould, and mildew. Unplasticised polyvinylchloride also does not flake, blister, rot, or rust and is unaffected by salt corrosion or degradation, all which makes the material a long-lasting option to aluminium or timber frames.
Sound-Proofing for Your Home
When used with double-glazed glass, uPVC reduces noise by almost 80% or up to 40 decibels. As a result, you will automatically notice that your home environment is much more peaceful. You can also install locking points on windows and doors, which makes it virtually impossible for an intruder to access your home.
In addition, uPVC is a strong insulator and therefore features a low heat conduction rate. As a result, uPVC window and door products keep air sealed within the windows or door system. In turn, your furnace or air conditioning can better regulate the indoor temperature by using less energy.
Tilt and turn doors and windows offer maximum ventilation and all uPVC configured windows and doors provide flame-retardant and wind resistance protection. This recyclable material lasts 40 to 80 years and can be repurposed in one of a variety of applications.