The entire role of antivirus software for the computer is to identify harmful viruses and malware on your computer. After the viruses are identified, your antivirus software can do a couple of different things. This can include repairing, deleting or placing the file into quarantine. Once one of these actions is taken, it will no longer harm your computer.
More malware and computer viruses are out there now than ever before. This means that the anti-virus programs have to do a lot more than just be on the lookout for the traditional virus. Antivirus software can detect viruses, trojans, worms, spyware, malware as well as phishing attacks. A Kaspersky reseller can provide you with an antivirus program that will protect your computer system effectively.
The more complex the anti-virus software program is, the better it will protect your machine. There are two different approaches used in protecting your computer. The software program may use the suspicious behavior method, the virus dictionary method or a few different other methods.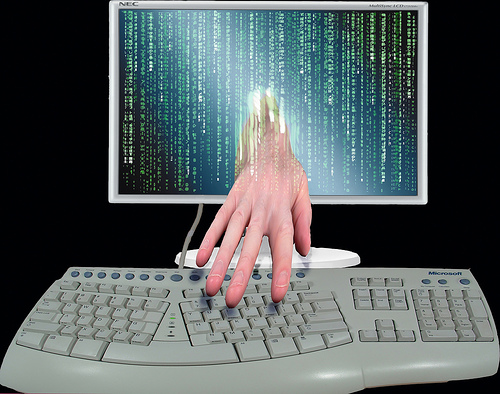 The suspicious behavior method is commonly used because it will look at the behavior of programs rather than comparing it to dictionary viruses. This is particularly effective with the newer viruses that haven't made it into the dictionary yet. There can be problems with this method, however, because users have the option of ignoring what the software is telling them.
Another method is the dictionary approach. This is where your anti-virus program will scan all of your files on a regular basis and compare the codes to those in the virus dictionary. This is only effective if the virus is listed in the dictionary. Therefore it's important for you to constantly update your software to get all of the latest definitions in your dictionary. If a virus picks up the virus, it immediately takes action, preventing any damage to your computer. The newer viruses that aren't detected, however, can still infect your pc.
Different anti-virus software programs are also using other new approaches. Sandboxing is quickly becoming popular. This runs questionable software in a safe atmosphere to determine if they are malicious. Another approach is to be able to read through the camouflage that viruses are using. When the anti-virus software can unpack the data code on the virus, the newer viruses can no longer hide behind previously established viruses to pass through the dictionary undetected.
There are a lot of different anti-virus software programs across the internet that you can purchase. You can locate a Kaspersky reseller and get to see a software program that uses a number of approaches to find viruses and malware. The majority of anti-virus companies use a combination of suspicious behavior and dictionary to locate the viruses.
Both of these methods can be ineffective in one way or another. When you want to ensure that your computer is completely safe, you need to look for some of the more advanced programs that utilize more methods. Suspicious behavior and dictionary are good methods, but they aren't the best. You need to find one that is strong enough to run programs in safe environments as well as ones that can read through the code to establish viruses that have camouflaged themselves.
Anti-virus software only works if it can find the viruses and other malware. The good software offers better methods than the rest.