Viruses and malware will always be a problem for anyone who owns a computer. But if you're a college student, they could even more dangerous. How would you feel if your latest paper got lost to a corruption caused by a virus? I can sense your feelings of panic now.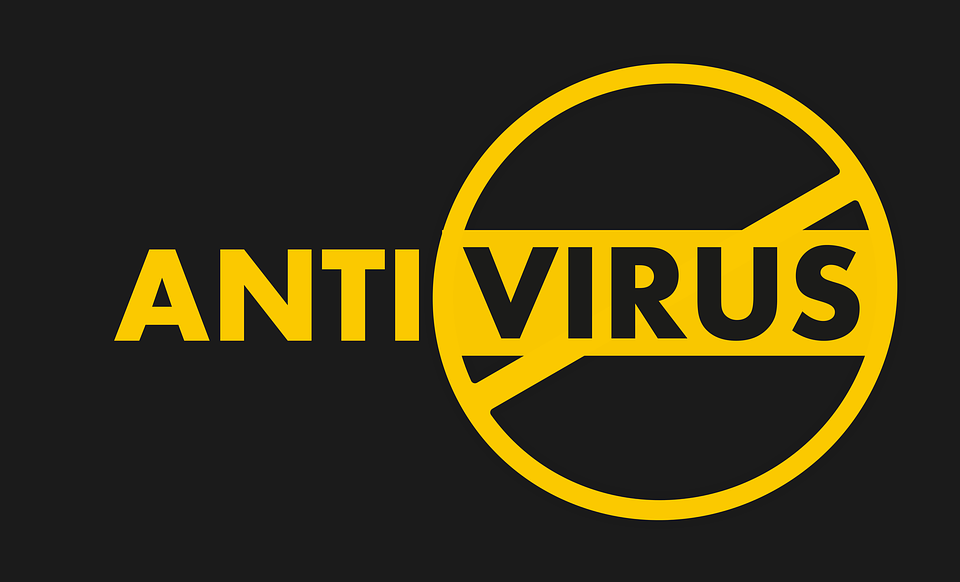 Antivirus software doesn't have to cost a lot of money. Chances are, if you are a college student, you don't have a lot of extra money to spend on antivirus protection. But that doesn't mean you have to live without it. In fact, there are many great antivirus applications out there that you can download and install for free that will do as good a job as those yearly subscription applications on the market.
Today, let's take a look at the top 5 best free antivirus applications out there that are perfect for college students around the country. If you download and install one of these applications, you won't have to worry about viruses ever again.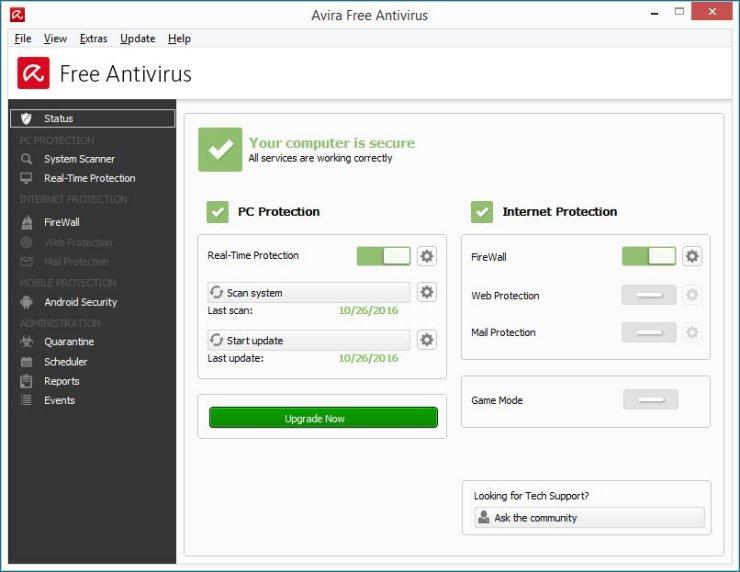 Avira makes the top of the list simply because it is one of the most complete free antivirus protection packages available on the market today. It's interface is clean and easy to use, but the vast array of protection options may be a little overwhelming to some that aren't as computer savvy as some and more recent versions have scored slightly lower at review sites. At the same time, it can be a bit of a system hog so if you are running an older system, you may want to choose another option. Still, if you want a complete package with real-time protection against a variety of threats, it's tough to find a better option.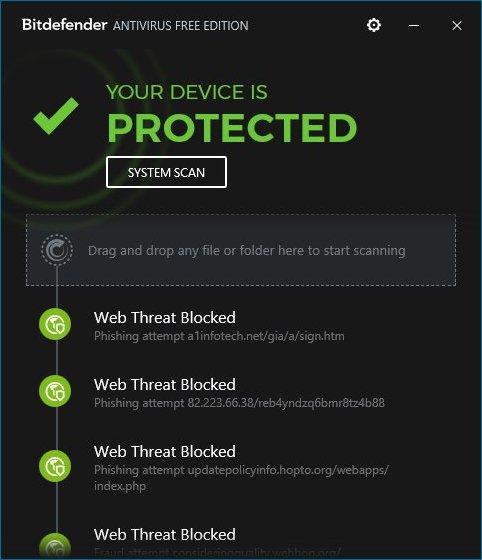 Bitdefender has one of the best detection percentages of any antivirus application on the market today, including both free and paid options. The interface is clean and easy to use, but the free version has stripped down your protection to the bare necessities. There are very few customization options and you can't even setup a scan schedule for your machine. However, if you want something you know will catch a threat, then look no further. Still, if you want a little more control over your antivirus scanning, you need to look elsewhere.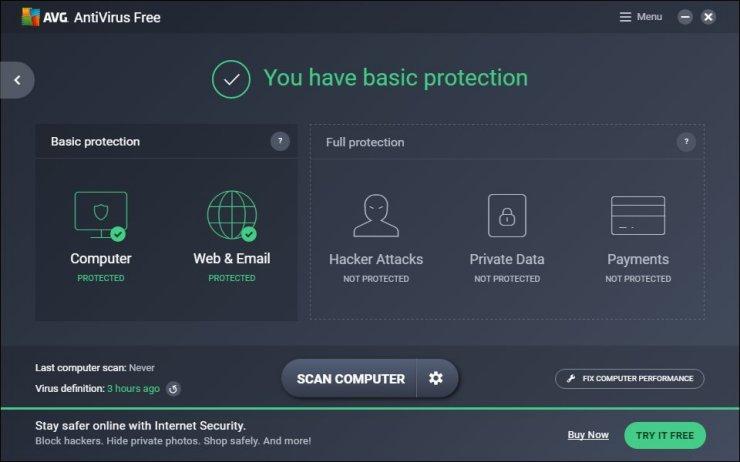 AVG has upped its game in the last few months and has become so good at detection it now rivals Avira and Bitdefender. It comes with a host of features to protect not only your computer, but your email and much more. However, the company really wants you to buy their commercial product and nag you about it everywhere in the software. At the same time, despite it's many awards, it's not as resource friendly, in my experience, compared to the other antivirus applications that made it onto this list so unless you have a powerhouse college PC you might want to stick with a more lightweight option.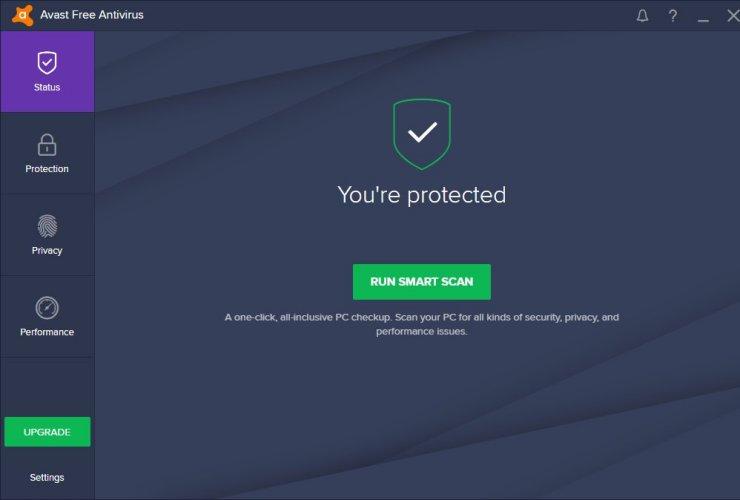 Avast will win awards for how many features it includes with its free antivirus software. From traditional scanning, real time protection, password managers and even boot scans, you have some of the best tools available in a free package. On top of that, it doesn't take up too many system resources to run, making it a great option for those with a slower PC who can't afford to upgrade to a newer model. Still, it misses more viruses than pretty much every other option on this list, meaning you may need to be more careful when you surf the net and download files compared to the other software on this list. Still, for older machines and those of you that want complete control and a wide range of features, avast is very tough to beat.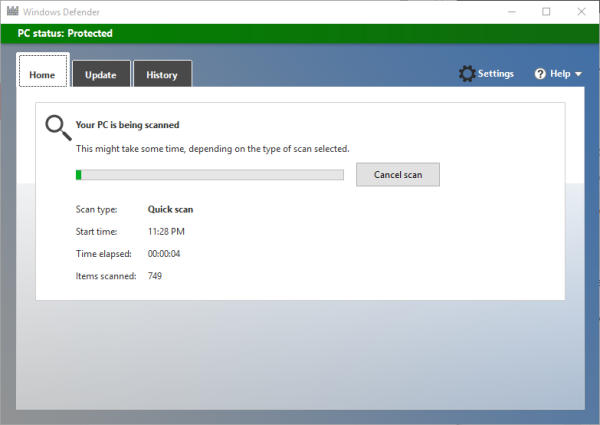 Microsoft Windows Defender makes it last on this list, but don't let that fool you. While it is nowhere near as feature-rich as the other antivirus applications on this list, it still can provide you with adequate protection. On top of that, it comes bundled and activated by default on Windows 10 so you really don't have to worry about doing anything else with your machine if you choose this option. While running, it is pretty lightweight, but it does spike your resources when it is running a full scan. Still, if you want something on your machine that just works right out the box, this is probably your best option.


I always feel like this is one piece of software that should be on everyone's machine. However, it can't make it into the list because it's not really antivirus software. Malwarebytes is an anti-malware application that is a great companion to the free antivirus applications on this list. Malwarebytes will scan and remove malware specifically while ignoring traditional viruses. However, it often does a better job of removing malware than the antivirus apps on this list. Consider installing this piece of software alongside one of these free apps to give yourself a more complete suite of security protection on your computer.
Final Thoughts
No matter what kind of laptop you have for college, you need to make sure it is protected. This is especially true if you have just invested your hard earned money on a new laptop for your education. Still, as a college student, you probably have a rather tight budget. Thankfully, there are tons of great antivirus options out there that won't cost you a dime. So protect your laptop today with one of these great options, and you won't have to worry about viruses and malware while you are trying to finish whatever project your professors have in store for you.