Technology has changed outdoor lighting over time. Now, you are able to easily install garden or landscaping lighting without the need to connect to electricity. Solar powered LED lights can be used to highlight walkways after the sun goes down to prevent injuries or to provide security around your house. Here are some of the other benefits you get with solar powered outdoor lighting.
Low-Maintenance Lighting
Solar powered lighting is so easy to maintain that you can basically install them and forget about them. The photovoltaic cell charges the lights' batteries during the daytime and, with the help of a built-in sensor, they automatically activate when it gets dark. Since they are not connected to electricity, they don't feature any cumbersome wiring and they are much safer than older outdoor lighting options.
Low Cost Lighting
Since solar powered outdoor lights do not need an electrical connection, they are cheaper to operate than traditional electrical outdoor lighting. As they are battery operated, if the power goes out due to a storm, your garden or house will still be illuminated, making it more secure. If you are considering installing solar garden lighting, you should be able to find all of the components you need at Avon electrical wholesalers.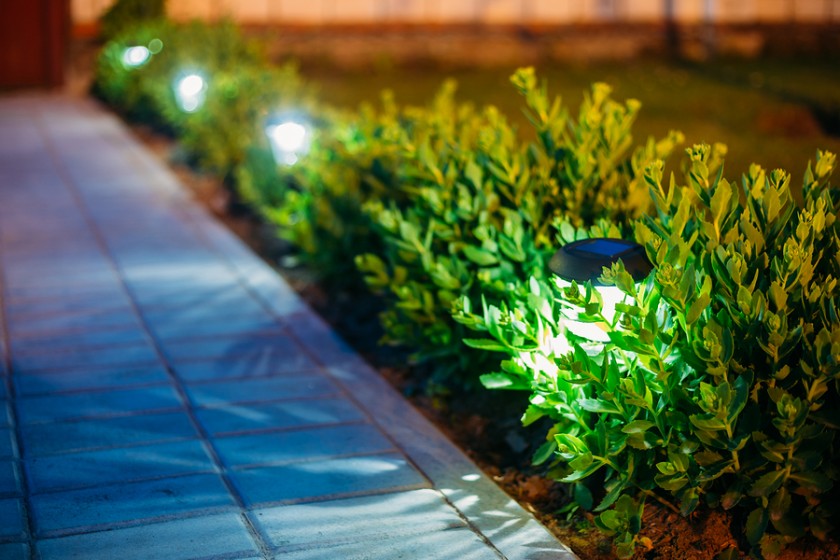 Highlight Your Garden
Many solar powered lights are designed with a swivel head so that you can direct the light wherever you want it to go. This means you have the ability to showcase and highlight an outdoor feature, like a water fountain or a statue, with relative ease. Likewise, you can also direct the light onto an inconspicuous path to provide additional visibility. You can also use the lights to highlight the doorways of your home for added security at night.
There are several functional uses for outdoor lighting, and with solar powered lights, you won't need to worry about any additional costs on your energy bills. You can just focus on the aesthetics and safety of your home.