Nurses belong to a professional where due to the nature of their job they cannot really dress up wearing clothes of their choices or even shoes like they wish to wear. They cannot tend to adopt a get up of their own choice. They need to follow the monotonous uniform to fulfil the terms of working plus following the procedures.
Are you fond of wearing matching stuff? Do you enjoy wearing matching jewelry, matching shoes carrying a matching colored purse? On one hand you like to adopt matching clothing and accessories trend but on the other hand you are a nurse who is bound to wear the usual scrubs and clogs. Considering yourself a nurse who has to wear the proper uniform, an interesting way you can carry out your desires is to accessorize yourself in a professional manner.Not letting the decency of your uniform go away with elegant additions of professional accessories. Of course not too heavily. By accessorize I do not mean to wear jewelry but to carry along with you your professional equipment of the same color as your scrub. Such a matching can do wonders in your appearance and make your personality look trendy as well as professional.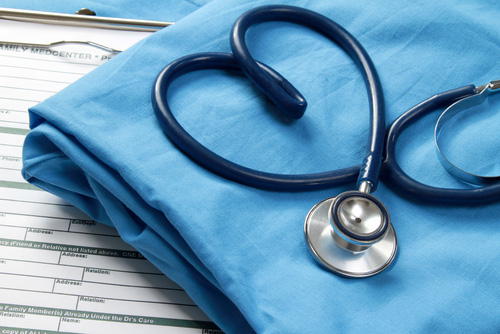 Nurses' scrubs come in so many colors. Gone are the days when nurses used to wear only those typical colors and shades of blues and greens. Nurses now have a wide option of wearing red, pink, purple, orange and various other colored scrubs. Not only this, nurses scrubs now come in printed designs too. Also, this is a great idea to keep your professional stuff in matching colors for instance if you are a nurse who usually carries a stethoscope, you can accessorize yourself with a matching colored stethoscope with your scrub. This rose gold stethoscope can go well with a pink scrub which can be available easily at an online nursing store. Or even if you wear a white or plain lab coat on top, your watch your phone and your stethoscope could all complement each other giving you the unique and perfect look that you must have wished for. Scrolling and going through online websites and checking nursing stores would help you in finding lots of accessories that you could wear with your uniform and not spoil your professional outfit.
The rose gold color of stethoscope available at scrubs and clogs can even go with your apple gadgets. This way you can get that trendy look within your uniform at your workplace. Such accessories not at all make you look unprofessional. They maintain your professional appearance along with the addition of a little bit of fancy. You can feel fashionable and stylish with the little addition on your nursing uniform.
This is how you can accessorize at your workplace without letting your professional aura go away.