Technology has revolutionized many areas of life, and emergencies are no exception. From the moment an emergency occurs to the time you see a doctor in the ER, there are many ways technology helps the process go as smoothly as possible. Consider these technological advances that you may encounter during each stage of an emergency situation.
Emergency Happens
In recent years there's been an influx of technological products that help identify emergency situations and alert the proper authorities. One of the major developments was about 15 years ago, when cell phones became more common, increasing the speed at which people contact emergency departments after an accident happened away from home. Now we're seeing that technology in smaller and more specialized forms. For example, life alerts for seniors allow them to call for help simply by pressing a button on a small device they wear all the time. These devices help get emergency assistance to individuals as soon as possible.
Time to Choose
If you're not taking an ambulance, picking an emergency department to go to is a snap thanks to some free apps developed by partnerships between hospitals in many metropolitan areas. Because you'll never know where you'll be when an emergency happens, these apps can help you select a hospital based on how close it is to your current location or how long the wait time is for your type of emergency. Apps can also help you manage other health care needs, so as soon as you integrate it into your life you can experience their benefits.
Going for a Ride
Ambulances can get to their destinations much more quickly if they can safely go through intersections at just the right moments. Because they have to slow down to get through red lights safely, it's much more efficient if the traffic lights can change in advance of the ambulance's arrival and make sure the way is clear. Many ambulances are equipped with software that connects to the traffic grid and changes the signals at intersections so the ambulance hits green lights the entire trip. Traffic planners are also experimenting with different ways to get the signals back onto their regular schedule so the ambulance provides as little disruption as possible for other drivers on the road.
Clear Communication
Medical personnel in an ambulance have lots of new technology that helps them communicate better with the hospital from the road. This also allows doctors at the hospital to get prepared for the patients who come in. These precious minutes can save lives by allowing doctors to perform emergency procedures right away instead of having to wait to gather data, get briefed and prepare equipment. Many ambulances now are equipped with monitoring devices that automatically transmit patient data to the hospital so the staff there is ready to treat the patient effectively.
Patient Receives Care in the ER
Of course, technology in emergency rooms still have room for improvement, and as technological advancements continue, hospitals will continue to streamline the process of providing patience with the care they need. One example is a bedside triage system that allows patients to go straight to a room so a nurse can collect health data on the bedside system, rather than sitting in a crowded waiting room waiting for their turn. Doctors often make it to the bedside triage, which can also speed up the process.
So what does all of this technology mean for the patient? The answer is simple: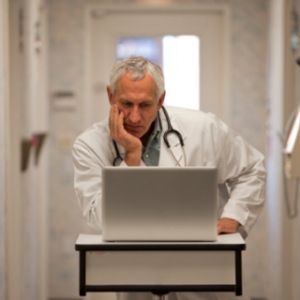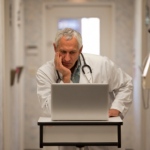 technology has made it easier for people in emergency health situations to get the care they need as quickly as possible. By using technology to streamline each stage of the process, people get connected with professional care sooner, and that can save lives.