Who is Romelu Lukaku?
Romelu Menama Lukaku Bolingoli is a Belgian football professional who plays as a striker for Serie A club Inter Milan and the Belgian national team.
Romelu Lukaku was born on May 13, 1993, in Antwerp. In 2009, he began his professional career with Belgian Pro League club Anderlecht, where he made his senior national team debut at the age of 16.
There he won the top scorer of the league, the league championship and the Belgian Ebony Shoe. He signed for English club Chelsea in 2011, but was sparsely represented in his first season and joined West Bromwich Albion on loan in 2012.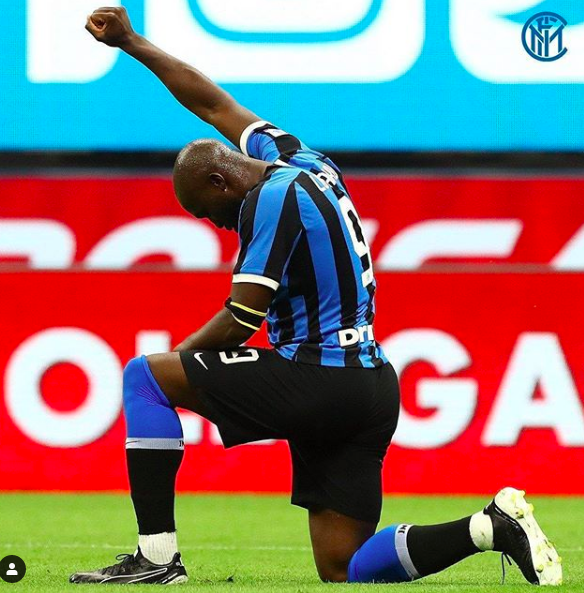 He helped them to an unexpected 8th place in the 2012-13 season and joined Everton on loan before the 2013-14 season. After assisting Everton to achieve a club record score, he joined the team in 2014 on a permanent contract with a record signing fee of £28 million pounds sterling.
Romelu Lukaku was named in the PFA player of the year of 2016-17 and later Lukaku signed with Manchester United in 2017 for an initial payment of £75 million.
Belgian international Lukaku has played 84 matches for his country and scored 52 goals, making him the best Belgian goalscorer of all time. Lukaku made his senior national team debut in 2010 at the age of 17 and has since represented his country at three major tournaments, including two FIFA World Cups and a UEFA European Championship. At the 2018 World Cup, Lukaku guided Belgium to the third place as the second-best scorer, and won the bronze boot in the tournament.
Romelu Lukaku Club career Early career
Lukaku joined his local team Rupel-Boom at the age of five. After four seasons with Rupel Boom, Lukaku was discovered by scouts from Lierse, a Belgian Pro League club with an established youth academy. He played for Lierse from 2004 to 2006 and scored 121 goals in 68 games.
After Lierse had been relegated from the Belgian Pro-League, Anderlecht purchased 13 youth-players from Lierse in the 2006 mid-season, including Romelu Lukaku. He played 3-more years as a youth player for Anderlecht and scored 131 goals in 93 games.
When Romelu Lukaku had turned 16 on May 13th 2009, he had signed a professional contract with Anderlecht until 2012, and eleven days later, on May 24 2009, he made his debut in the Belgian First Division in a championship play-off match against Standard Liège.
Chelsea
In August 2011, Lukaku joined the Premier League club, Chelsea, for a fee of around 12 million euros (10 million pounds), which is to be increased to 20 million euros (17 million pounds). Lukaku was given the number 18 jersey and signed a five-year contract.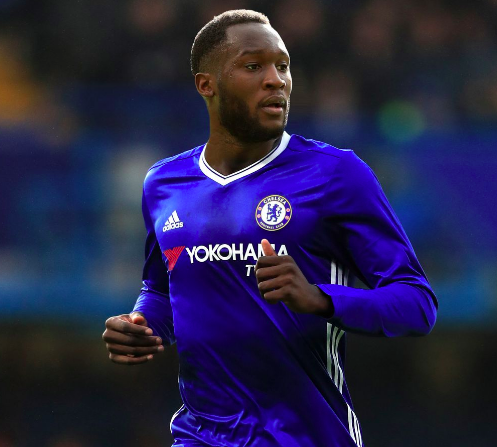 2011-12 season
Lukaku made his debut at Stamford Bridge with a 3-1 win over Norwich City in the 83rd minute and came into the game as a substitute for Fernando Torres. Lukaku made his first appearance for Chelsea in the League Cup against Fulham. Chelsea then won the game on penalties.
Everton
Transfer and season 2014-15
Lukaku signed a five-year contract with Everton in July 2014 for a record club fee of £28 million and was awarded the number 10 shirt. Romelu Lukaku scored his first goal as a permanent player against his former club West Brom on September 13. Romelu Lukaku did not celebrate the goal and was applauded by West Brom's fans for his mark of respect to Lukaku.
On February 19 2015, Romelu Lukaku scored his first hat-trick for Everton in Everton's 4-1 win over BSC Young Boys in the UEFA Europa League quarter-finals over the past 32 years, scoring with a header, right-footed and left-footed shot.
A week later, he added two more goals in a 3-1 win in the second leg. With eight goals, he was the joint top scorer of the tournament this season alongside Alan of red Bull Salzburg.
Manchester United
Transfer
Romelu Lukaku finally joined Manchester United on July 10, 2017, and signed a five-year contract with an option for an additional year. Although the fee was not officially announced, it was reported that it was initially worth 75 million pounds plus 15 million pounds in surcharges.
Lukaku's signing took place the day after former Manchester United captain Wayne Rooney left the club to return to Everton, Rooney's Boyhood Club. In the run-up to the 2017-18 season, Lukaku asked Zlatan Ibrahimović for permission to take the number 9 jersey from him. It was confirmed that Lukaku received the number on July 14.
Inter Milan
2019-20 season
Lukaku joined the Italian club Inter Milan on 8 August 2019 and signed a five-year contract in return for a fee, which represents a club record of 80 million euros.
He made his debut on 26 August in the opening match of Serie A against Lecce, where he scored his side's third goal in a 4-0 home win.
View this post on Instagram
With this goal, Lukaku scored in his first league match for five of the six clubs he represents – Anderlecht, West Brom, Everton, Manchester United and Inter. He is also only the third Belgian to score for Inter in Serie A after Enzo Scifo and Radja Nainggolan.
Belgian national team
Romelu Lukaku was a member of the Belgian U-21 team and scored a goal in his debut against Slovenia. On 24 February 2010, Lukaku was called up to the Belgian senior national team for the first time for a friendly match against Croatia national team.
On 17 November 2010, Romelu Lukaku scored his first two goals in a friendly match against Russia. Lukaku scored his first goal for the national team in almost two years when he scored the winning goal in a 4-2 friendly match against rivals Netherlands on 15 August 2012.
Lukaku Playing style
Lukaku is a left-footed player who was named one of the ten most promising young players in Europe by The Guardian in 2014. Lukaku is a tall and physically strong striker with an eye for goal. He is known for using his physicality to bypass defenders.
However, despite his size, strength, physical condition and ability to play with his back to goal, his preferred role is not that of a centre forward but that of a striker or poacher; his tactical versatility also allows him to act as a winger.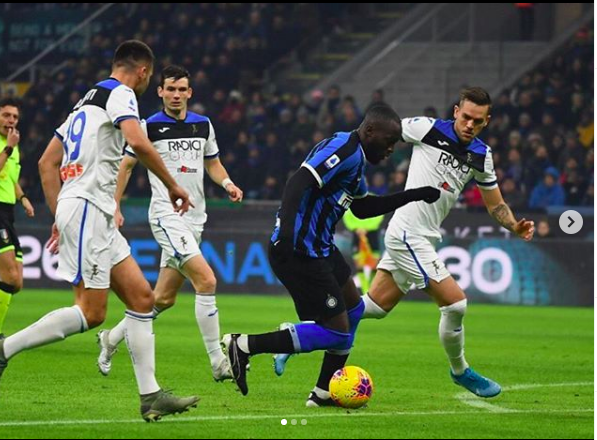 A well-rounded striker who, in addition to his physical qualities and scoring ability, is also strong in the air, he has speed, athleticism, awareness, a good opening game and proper technique, as well as the ability to take up good attacking positions or create space for teammates with his intelligent ball sequences.
Although he was once criticised by experts for his limited defensive contribution, he has since been praised by his managers for his work off the ball. But despite his ability, he has also come under occasional criticism in the media for his movement, first contact, finish and overall consistency.
Lukaku Girlfriend and Personal life
Lukaku was born in Antwerp, Belgium, to Congolese parents. His father, Roger Lukaku, played football professionally and was playing by Zaire at the international level.
He also has a younger brother called Jordan, who graduated from the youth academy in Anderlecht and currently plays for Lazio in Italy. His cousin Boli Bolingoli-Mbombo plays as a left-winger or defender for Celtic.
Does Romelu Lakaku have a girlfriend?
The Inter footballer is very discreet about his love life,
Romelu was reportedly previously associated with Dutch television presenter Sarah Mens.
Romelu's love life hit the headlines as early as 2016 after it was reported that he might be in a relationship with the star.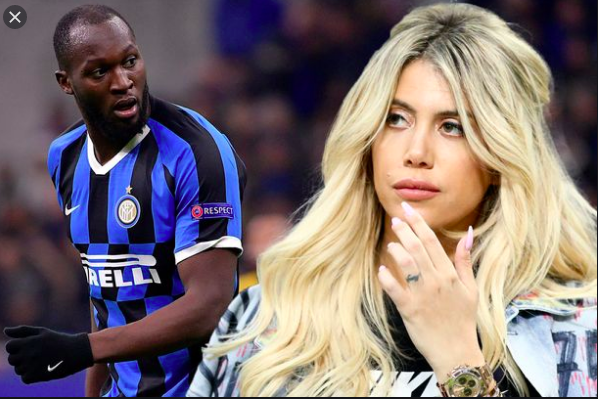 The former Everton striker is said to have met Sarah Mens that year during a vacation in the USA.
The brunette beauty is the daughter of tv presenter Harry Mens – who has five daughters.
According to SunSport, his girlfriend at the time, Sarah Mens, gave birth to a son, Romeo, in December 2018, but the two are said to have split up, and Luke's mother Adolphine is helping the one-year-old to look after him so he can concentrate on football.
Lukaku was the subject of a television document series called De School Van Lukaku (Lukaku's School), which was shown on the Dutch-speaking television network.
In addition to his mother tongue French and Dutch, Lukaku is fluent in English, Portuguese, Italian, Spanish and a Congolese Swahili dialect and also understands German. Lukaku has stated that his greatest idol is Didier Drogba.
Lukaku is a practising Catholic; he made a pilgrimage to Lourdes in 2014. He does not drink alcohol.
Romelu Lukaku Net Worth
He has really done well for himself over the years. Romelu Lukaku has an estimated to be around $20 million in 2020, including player salary, product advertising and brand promotion.
Media and Endorsements
Romelu Lukaku was the first Premier League player to become part of Jay-Z's management agency, Roc Nation Sports. In 2018, Lukaku signed a record sponsorship deal with German sportswear company Puma, the largest sponsorship deal the company has ever signed.
Body Measurements
He has a height of 6-feet, 3-inches with a body weight 94 kg. He has black hair color and his eye color is also black.
View this post on Instagram

Let's go ??‍♂️
Social Media Profile
He is active on social media sites like Facebook and Twitter. He has around 2.7 million followers on Facebook and has more than 1.35 million followers on Twitter.
Romelu Lukaku Bio Wiki
Full name
Romelu Menama Lukaku Bolingoli
Date of birth
13 May 1993
Place of birth
Antwerp, Belgium
Height
1.90 m (6 ft 3 in)
Playing position(s)
Striker
Club information

Current team

Inter Milan
Number
9
Youth career
1999–2003
Rupel Boom
2003–2004
KFC Wintam
2004–2006
Lierse
2006–2009
Anderlecht
Senior career*
Years
Team
Apps
(Gls)
2009–2011
Anderlecht
73
(33)
2011–2014
Chelsea
10
(0)
2012–2013
→ West Bromwich Albion (loan)
35
(17)
2013–2014
→ Everton (loan)
31
(15)
2014–2017
Everton
110
(53)
2017–2019
Manchester United
66
(28)
2019–
Inter Milan
36
(23)
National team‡
2008
Belgium U15
4
(1)
2011
Belgium U18
1
(0)
2009
Belgium U21
5
(1)
2010–
Belgium
84
(52)
[spacer height="30px"]
SEE ALSO: 
[spacer height="30px"]
Lionel Messi Untold Stories and Net worth
Antonio Rudiger Net Worth [Age + Biography]
[spacer height="30px"]
Fact Check
[spacer height="30px"]
We strive for accuracy and fairness. If you see something that doesn't look right, contact us!
Thanks for reading and remember to share this post on social media
[spacer height="40px"]
Reference: Wikipedia