Every person in this modern age wants a well-decorated place of dwelling. Whether it is an apartment or a big house that they own. People like to decorate their house like model houses they see in magazines. A well-decorated house is a way to exhibit one's own personality, taste in art, likes, dislikes and social status. Therefore, regardless of the financial budget, everybody wants a well decorated and presentable trendy house. This article will provide you with ways to make your house look trendy and presentable with decoration on a smaller budget.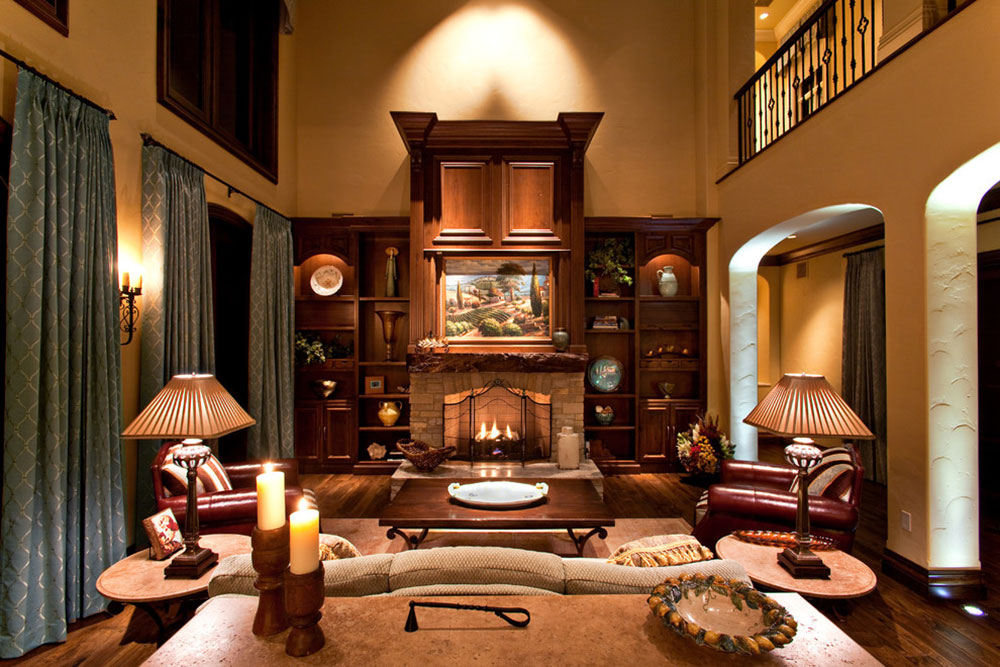 Planning
First, find your design inspiration. Look for magazines and online to find the design and style you want to imitate. The project is then broken down into its components, including; building materials (paint, flooring, etc.), furniture (tables, sofas, chairs, beds, etc.). Also, this stage recognizes the owner's budget, and how much will be the worker's expenses.
Transformation of Existing Things
On this stage, you can examine your furniture, home textiles, and paints of each wall. Some things might be completely fine and some might just require a small transformation then they will become as good as new and will not feel anything like the old house. Some things might only need a thorough cleaning, for that, good and effective supplies can be used for cleaning.
The Background wall of the TV
The back wall of the TV is the center of attention in most living rooms. If you have a single painted background wall of TV, it might be too monotonous and boring. To transform the look of your house, you can start by changing the main attraction of your living room.  For the purpose, you can install TV embedded wall, change the TV wall into an accent wall with stenciled paint, wall decals or wallpapers. Add something eye-catching to the TV wall according to the new theme of your house and your own preferred personal style. By doing this little transformation of single wall, you can change the look of your whole living room, saving you the renovation fee of an entire room.
High-Quality Wooden Doors
Wooden doors, despite the wear and tear of weather, human use and other factors, have a very long service life. The key to saving yourself some money, increasing the life and changing the look of your existing good-quality wooden doors are the hinges and locks. In contrast to the long life of wooden doors, the life of locks and hinges is too small as they are the most used parts of the doors. To maintain the quality of the doors, you can change the hinges and incorporate more trendy looking and more reliable locks and handles. This will act as a transforming factor for your house without costing you a fortune.
Semi-Finished Furniture 
Although you want a good quality and more reliable furniture, However, it is also possible that if you are on a tight budget, you can buy semi-finished wooden furniture and paint or it stain yourself according to your own theme. It is much more cost-effective and customizable than expensive store-bought furniture.
Look for Discounts Stores for Furniture
Anyway, if you need to buy ready-made furniture within budget and value reliability more than up to date design, do not be afraid of second-hand stores or discount stores. In the purchase of second-hand goods, quality is more important than fashion. Check every inch of the quality of the furniture regardless of its appearance. You can later give it a new coat of fresh paint or buy a different shade to help you find the interior design that suits you.
Interior Designing Interns
Hiring an internship designer is a great way to meet your needs, while the price is not the high interior designer is the best way to find your perfect design. Find a designer and share your style. Tell him clearly about your budget and expectations. If you want them to take any special steps like; scouring groceries, do not hesitate to make it clear in your written agreement.
Author Bio:
Emma Watson wrote this article, she is an art and craft enthusiast and a book lover. Besides her passion to read, she writes are well. She has a vast experience in writing art, design, decor, DIY, and beauty articles. She has also worked as a professional academic consultant and has experience in online assignment help UK.