The first step towards creating the kitchen of your dreams is to look for a good kitchen designer. Specialising in designing amazing kitchens, kitchen designers in Kent are renowned for their professional and innovative services. Whether you wish to build, remodel or renovate a kitchen, some of the qualities you should look for before hiring a kitchen designer are listed below.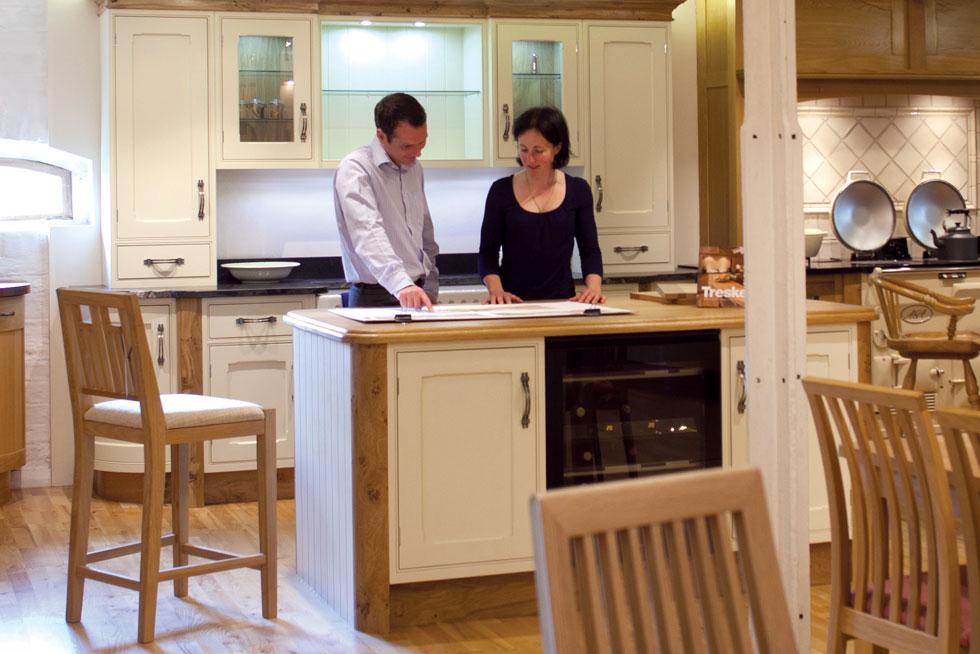 · Understanding of the process : Kitchen designing process involves a variety of steps and a good kitchen designer should be aware of all of these. He should have a clear understanding of how to start the project, deal with the complications arising in between and then finish it within the specified time and budget. In case you have any queries or questions in mind, then he should be able to provide satisfactory answers. Having such a professional by your side can make the things easier for you to plan during the project.
· Knowledge of materials : The range of materials for kitchens is tremendous, offering you aesthetic appeal, functionality and durability at the same time. In order to design a visually pleasing and sturdy kitchen, the designer should have thorough knowledge of the types of materials available for flooring, countertops etc., as well as their different qualities. In case you are not able to decide, then he should be there to suggest the most suitable material options to suffice your needs and requirements.
· Clarity about price : The price you pay for kitchen designer services can vary depending on various factors. Generally, the designers either charge their clients on hourly or daily basis, or a total amount for the entire project. It is suggested to get complete clarification about pricing from your designer beforehand to avoid any confusion later on. Along with that, you should also ask the designer for a written estimate of the project, as it will not only help to plan the budget, but also avoid overspending.
· Aware of time restrictions : Kitchen designing and building projects can be completed in a few weeks or can take months, according to the scope of work and complexities involved. A good kitchen designer will be able to give you an estimate of the total time it will take for the completion of the project. Doing this is crucial due to various reasons. Primarily, being aware of the time limit will help you plan your schedule accordingly, as you will have to make provisions for preparing food elsewhere while the kitchen is being built or renovated.
Responsible for building unique houses with their creative and amazing approach, the services of interior designers are in great demand these days. Keeping the above mentioned aspects in mind can prove quite useful in hiring a reputable professional. Besides the qualities mentioned above, good kitchen designers in Kent are also equipped with good knowledge and resources to deal with any hassles, which can otherwise lead to delay and overspending. So look for a skilled professional who will understand your requirements and help you design your dream kitchen with all the necessary amenities.