The advancements in green cleaning technology can be seen on a daily basis with all of the household cleaners at your local supermarket that have been developed using eco-friendly ingredients which are non-toxic and safe for you, your family and your pets. But did you know that these advancements in green cleaners has also carried over to the carpet cleaning industry?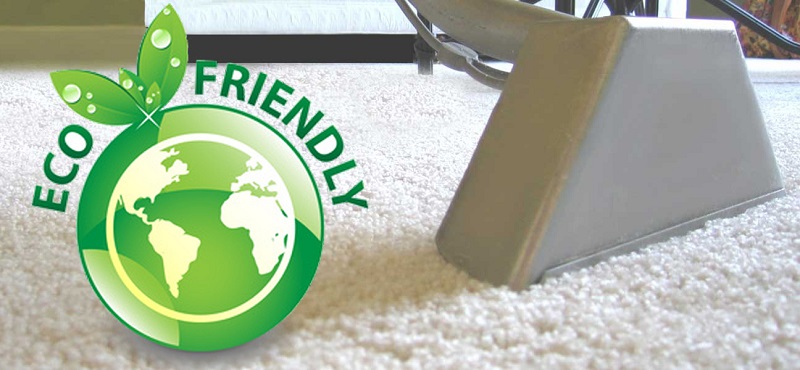 Ace's Carpet Cleaning, a professional truck mounted carpet cleaning company in Washington state uses eco-friendly green carpet cleaners, made from natural ingredients that are free of phosphates and detergents making them safe for children and pets. These products deliver excellent cleaning performance for your carpets while promoting a healthy home for you and your family. Additionally, green carpet cleaners need only a fraction of the water that traditional detergent carpet cleaning products use, meaning that the cleaning process uses less water resulting in faster drying times, typically within hours compared to the days that traditional detergent cleaning could take to dry.
Faster drying times with green cleaners is convenient but it also has the benefit of reducing the chances of mold growing in your carpets or padding. With green cleaners you greatly reduce the likelihood of mold spores taking up residence in your homes carpets and causing damage to your carpets, or worse causing you, your family or your pets to become sick from mold related illnesses.
Because eco-friendly green carpet cleaners don't contain harsh chemicals or detergents and require less water than traditional detergent carpet cleaners, your benefit in prolonged life of your homes carpets as well. Repeated and prolonged exposure of moisture to carpet begins to break down the fibers, resulting in carpet damage, fading and runs or rips in the carpet. Harsh chemical detergent cleaners can also speed up the degradation of carpet fibers resulting in your carpet looking older and becoming easily damaged long before the advertised lifespan of your carpet.
Studies have shown that eco-friendly carpet cleaners are just as effective, if not more effective, at cleaning your carpets as the traditional chemical types. Green carpet cleaner has been shown to remove more than 94% of the dirt, grime and contaminants in carpets, making your carpets clean and reducing allergens and germs that can cause illness for everyone in your home, while reducing the damage to your carpets or risks to your family because they don't contain harsh chemicals.
Eco-friendly carpet treatments available from your professional carpet cleaning company are very effective in preventing new stains and keeping your carpets looking good between regular cleanings as well. These non-toxic formulas actually encapsulate the dirt and grime that gets in your carpets and crystalizes, which is then easily vacuumed up during your regular house cleaning. These green carpet treatments help to prevent re-soiling of the treated carpets and keeps your carpets looking great!
With all of the advantages of green carpet cleaners it is no wonder why so many people are moving to eco-friendly, natural carpet cleaning agents – ask your carpet cleaning company about all natural, eco-friendly detergent the next time you clean your carpets.