When the Internet enabled people to print such things as T-shirts and business cards by themselves, many consumers thought nothing could be better. The Internet had done away with the middle man, giving them more opportunities. Internet technology has grown by leaps and bounds, and it is now possible to design three-dimensional objects and print them in large scale.
Shapeways, a leading 3D printing company, pioneered in this niche when it launched a consumer community in 2008 designed for people interested in creating real objects. The community started in private beta but later allowed co-creation and online sharing.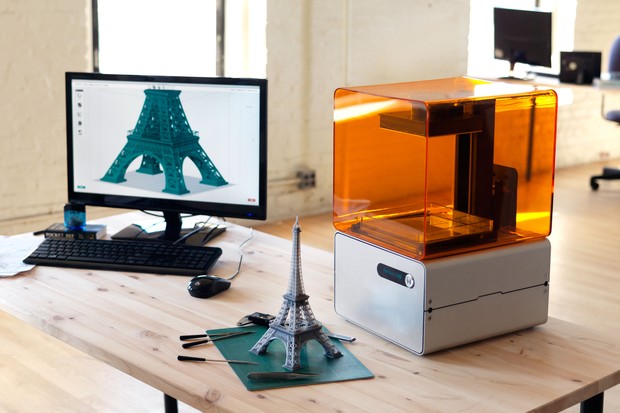 How to Use Shapeways
If you would like to design an object using Shapeways, you will need to upload its design, created using a CAD program, onto the Web site. Shapeways will study the design and determine whether designing the object is feasible before providing cost estimate in real time.
Shapeways will produce your desired object and ship it in 10 business days. For metal and glass products, it may take up to 14 and 21 business days respectively. Counting starts from the day the company receives payment.
Shapeways ships products to all parts of the world. The company has its headquarters in New York and offices in Seattle and Eindhoven, the Netherlands. It has several investors, including London-based Index Ventures, New York-based Union Square Ventures and Lux Capital.
The products can be printed on different types of materials, including various plastics, ceramics, glass, sandstone and metal.
Here are the steps in a nutshell.
Model a design based on your idea
Upload the design to Shapeways
Choose your desired material
Receive real-time pricing
Leave the rest to Shapeways!
Why Use Shapeways Services?
While you can use a 3D scanner to produce an object that already exists, this method has its own drawbacks. For one, the scanners cost a pretty penny.
Shapeways allows individuals to print whatever they want on demand without investing in costly equipment. The price of a product is determined based on the volume of material used in the finished product. The volume used does not include the bounding box. Tax may be added depending on country on top of shipping and handling charges.
Customers may choose to hollow out their models to minimize the volume of material used.
Every person will receive personalized products that are well-customized to suit their own requirements.
At the beginning, Shapways was meant for consumers who had 3D CAD software installed on their computers. With time, the company also started offering its own CAD tools for online use, which means the users do not have to install anything on their personal computers to benefit.
The Web site uses industry-standard 3D file formats, including:
Currently, the largest size of object that the company can print-the maximum build limit-is 70 x 38 x 58 cm. Factors that determine maximum build limit include the material and machine used.
Shapeways started as an incubator program at the Netherlands-based Philips Electronics.
3D graphics are very popular in all spheres of life, in the videos and graphics, and more recently in  T-shirt printing with 3D applications. 3D graphics have given special form of technology and fashion. With the help of 3D printer every drawing can become alive.