After a long night's sleep, you expect to wake up feeling fresh, ready to take on the day challenges with full energy. Every step can get messed up, if you wake up with back pain.
Do you know why your back hurts after sleeping? Most of us don't. We spend half of our lives on beds but fail to understand that our beds make 70% of our sleep condition. The posture is of course a strong content, but poor sleeping posture can be corrected – beds eventually result in our good or bad sleep conditions.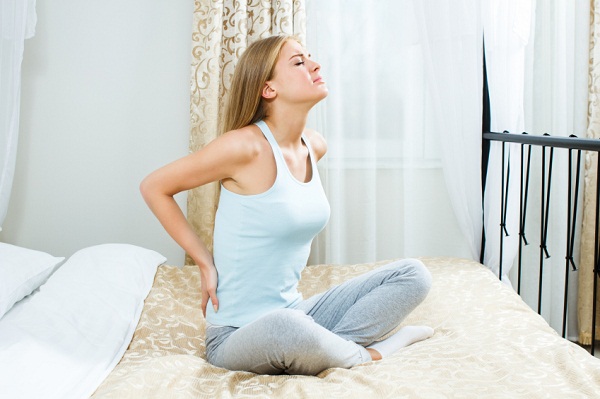 Japanese Futon bed is best cure for back pain. It's a statement – a belief of Japanese people and a secret to their healthy living. Before we give details on the benefits of futon mattress, let us also discuss poor sleep posture which is also a common cause of sleep related back pain.
Generally, it is a result of one of the three things:
Sleeping Wrong!
1/3 of our lives is went sleeping and that should actually make us believe that our life long practice can never get it wrong. The truth is that after entering into the bed, the initial comfort feeling appears due to the long day, but once you have slept; your sleep position is then controlling your rest condition. During this time frame, your brain might even signal once or twice for changing position, the end result is having a disturbed sleep.
Remember that, your spine is better off when it's straight. Unnatural twists and bends in the back will cause straining of muscles and exert pressure on nerves. These following sleeping postures can worsen the back:
Sleeping on the stomach is worse for causing lower back pain. This is mostly root of the problem which you can change by rolling your side or placing a dense pillow under your top arm for stimulating the feeling of a mattress under your chest.
Side sleeping is great for eliminating the back pain.
Sleeping on your back will also help. Majority of the doctors and experts recommend sleeping on your back, as it helps you maintain a neutral position.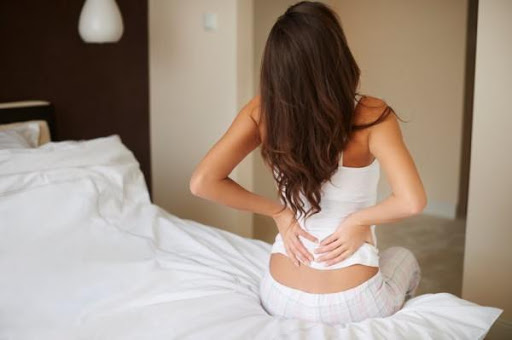 Wrong Pillow!
Your pillow should not be too thin or too thick; either case will bend your neck downward or might bend your spine unnaturally upward.  Both the conditions will strain the neck and back. Correct level of the neck and back are essential for a complete relaxed mode. We support and recommend Japanese Makura then traditional pillows.
Makura is a small sized Japanese pillow that has buckwheat filled inside. Traditional pillows can collapse after some time but Makura's don't. They are malleable and adjustable and perfectly conform to the space between the head and mattress.  You can even add or remove more buckwheat in the pillow to match your comfort level.
The Mattress is Wrong – Purchase a Futon
Like the pillows and sleeping posture, the mattress is very significant in providing quality sleep. Just like we mentioned above, traditional Japanese futon is good for back pain: let's shed some light on this.
A very soft traditional mattress can impress your thoughts but reality is different. Lying on a mattress that's too soft can cause back pain to especially those who stomach sleep. Such mattresses allow the body to bend too far downward at waist. The alternative, a regular firm mattress will not compress enough to allow the body to sink downward. An upward bend or a downward bend, both are notorious to sleep.
An Authentic Japanese futon mattress is handmade and filled with 100% cotton. The myth to this is that, "futons are rock hard". Although, the level of comfort is subjective to an individual, but even for those who prefer very soft mattresses will not find futons hard. Futon beds are firm and the firmness provided by them is recommended by experts. Japanese people have slept on these futon mattresses ever since the time goes back. Their health conditions are good because they sleep well and eat simple and healthy food.
Futons are now custom made and can vary in thickness and measurement. Futon set has elements which complete the entire futon bed. For those who seek relief from back pain should consider using futon mattress. It's a try worth the cost. Moreover, futons not only eliminate back pain but have other health benefits as well.