A home cinema system is the ideal entertainment source, enabling you to enjoy movies, music and tele programs in a private and comfortable environment. While it surely offers amazing benefits, buying a home theatre system is considered a demanding task by many and this is because of wide variety of home cinema systems and lack of information. To make this task easier, here is a quick guide to buying the best system available out there.
TV is the very first thing you would need to buy and choice should be made with great care primarily considering the lighting in the room. Depending on whether the room is dimly lit, brightly lit or has normal lighting, you should choose an appropriate television type among the LCD, LED and Plasma. The next aspect is the size of the television, which should be again selected keeping the size of the room in mind. Usually people prefer bigger screens as they stand out and offer an incredible experience, whether you want to watch sports or movies. Lastly, it is the resolution of the television which needs to be selected. Higher resolution will mean you can watch high quality videos, such as blu-Ray, while average resolution is sufficient for DVDs.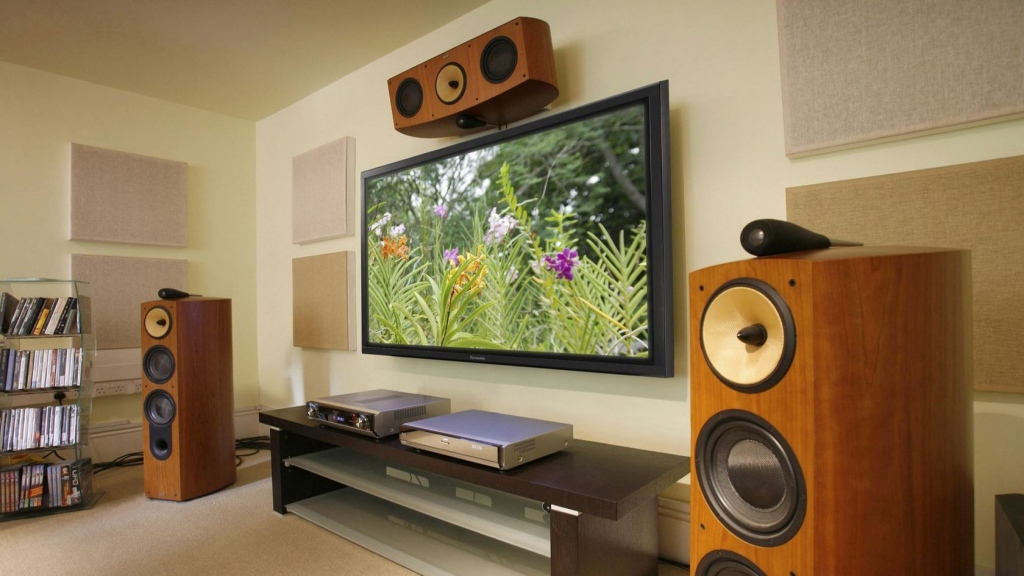 To make your experience of watching home cinema system to a whole new level you can put up a projector, which will bring the pictures to life. The main aspect required to be kept in mind while buying a projector is whether you want to go for a wall or ceiling mount system and the number of lumens. To ensure clear and crisp image in a brightly lit room, the amount of lumens should be more, whereas even less number of lumens will be sufficient for a room with dim lighting. Along with the projector, the screen you are planning to buy should be of high quality as well, as it will deliver quality image brightness and resolution.
Last but not the least is the selection of speakers or audio system to complete your home theatre system experience. The trend of setting up multiple speakers was quite prevalent till some time ago, as people associated number of speakers with audio quality. However, this trend is gradually changing as you now have the option of installing a single sound bar, which offers the same audio quality. These can be mounted on the side of the television or above it, depending on preference and amount of space available. Adding a wireless or wired subwoofer can further enhance the bass immensely.
The options of home cinema systems are many and the main decision you need to make is whether you want to buy individual pieces or opt for a system which includes everything you will need to set up the system. All you need to do is carry out a thorough search and gather as much information as possible regarding these systems. More aware you are of what you need; easier it will be to buy the system which will offer you an amazing entertainment experience.