Today, we are living in a world that has got everything fashionable, especially when it comes to furniture at your home of office. You always wish to choose the trendy ones that suit your modern style of living. While selecting the furniture you need make sure that apart from looking modern they should also take care of your comfort levels.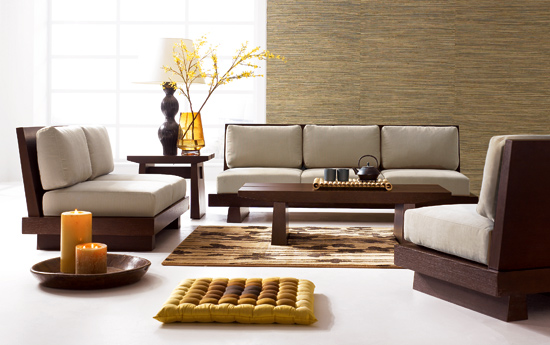 Among the furniture sofa plays a very important role in uplifting your home's interiors. When you visit any of the furniture malls you will come across hundreds of verities of sofas. Most of the reputed furniture companies sell the below mentioned types of sofas:
Traditional sofas
Sectional sofas
Sofas with recliners
Futons etc.
Apart from the standard designs these companies offer you with customized designs that suit individual's requirements.  Sofa plays a very important role in adornment of your living room. It is the place every guest visits and you will more traffic from your home mates as well. You should be extremely careful and intelligent while selecting a sofa.
In order to, keep yourself with the pace of modern world you can go for contemporary sofas. Before you could make any deal make sure you have consulted different dealers in order to understand the price and quality. By careful selection of this sofa you can convert your living room into a contemporary living room.
There are different options to choose from the existing market:
Make sure you match the sofa color with your wall color and other fabrics present in the living room
You can consider sectional sofa to improve the contemporary look of your room. There are many options in this such as leather, wood or upholstery fabric
If you have a smaller room then you can consider buying a settee with an inbuilt footstool at one end. This will really attract the people and will not occupy much of space
If you want to give a retro look then you can consider buying sofas made of cotton fabric. You can go for a square design along with bubble chairs.
Since the demand for varieties of sofas is increasing there are lots of reputed companies who are forced to design the sofas at low cost retaining the quality and brand. If you are looking for a customized one then you can call a furniture expert and get it designed according to your requirements. Many reputed companies have their own design team who can help you in deciding the right sofa for your home.
When you go for a leather sofa, it will bring harmony into your lounge. Moreover, you will see a magical transformation of your living room. The luxurious look also helps in increasing your presentation in the society. Along with the local stores there are lots of other manufactures who are offering best quality and design sofas which can fit to your budget. All you need to do is simply visit their websites and compare different styles, materials, and prices.